Romanian Govt. pledges investments in advanced weapons production despite history of inefficiency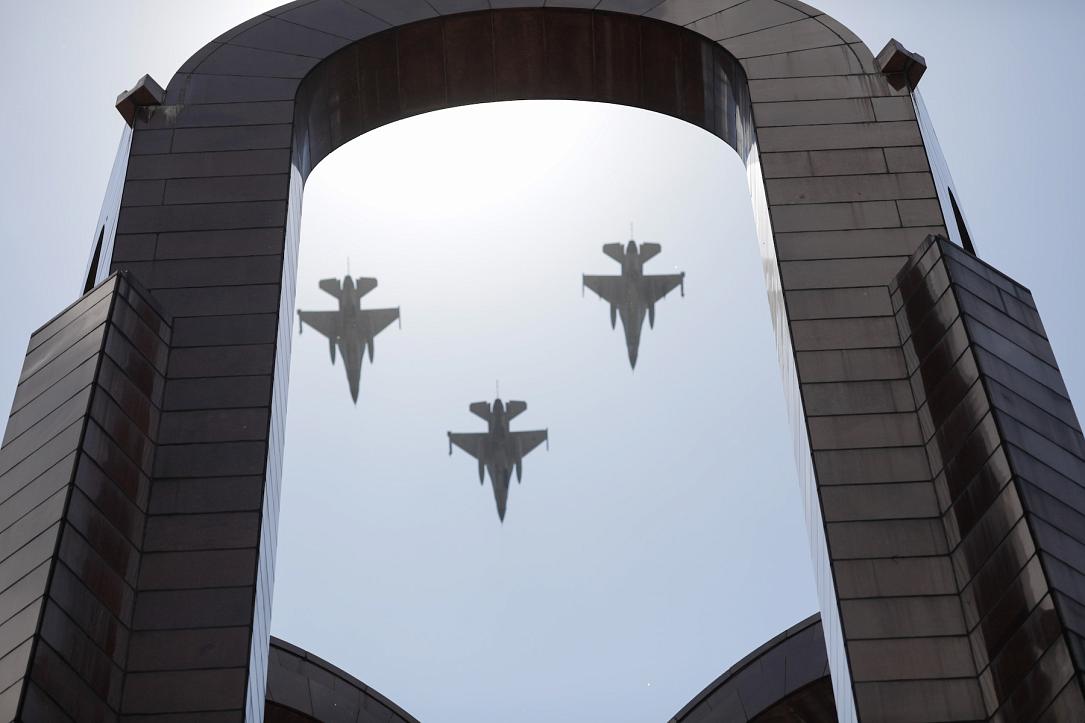 Government officials in Romania want to produce military aircraft, drones and submarines, among others, but the state-owned defense industry is outdated and has a long history of inefficiency and failure to deliver, despite an equally long record of government promises.
Romania plans to design and build military aircraft, according to economy minister Florin Spătaru. "We had discussions in Craiova on this topic. It is a message that we launched to the aeronautical industry in Romania, a country project that we could carry out," said the minister, citing discussions with the state-owned airplane maker Avioane Craiova.
"From the discussions with them, I understood that in the coming weeks a cluster will be formed between the main players in the aeronautical segment, and then we can come up with a country project. I suggested they start these steps now," said Spătaru.
Owned entirely by the Ministry of Economy, the Craiova-based airplane maker has a history of financial losses. The government previously had to step in and expunge its debts to keep it afloat, according to G4Media. At the moment, the company produces aircraft meant solely for training pilots.
Romania has a rich background in weapons manufacturing. Before the 1989 revolution, the country's nationalistic communist authorities were keen to preserve their independence from the USSR, making and selling weapons in exchange for hard currency. In this way, communist Romania became one of the top ten weapons exporters in that period. Throughout the 1990s, however, arms sales went down and factories were closed. Attempts to revive the industry have been ongoing since 1997, but have faced difficulties, corruption among them.
Building a military plane is the latest in the Romanian Government's plans to revamp the country's defense and arms production capabilities. However, its intentions are routinely foiled by an inefficient weapons industry. As proof of that inefficiency, earlier this month prime minister Nicolae Ciucă revealed that two years ago the Government placed an order of 1,000 handguns with the state-owned armament factory in Cugir. Meant for the Romanian army, the handguns are yet to be delivered.
"The factory in Cugir, along with the entire defense industry, is in need of new investments," said the Romanian prime minister, quoted by Adevarul. Ciucă, a former chief of the Romanian Army and defense minister, also mentioned the outdated technology that he saw during his visit to the factory two years earlier. The two arms factories in Cugir, owned and operated by the state, have been facing financial difficulties and strikes from dissatisfied workers.
Protracted discussions or delayed delivery dates have also frustrated efforts to modernize the Romanian armed forces. One of the major acquisitions for the Romanian Navy was supposed to be that of four corvettes. In 2019, a French-Romanian association led by Naval Group was designated as the winner of the contract. However, after three years, the contract between the state and Naval Group remains unsigned.
This doesn't prevent local officials to dream big about the military capabilities that Romania could develop. At the end of March, defense minister Vasile Dîncu stated that Romania would build military drones and mini-submarines "in the following years." At the beginning of May, he said that Romania needs to buy submarines, because the Black Sea is "full of sharks".
To address obvious shortcomings, Romanian officials have promised ample investments in the defense industry. In April of this year, president Klaus Iohannis said that the Romanian army would enter a phase of "accelerated modernization" starting with 2023, backed by a EUR 6 billion budget. The sum represents 2,5% of Romania's GDP, up from the 2% threshold required by NATO.
The ranks of the Romanian military will also be bolstered simultaneously with the planned modernization of military equipment. Roughly 870 jobs will be made available at the present stage for volunteer reservists, according to the Ministry of National Defense.
To attract volunteers, Romania upped the pay for reservists who are not in training or on a mission to 30% of an active soldier's wage. "Professional performance must be motivated up to the level of other NATO armies. We need a decent pay system for military and civilian personnel in our military," said Defense minister Vasile Dîncu. At present, Romania has 68,500 active military personnel and an estimated 53,000 reservists.
Since Russia occupied Crimea in 2014, Romania has carried out significant acquisitions to modernise its military capabilities. Among the most important contracts to date are the acquisition of F16 fighters, Patriot missile systems, Piranha armored vehicles, and Iveco military trucks. Some of these contracts also include technology offset clauses, meaning that Romanian companies will be involved as subcontractors or component suppliers.
Romania is not an exception when it comes to the government rolling out new military projects and investments. Since 2015, countries around the world have increased their defense spending. As a result, despite the pandemic, total global military expenditure budgets reached an all-time high of USD 2.1 trillion, according to a SIPRI report. The same report highlights that China has grown its military spending for 27 consecutive years. Russia's invasion of Ukraine is expected to intensify military spending worldwide.
radu@romania-insider.com
(Photo source: Inquam Photos / George Calin)
Normal