Romania aims to reduce US visa rejection rate from 10% to 3% in "two to three years"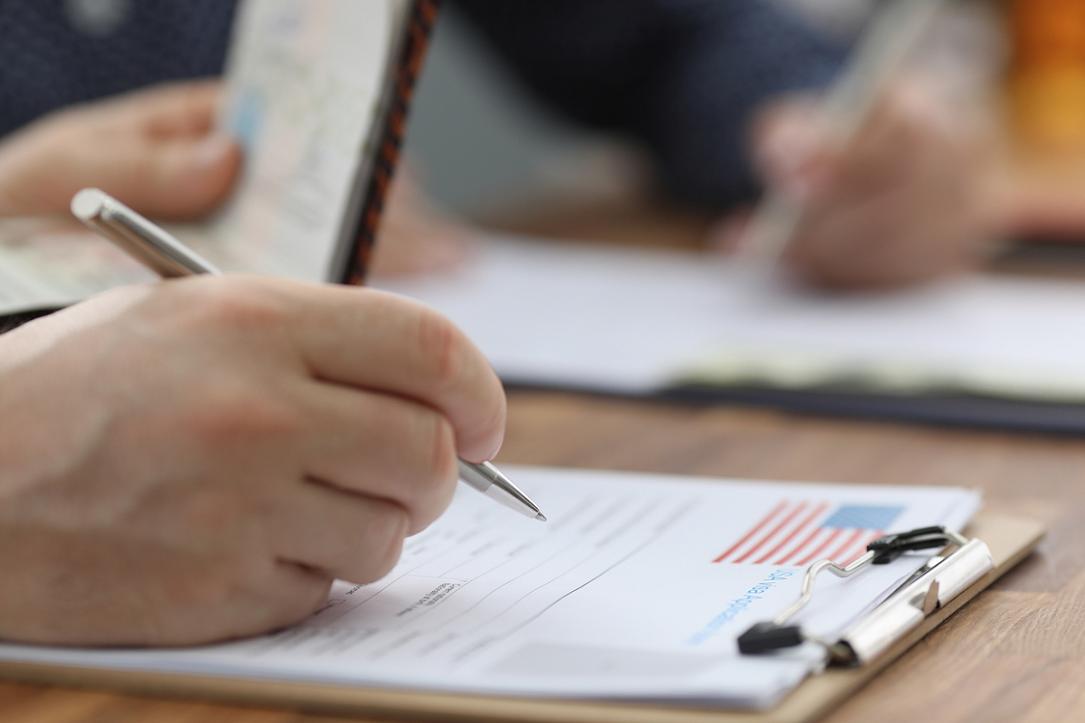 The Romanian Government reaffirmed its goal of bringing down the visa rejection rate from one in ten to around 3% by 2024, allowing Romanian citizens to travel to the US for up to 90 days without a visa.
Interior minister Lucian Bode recently met with US Secretary of Homeland Security Alejandro Mayorkas to discuss Romania's inclusion in the visa waiver program. Romania currently meets all requirements to be eligible, except for its high visa rejection rate of 10%.
The Romanian Government has made it its goal to bring that figure down. "Our American partners will provide us with a detailed analysis regarding why applications are rejected," Bode said, quoted by Digi24. "It is a priority for the Romanian Government to see that, in the next 2-3 years, the rejection rate decreases from 10%, the average of the last 8 years, to 3%, as required. How? Through campaigns meant to educate the Romanian people and discourage the submission of inadequate applications," he added.
Foreign affairs minister Bogdan Aurescu announced a similar campaign at the end of last year after his talks with Secretary Mayorkas.
The Romanian interior minister highlighted that many applicants do not see the visa application through, giving up along the way. Their applications are added up to the tally, leading the rejection rate to swell.
Bode also said that many Romanians who have double citizenship, whether Moldavian, Italian, or Spanish – about 3 million Romanian citizens live in Italy or Spain – choose to apply for a US visa in Romania.
Nevertheless, the Romanian Government plans to reach the 3% threshold required by the visa waiver program so that Romanians can more easily travel to the US for business or pleasure. "This is the plan," Bode concluded.
The visa waiver program allows citizens of the 40 participating countries to stay in the US for up to 90 days without a visa. The only requirement is to have authorization through the Electronic System for Travel Authorization (ESTA), which allows for the pre-screening of passengers.
The majority of EU countries are members of the visa waiver program. Only Romania, Bulgaria, and Cyprus are currently not included in the program. Polish citizens gained the right to travel to the US without a visa in 2019. Two years later, Croatia became the latest addition to the program.
radu@romania-insider.com
(Photo source: Dreamstime.com)
Normal