Buildings in ancient Roman Dacia's capital to be restored to how they were 2000 years ago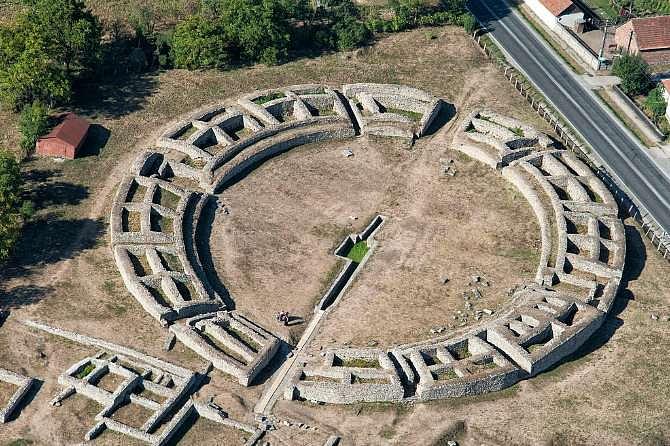 Ulpia Traiana Sarmizegetusa, the former capital of Roman Dacia and one of the most spectacular archaeological sites in Romania, is to be restored and preserved, under a EUR 4.5 million project, reports local Libertatea.
Moreover, the site's Amphitheater and Forum will be rebuilt so that, in the end, they would look exactly as they did 2000 years ago. The project has received all the necessary approvals, and the documentation to get EU funding has also been submitted.
"We've decided to implement this project because we want to save the cultural heritage and to highlight it. It was a hard journey. We've engaged architects, archaeologists, professors - practically all those who have conducted systematic archaeological research at Ulpia Traiana Sarmizegetusa over the years. It took one year to get the approvals," said Liliana Tolas, director of the Museum of Dacian and Roman Civilisation (MCDR) in Deva, which manages the archaeological site.
The work is estimated to start next spring and take about four years. The project will be split into two stages: the first one will last two years and will include the restoration and preservation works, and the second phase will focus on rebuilding the Amphitheater and the Forum. When ready, the Amphitheater will have a capacity of 5,000 people and will host outdoor cultural events.
Some 90,000 people visited the former capital of Roman Dacia last year, but the number is expected to go up to 1 million per year after the restoration project is completed, according to the museum's representatives.
Ulpia Traiana Sarmizegetusa was the capital and the largest city of Roman Dacia, in the 2nd and 3rd centuries. The site was included in the Roman Emperors Route international project.
The site is 40 kilometers away from Sarmizegetusa Regia, which was Dacia's capital before the Roman conquest.
Real-time images from Ulpia Traiana Sarmizegetusa in Romania, available online 24/7
Irina Popescu, irina.popescu@romania-insider.com
(Photo source: Wikipedia)
Normal