Tensions between Romanian taxi drivers, ridesharing operators rise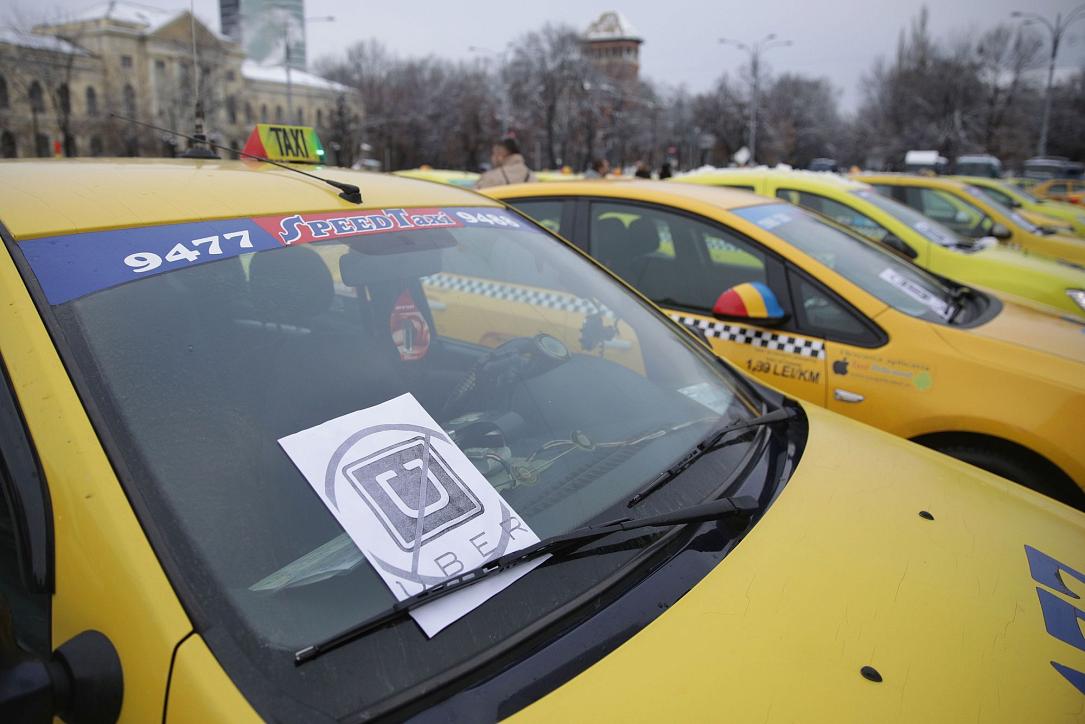 Romanian taxi drivers blocked traffic in Bucharest again on the morning of March 21 and warned of continuing disrupting the activity in the capital city until the Government comes up with acceptable legislation to put an end to the activity of ridesharing application operators like Uber and Bolt (formerly Taxify).
The head of public transport firms' association COTAR, Vasile Stefanescu, spoke against the "billion euros multinational companies" that launch new applications "every week", siphoning considerable amounts of money out of the country, local Agerpres reported.
"We have been on the streets for years, and we see that this ordinance [outlawing ridesharing applications] is not passed yet. […] So, somebody stops it somewhere. They can only stop it by lobbying MPs and officials in the ministries. ANAF [tax collection agency] can't claim it is not aware of this. We've been reporting to ANAF for three years. Does ANAF not see that someone is siphoning money outside the country?" Stefanescu stated.
In turn, Uber and Bolt issued a press release saying that they are ready to accept better regulation of the market. The two companies underlined the popularity and the benefits generated by their applications.
Minister Razvan Cuc quoted by Digi24.ro announced the imminent endorsement of an ordinance to regulate the passenger transport market. However, this will not outlaw ridesharing, he stressed.
(Photo source: Inquam Photos / Octav Ganea)
Normal