Romania suspends all MiG-21 LanceR flights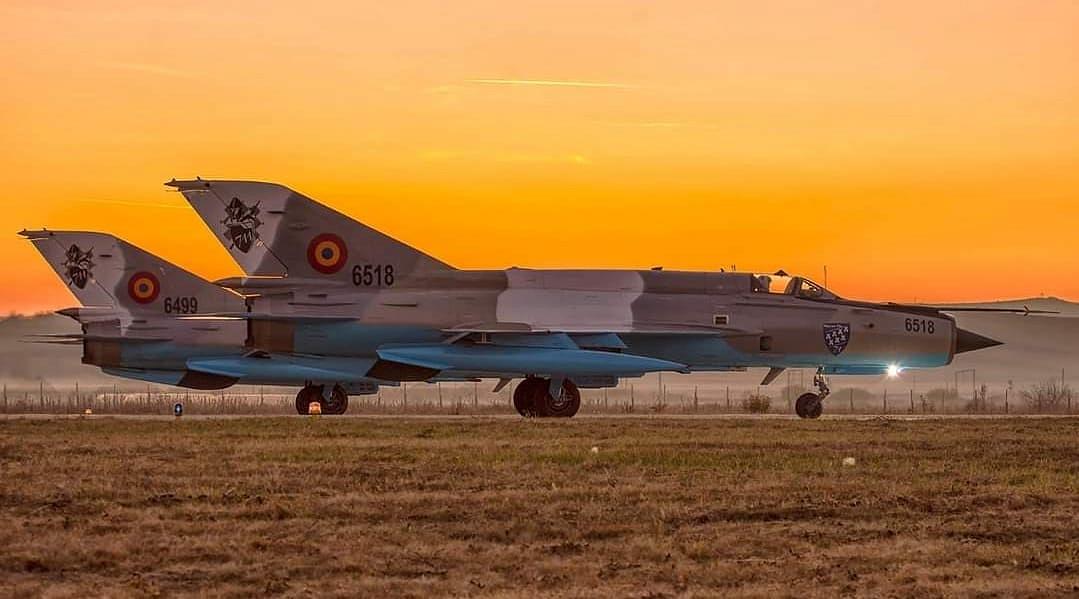 Romania has suspended all MiG-21 LanceR flight operations as of Friday, April 15, due to the "considerably high rate of accidents" involving these fighter jets. According to the Ministry of Defence (MApN), the decision was taken by order of the Chief of the Defense Staff, General Daniel Petrescu.
The ministry explained that the measure was taken due to "the significant incidence of aviation events and accidents during the operation of MiG-21 LanceR aircraft that resulted in multiple casualties and damaged or destroyed aircraft." The decision aims to "improve aviation safety and prevent aviation events and accidents by reducing the risks associated with technical failures."
The Romanian Air Force will continue to fly the F-16 fighter jets, including during air policing missions.
At the same time, the ministry said that Romania would speed up the acquisition of 32 F-16 aircraft from Norway, which will form two more air squadrons. "The draft law approving this acquisition has passed the stage of legislative transparency and is in the circuit of approval, and will be presented to the Romanian Parliament as soon as possible."
"The available resources from the three squadrons of F-16 multi-role aircraft, which will be operated by the Air Force, will ensure their operation for a minimum of 10 years and form an air capability of transition to fifth-generation F-35 jets," MApN also said.
In early March this year, a MiG-21 LanceR crashed in Romania during an air patrol mission, killing the pilot. The IAR 330-Puma helicopter sent to find the missing MIG aircraft also crashed, and all seven crew members lost their lives.
irina.marica@romania-insider.com
(Photo source: Facebook/Ministerul Apararii Nationale)
Normal