Romanian Govt. mulls over supplementary tax on bank assets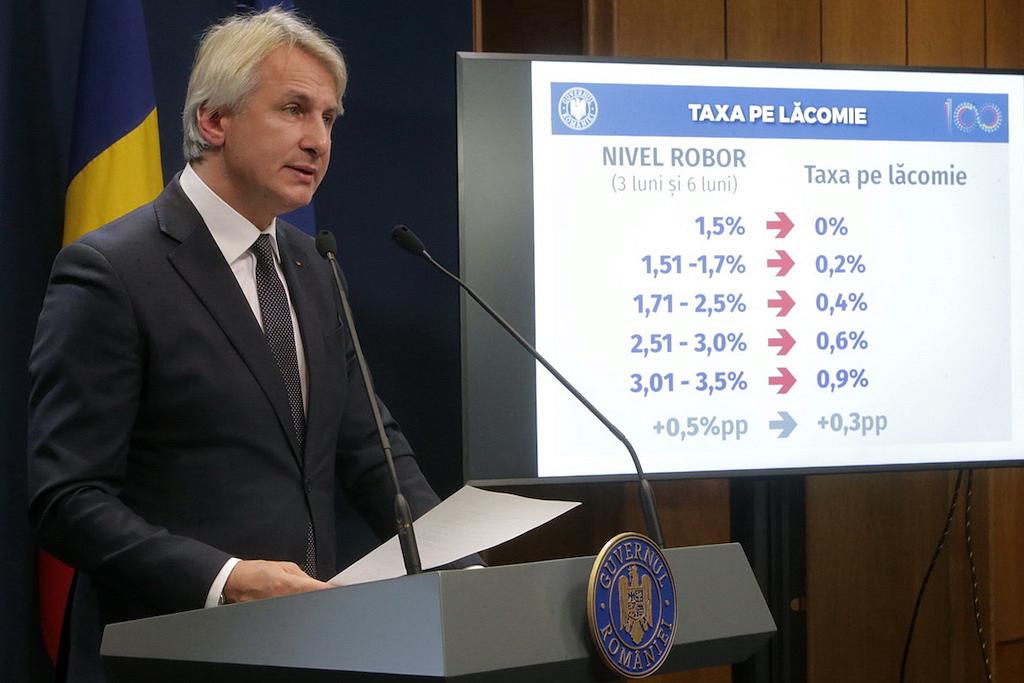 Romania's finance minister Eugen Teodorovici confirmed that the Government considers levying a supplementary tax on banks' assets, to be decided on a quarterly basis based on the average level of the interest rates on the interbank market (ROBOR) for 3-month and 6-month maturities.
Teodorovici explained that this is "some sort of tax on greed".
According to the provisions of the bill, no supplementary tax will be levied for average interest rate of 1.5% or below, but the tax rate will rise proportional to the differential between the average ROBOR and the 1.5% benchmark. The tax on assets is set at 0.2% for the ROBOR average of 1.5%-2.0%, 0.4% for ROBOR average of 2.0%-2.5%, 0.6% for ROBOR average of 2.5%-3.0% and 0.9% for ROBOR average of 3.0%-3.5%. Above this, the tax rate will rise by 0.3pp when the average ROBOR rises by 0.5pp.
The Government estimates to collect RON 3.6 billion to the state budget from this supplementary tax.
Romania's ruling party leader asks Govt. to deal with "banking greed"
(photo source: Gov.ro)
Normal