Romania travel: Destinations for a spring break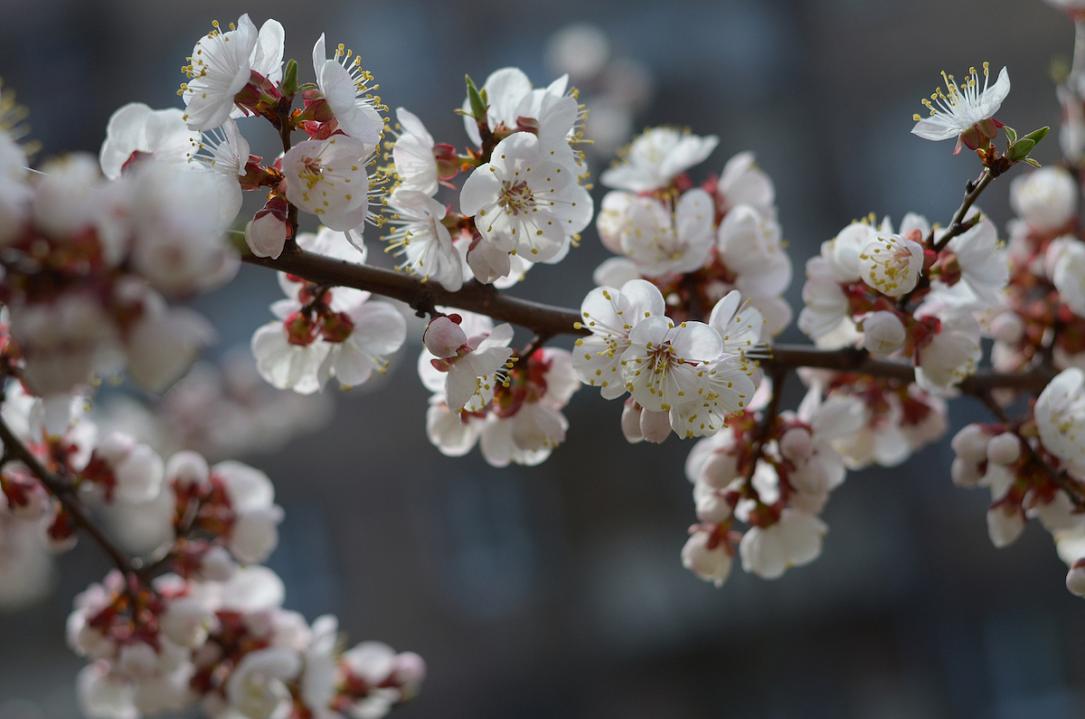 Nature came back to life, revealing wonderful mixes of colors and fragrances  – it's springtime! This is a perfect time for trips outdoors, so we've selected five destinations in Romania to try this season.
The daffodils' meadow in Dumbrava Vadului
On the north side of the Fagaras Mountains, in the Dumbrava Vadului nature reservation, there is a forest of secular oak trees that covers about 400 hectares and also includes meadows with daffodils. These flowers bloom in May, offering visitors spectacular views.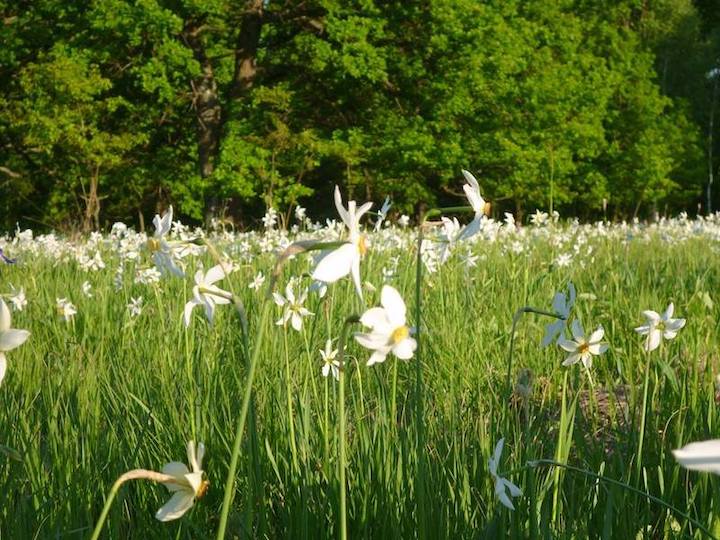 Besides daffodils, various other flowers such irises and globeflowers grow in this area. Plus, tourists can also spot various species of animals and birds here, such as roe deer, wild boars, foxes, martens, woodpeckers or owls, all of them making the place even more interesting.
Dumbrava Vadului is located in Brasov county, 3 km away from the village of Vad and about 21 km from the city of Fagaras. To get there from Fagaras, take the E68 road and then follow the DN73A and DJ107C roads.  
The peony reservation in Zau de Câmpie
The reservation from Zau de Câmpie, in Romania's famous region of Transylvania, is the only place in the country where the beautiful steppe peonies (Paeonia tenuifolia) grow. The flowers usually bloom after mid-April, but probably the best time to go there is in May.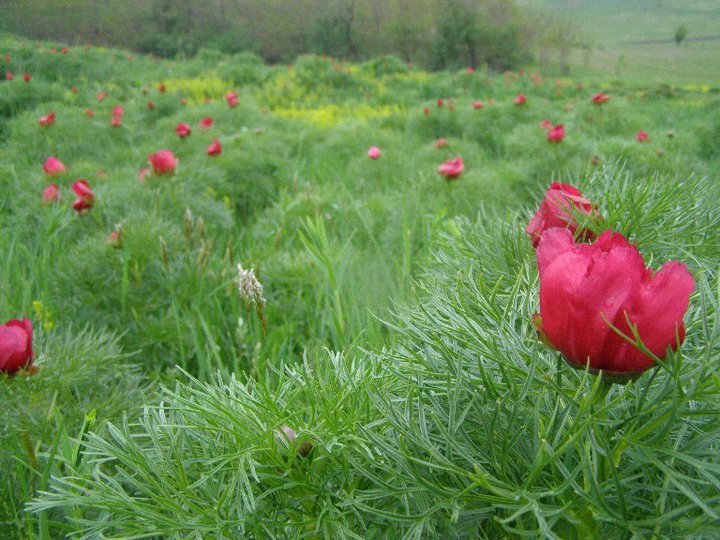 Paeonia tenuifolia, popularly called "steppe peony," grows to heights of 10-30 cm and has bright red flowers. Visitors can enjoy the unique flower show and take the best pictures of the peonies, but those who want to return home with a souvenir should keep in mind that it is forbidden to pick these flowers.
Located some 5 km away from the Zau de Câmpie commune in Mures county, the reservation was founded in 1932 by academician Alexandru Borza, who is also considered the founder of the Romanian school of botanic. Visitors can get here following the county road DJ151, on the route Luduș - Roșiori - Tăureni - Zau de Câmpie.
Danube Delta, the second largest river delta in Europe, is one of the most popular travel destinations in Romania. Its wilderness and rich biodiversity attract many tourists every year, the delta being the perfect spot for visitors who want to rediscover nature.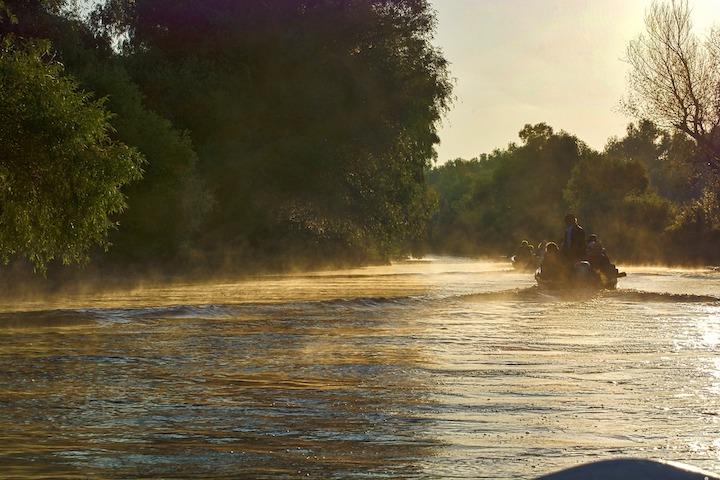 This quiet, relaxing place is home to over 300 species of birds, which makes it a great spot for birdwatching enthusiasts, but also animals such as otters, wild boars, wild cats, hares or wild horses. As for the flora, the vegetation is dominated by reed, sedge and aquatic plants, but there are also willow forests, species of oak and ash, and different species of shrub and climbing plants.
Going here in spring is a good idea because it could mean fewer mosquitos to worry about. Visitors can enjoy relaxing boat rides on the delta's lakes and channels or spectacular views during trips in nature.
The Danube Delta is located in Tulcea county, in the east-southeast extremity of Romania. Access and transport information is available here.
The Botanical Garden in Iasi
Iasi, a university city in eastern Romania and one of the oldest cities in the country, is a travel destination that is definitely worth a visit. It is home to many beautiful buildings and tourist spots such as the Palace of Culture, which hosts the Art Museum, Moldavia's History Museum, the Ethnographic Museum, and Stefan Procopiu Science and Technology Museum, and the Copou Park.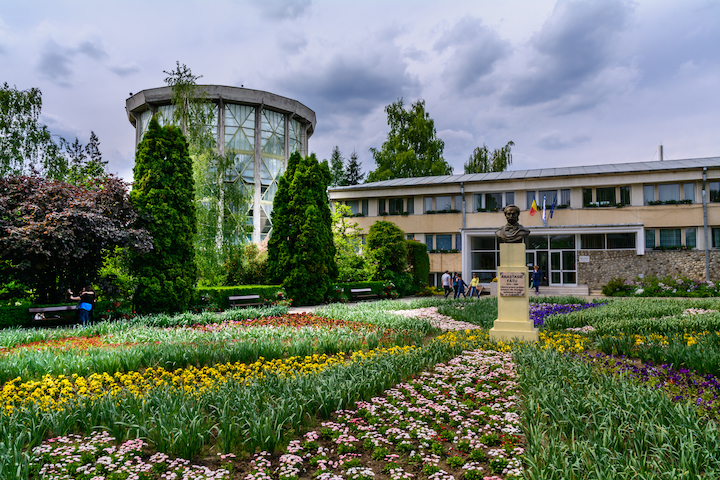 But probably the top destination in spring is the Botanical Garden - the oldest and largest in the country and home to many species of plants from various regions around the world. Those visiting the garden in February-August can admire a wide variety of plants, including collections of azaleas, camellias, orchids, crotons, cactus, bonsai, tulips, irises, daffodils, and roses. A perfect place for relaxing walks outdoors.
The botanical garden's greenhouses are closed on Mondays and Wednesdays but the outdoor areas can be visited daily starting 09:00.
The Botanical Garden in Iasi is located at 7-9 Dumbrava Rosie street.
The steam trains (mocanita in Romanian) running though the Vaser Valley are one of the best ways to discover part of the natural wonders of Romania's northern region of Maramures.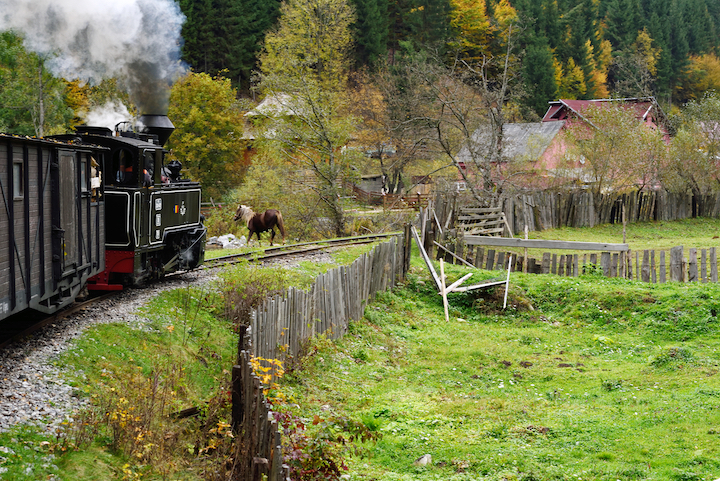 The steam trains run as far as Paltin station, approximately two hours from Viseu de Sus, passing through amazing natural landscapes. It is also possible to take a short walk into the Carpathian forest, to visit an observation platform from where you can get a better view over the Vaser Valley.
The steam trains for tourists have been running regularly through the Vaser Valley since 2000. They operate from spring to autumn and a new season begins on March 26. Further details are available here.
newsroom@romania-insider.com
(Opening photo: 
ID 170938294 © Day365good/Dreamstime.com)
Normal