Homeworking catches on: remote work opportunities in Romania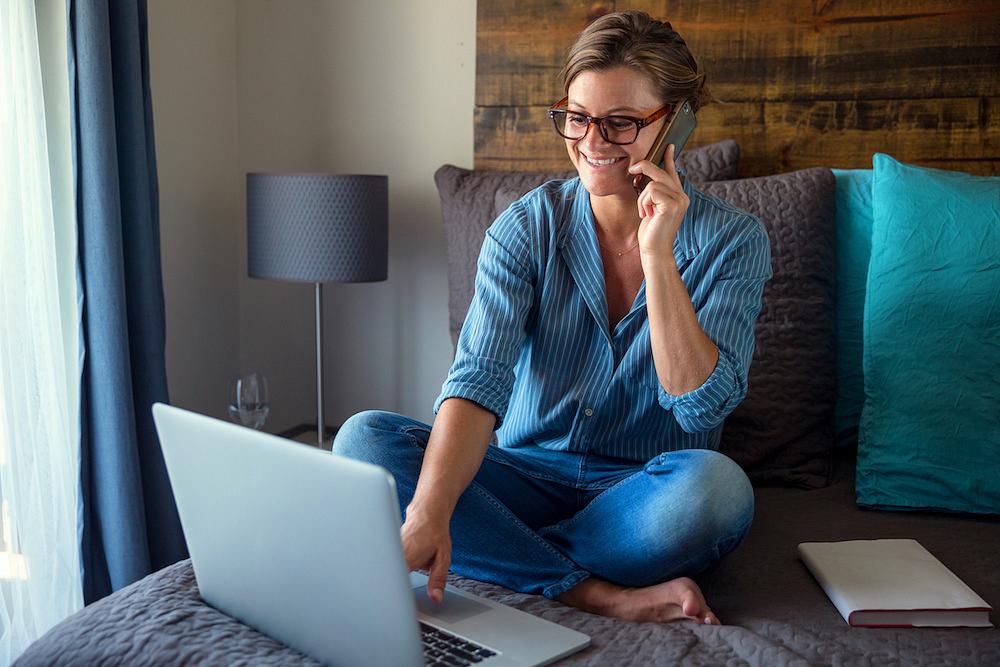 Working from home, or remote work, is an increasing international trend in many companies, regardless of size, and it is starting to catch on in Romania too. 
Either for multinationals, which want to work with the best international specialists, no matter where they are, or for small entrepreneurial firms, which want to lower their spending, remote work has increasingly become a hot topic in job interviews.
The unprecedented technological development of the past years, as well as Millennials entering the workforce with higher freedom and independence expectations, triggered an increasing number of companies in several industries to successfully implement remote work.
While the concept of remote work has been regulated for years in most developed countries, Romania has also recently made the first steps in this direction. Romania's Chamber of Deputies adopted on March 1 this year the draft bill that regulates remote work, which allows employees to work from home, offering more flexibility to both employees and employers. The bill was inspired by the Japanese legislation and people who work from home will have the same rights as regular employees, said Labor Minister Lia Olguta Vasilescu. The new law only needs the President's signature to come into force.
Looking for jobs in Romania? Check these fresh job openings from various multinationals looking for foreign - language speakers. 
Remote work benefits
One of the most important benefits of remote work is spending cuts. Companies pay less for the offices and their maintenance, and lower utilities and logistics. Employees keep in touch with employers online or by phone. Some companies have even given up on offices for good, while others are using a split between work from office and work from home days. They also started spending on tools which facilitate remote work.
When thinking about remote work, an image that often comes to mind is that of employees working in their pajama, in their kitchen or on their couch. In recent years, with the increase in connectivity and remote work tools, this concept is no longer just that - and some employees even have their own home office spaces now. The flexibility and increasing work-life balance are appreciated by employees, especially by Millenials, who would rather skip the 9 to 5 schedule concept.
Companies can hire the best specialists anywhere in the world without geographical restrictions simply by using remote work. The time zone and distance are no longer an obstacle for a company from London to have employees in Hong Kong, or for an US-based firm to have employees in Bucharest. This happens rather often in the IT&C sector, with foreign companies outsourcing their projects to staff in Romania, who have the freedom to work from anywhere, just as long as they deliver qulity work and on time.
The freedom to choose when to work increases the employees' productivity, according to human resources specialists. Far from the crowded offices, the homeworkers have fewer distractions and breaks, therefore they focus better and work more efficiently. On the downside, employers may face a drop in productivity with those employees who fare better in an office location, working closely and face to face with their teams.
Five jobs you can do from your sofa – in Romania
Software Engineering, Web Design & Development. Recruitment sites in Romania have various employment ads for working remotely, most of them in the IT area. Whether they are software developers, programmers or web designers, IT employees were the first to ride the work from home wave. Now, remote work is used in a lot of different areas.

Companies in Romania are massively recruiting for Customer Service & Support, due to cheap employees and a high level of knowledge of foreign languages. In recent years, Customer Service has moved from crowded offices to more familiar spaces for the employee, either at home or in cafes.

Writing, Editing & Translating. Freelance journalists have been working remotely forever, but nowadays this profession has changed a lot. The Internet is full of  company of blogs and websites that need fresh content every day, and working from home has become the easiest way to do it. Translators are also in great demand in the global world we live in, and distance is no longer a problem.

Online Marketing & PR. As businesses move on the internet, online marketing specialists, social media managers, digital PR specialists, and people to build online communities are in massive demand. These are also jobs one can do from home or anywhere else, as long as a laptop and a steady internet connection are there.

In fact, Romania's worldwide recognized high-speed internet may be an advantage for Romanian specialists looking for remote work with companies anywhere in the world.

Training & Education. Learning from a distance is a frequently used concept when talking about University studies or professional training for employees. The time when 20-30 students used to gather in a class is slowly becoming history. Nowadays, courses are taught on Skype, and teachers have online lectures for students from all over the world.

Working remotely is probably the most important transformation in the modern labor market. In the '70s, going to the office every day was a way of socializing and belonging to a group. In present days, socialization has moved online and integration is global. And, probably, the biggest gains of remote work are independence and globalization.

(photo source: Adobe Stock)

-->

Normal

-->