Romania's president designates dismissed Liberal prime minister to form another cabinet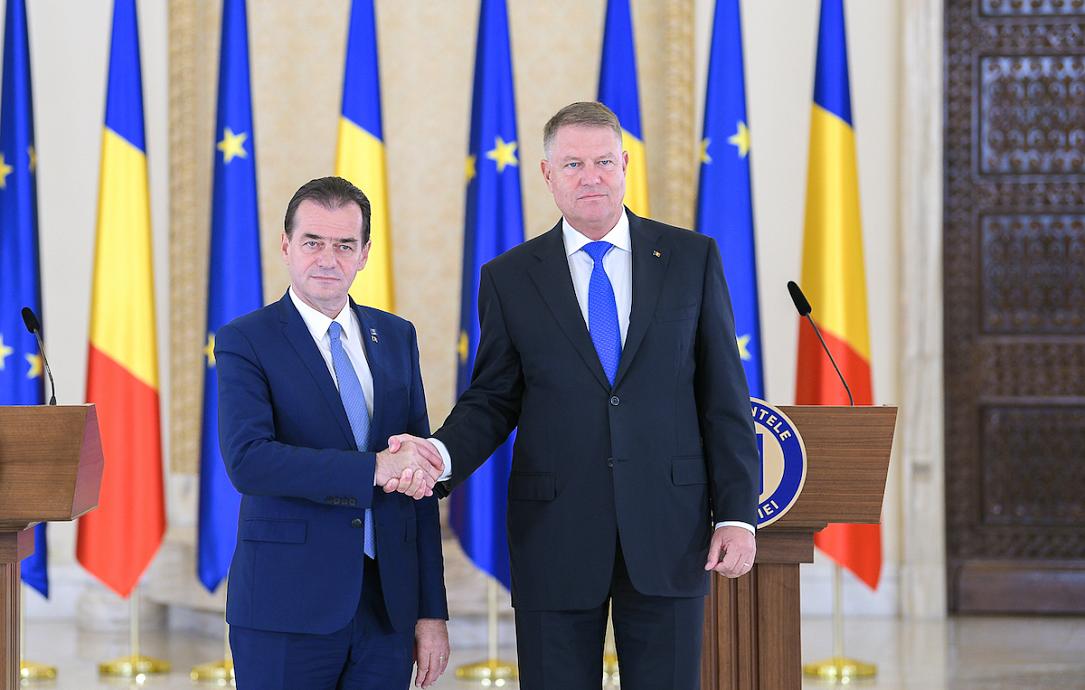 Romanian president Klaus Iohannis nominated the president of the National Liberal Party (PNL), Ludovic Orban, for prime minister at the end of consultations with parliamentary parties on Thursday, February 6. Orban's cabinet was dismissed by a no-confidence motion the day before.
"After consulting with all the parties and parliamentary groups, I appoint Ludovic Orban to form a new Government," president Iohannis announced. In his speech, president Iohannis blamed once again the Social Democratic Party (PSD), which still has the highest number of MPs, for opposing democratic reforms, such as the election of mayors in two rounds of voting.
Both president Iohannis and acting PM Orban made clear that their goal is to organize early elections, which requires that the Parliament rejects two designated prime ministers within 60 days.
It remains to be seen, however, how this will work out, given that several parties that hold the majority of seats in the Parliament oppose early elections. Moreover, PSD controls the key bodies that set the agenda of the Parliament's tho chambers, and can thus delay the proceedings for voting a new cabinet.
The current cabinet of Ludovic Orban will continue to function with limited attributions until a new Government is installed.
(Photo source: Presidency.ro)
Normal
For a decade, Romania Insider has been your platform of choice for reliable information on all things Romania. We have always been proud of our ability to bring you bias-free reporting but this hasn't always been easy. We have been thinking about making some changes and can't imagine doing this without your feedback.
For this, we would appreciate it very much if we could borrow 2 minutes of your day to fill out this survey.
Thank you for reading Romania Insider!