Romania's political topics come up during Massive Attack's Bucharest concert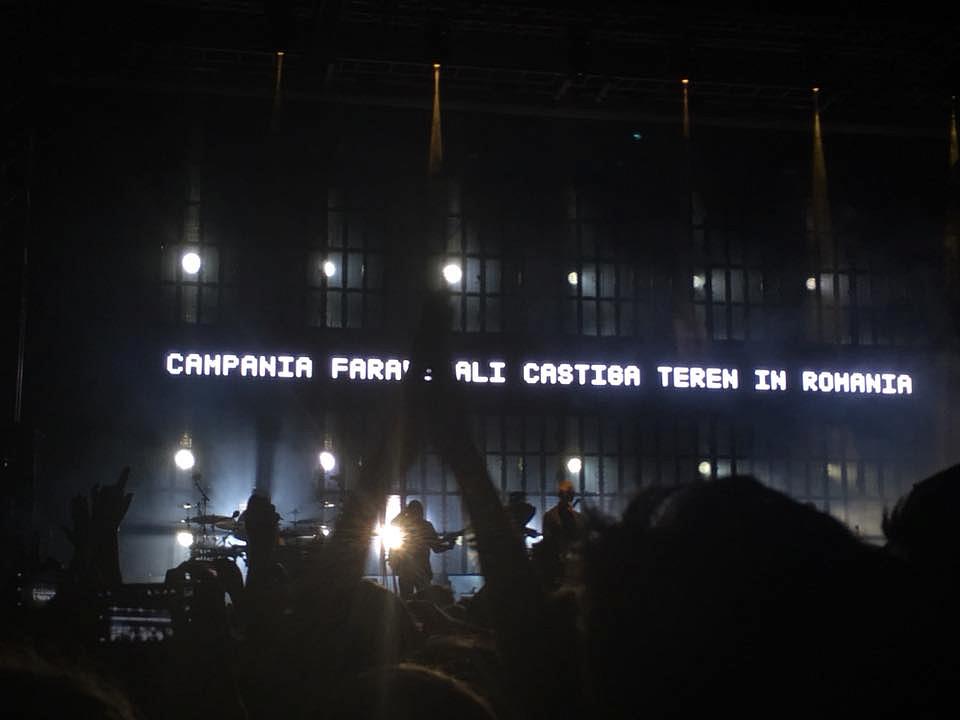 The concert that the trip-hop group Massive Attack held in Bucharest on July 24 was accompanied by the screening of a series of messages, some of which covering the current political and social topics in the country. The messages were shown on a screen behind the stage.
The public of over 6,000 people could see lines such as "What is the meaning of life? Doing good for others," "What do we live for? To be immortal," "Why is there death? To have a life."
These were accompanied by headlines in local media such as "#FărăPenali campaign gains ground in Romania," "Government drops plans to modernize Palace Hall," "City Hall grants another 10 million to Redemption Cathedral" or others referring to the Colectiv nightclub fire, or the complaint filed against Charlie Hebdo over the caricature of Simona Halep.
Other headlines were focused on local politicians: "Will Elena Udrea get away?", "Viorica Dăncilă: I see no reason to resign."
The public responded with booing, and, in the break before the encore, many of them chanted slogans against the ruling Social Democrat Party (PSD).
The messages also covered international topics and personalities, such as the Brexit and Donald Trump.
Massive Attack was established by Robert "3D" Del Naja and Grant "Daddy G" Marshall in 1988, in Bristol. Throughout their 20-year career, they launched five studio albums, two EPs, 16 singles, a compilation, and two soundtracks that sold more than 10 million copies worldwide. They had collaborations with artists such as Madonna, David Bowie, Tracey Thorn, Elizabeth Fraser (Cocteau Twins), Sinead O'Connor, Damon Albarn (Blur), Horace Andy, Tricky, Shara Nelson, Neneh Cherry or Martina Topley-Bird.
The group performed in Romania before, in 2008 and in 2010.
(Photos: Fără Penali în Funcții Publice Facebook Page)
Normal