Romanian association files complaint against Charlie Hebdo over caricature of Simona Halep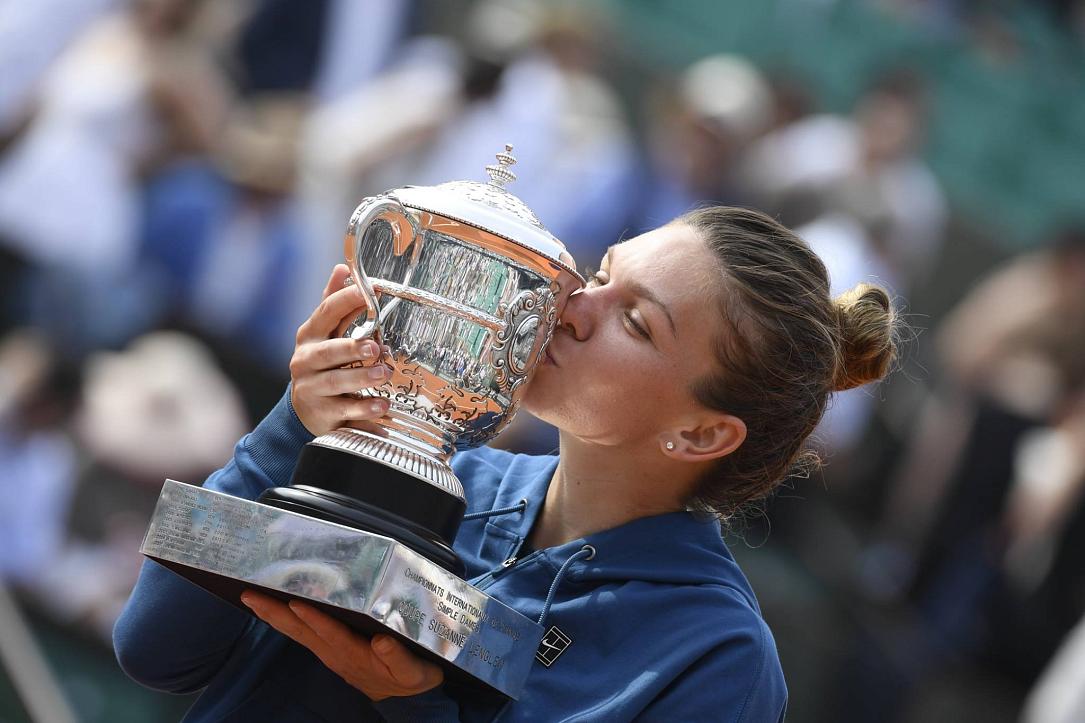 FADERE, the Federation of Romanian Associations in Europe, has filed a complaint against French satirical magazine Charlie Hebdo over a caricature of Romanian tennis player Simona Halep.
"We decided to open a lawsuit against Charlie Hebdo, on one hand because they referred to Simona Halep and on the other hand because they made fun of the community of Romanians in France," FADERE president Daniel Tecu said at local TV station Antena 3, local News.ro reported.
The caricature the FADERE president was referring to, which was highly criticized by many Romanians on social media, shows Simona Halep holding up her recently won Roland Garros trophy and shouting "Old iron! Old iron!".
Simona Halep didn't want to comment on the subject but many Romanians criticized the caricature on social media. They said it showed a lack of respect for Halep and for the Romanians.
The French ambassador to Romania Michèle Ramis said the cartoon "doesn't at all represent French public opinion."
"Whatever one might think of this drawing, I must say that freedom of expression and freedom of the press are fundamental principles of the French Republic. This publication only engages his own author and does not at all represent the sentiment of French public opinion," the ambassador said.
Simona Halep, the current No. 1 in the WTA singles ranking, won the Roland Garros 2018 final earlier this month, the first Grand Slam title of her career. Halep beat American Sloane Stephens in three sets 3-6, 6-4, 6-1, after a match in which she mentally dominated her opponent, putting behind the memory of the lost finals in 2014 and 2017.
Some 20,000 Romanians come to cheer Roland Garros champion Simona Halep on National Arena
Irina Marica, [email protected]
(photo source: ROLAND-GARROS on Facebook)
Normal