Lawyer says former Romanian minister Elena Udrea is a political refugee in Costa Rica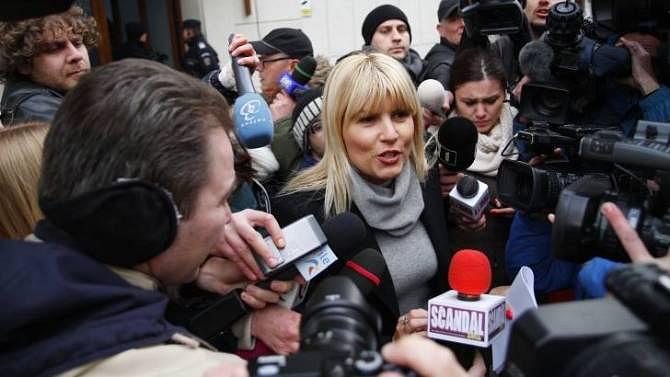 One of the lawyers of former Romanian tourism minister Elena Udrea told the court on Friday, April 13, that she has been granted the political refugee status in Costa Rica. She has been in the Central American country since February this year.
The lawyer made the announcement during the last hearings in the trial in which Elena Udrea is charged with bribery and abuse of office. The case is related to the illegal financing by the Tourism Ministry of a boxing gala in 2011, and a first court sentenced Udrea to six years in prison.
The former tourism minister's lawyer also told the judges that Elena Udrea has a residence in Costa Rica. Moreover, she would want to be heard by videoconference in this case. However, the High Court of Cassation and Justice rejected this request, local Digi24 reported
"From the documents submitted by the authorities of Costa Rica, it does not appear that she has received refugee status or political refugee status, but that a request has been made in this sense to the authorities," the presiding judge said.
This high-profile case prosecuted by the National Anticorruption Directorate (DNA) started after a journalistic investigation carried out by local sports newspaper Gazeta Sporturilor in April 2011. The reporters showed that the Tourism Ministry had illegally financed the organizing of a boxing gala starring Romanian champion Lucian Bute.
DNA started investigating this case in 2012 and, at first, only went after former Romanian boxer Rudel Obreja, the boxing gala's organizers, without looking into possible corruption deeds by government officials. The DNA prosecutors only started investigating former tourism and development minister Elena Udrea in the fall of 2014.
Elena Udrea was arrested in February 2015. She was first held for her alleged involvement in the Microsoft IT licenses case, another high-profile case investigated by the DNA, and then the prosecutors also got an arrest warrant against her in the Gala Bute case. She spent a few weeks in police custody after which she was released into house arrest. The DNA prosecutors sent the case to court in April 2015.
Irina Marica, [email protected]
Normal