Largest street protest in 25 years takes place in Romania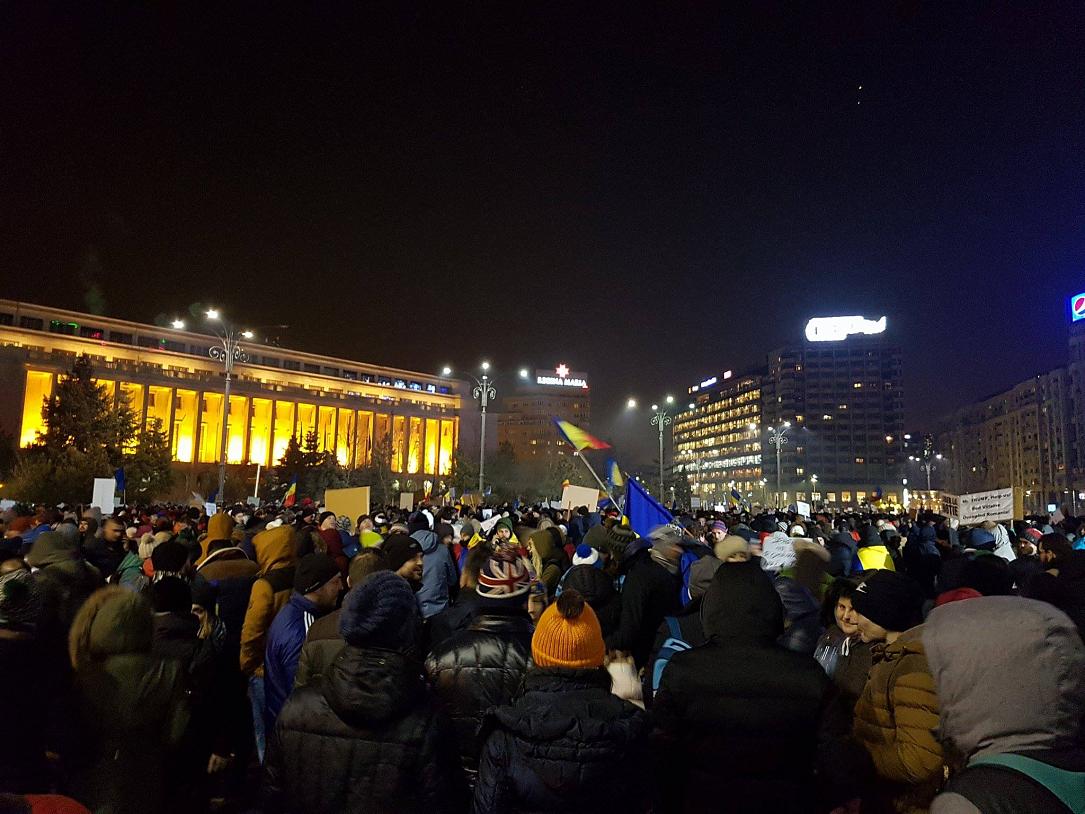 Update: Over 100,000 people gathered downtown Bucharest on Wednesday evening protesting against the recent criminal law changes passed overnight by the Romanian Government.
This is the largest street protest in Romania in the last 25 years, according to local media, and the crowd keeps getting bigger, despite the -5 degrees Celsius in Bucharest.
Update 9 PM RO time: 125,000 protesters in the Romanian capital.
Protesters in Bucharest's Victoriei Square were joined by thousands of people who took to the streets Romania's main cities, bringing the total number of street protesters to some 200,000.
Demonstrators are asking the Socialist – led Government to repeal the Emergency Ordinance which changed the Criminal Code, decriminalizing major corruption offenses. They also want the Executive to step down after repealing the infamous ordinance which was published during the night, after a late Government meeting on Tuesday, January 31.
The protests ended around midnight, after a small group of violent protesters, most likely ultras fans of some football teams in Bucharest, attacked the gendarmes, forcing the security forces to clear the square. Most of the peaceful protesters started leaving the square around 10:30, after the first violent incidents occurred.
Photos by Andrei Chirileasa/Romania-Insider.com
More stories on this topic:
Massive protests in Romania after Government's changes to the criminal law
Big Romanian union federation asks Govt. to withdraw emergency ordinance on criminal laws
EC: We are following the latest developments in Romania with great concern
AmCham Romania on justice bills: Lack of transparency undermines the confidence in the Government
Romania's opposition parties plan to file no-confidence motion against Govt. on justice ordinance
President: Justice enemies deal powerful blow to rule of law in Romania
Romanian Govt.'s ordinance decriminalizes major corruption offenses
Romania's Govt. approves changes to the criminal law by emergency ordinance in evening session
Normal