Romania, home to largest colony of great white pelicans in Europe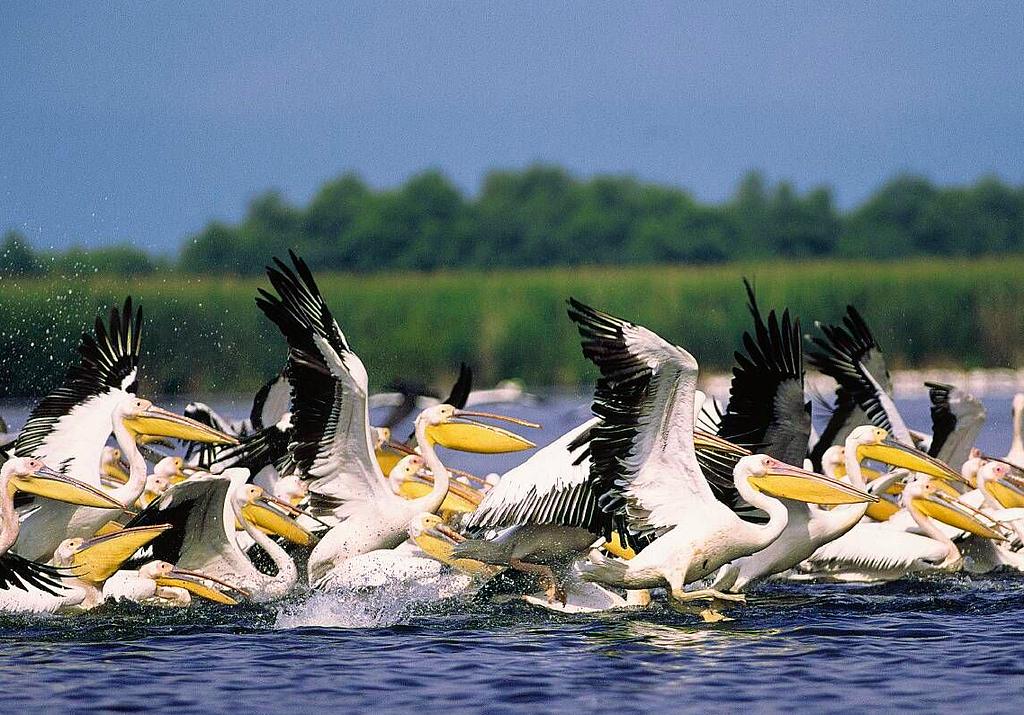 More than 20,000 pelicans are currently living in Romania, according to a synchronous census of the Romanian Ornithological Society (SOR), conducted in May this year.
Most of them, namely 19,993, are great white pelicans (Pelecanus onocrotalus), while 534 are Dalmatian pelicans (Pelecanus crispus).
SOR's counting was part of the first international census of pelicans in South-East Europe. The count was organized simultaneously in Greece, Albania, Montenegro, Turkey, Bulgaria, and Romania, over three days (May 6-8).
The largest colony of great white pelicans in Europe can be found in Roșca-Buhaiova, a protected area in the Danube Delta. The great news is that this colony is growing bigger, as it was demonstrated by observations carried out in recent years, according to SOR.
"Aerial photos were taken while flying over this area, and then all the birds in these photos were counted individually with the help of specialized programs. The results indicate that we already have a record number for the oldest colony known to ornithologists. The location was mentioned as a colony of great white pelicans for more than a century, but now the colony has significantly expanded in the northwest," reads the statement from SOR.
Over 18,600 white pelicans live in this colony, which is a new record for this area.
The census also found that, after at least 121 Dalmatian pelicans were killed by the bird flu last year in the Danube Delta, a new colony was observed.
Irina Popescu, irina.popescu@romania-insider.com
Normal