Romania beat title holders Czech Republic to reach Fed Cup semifinals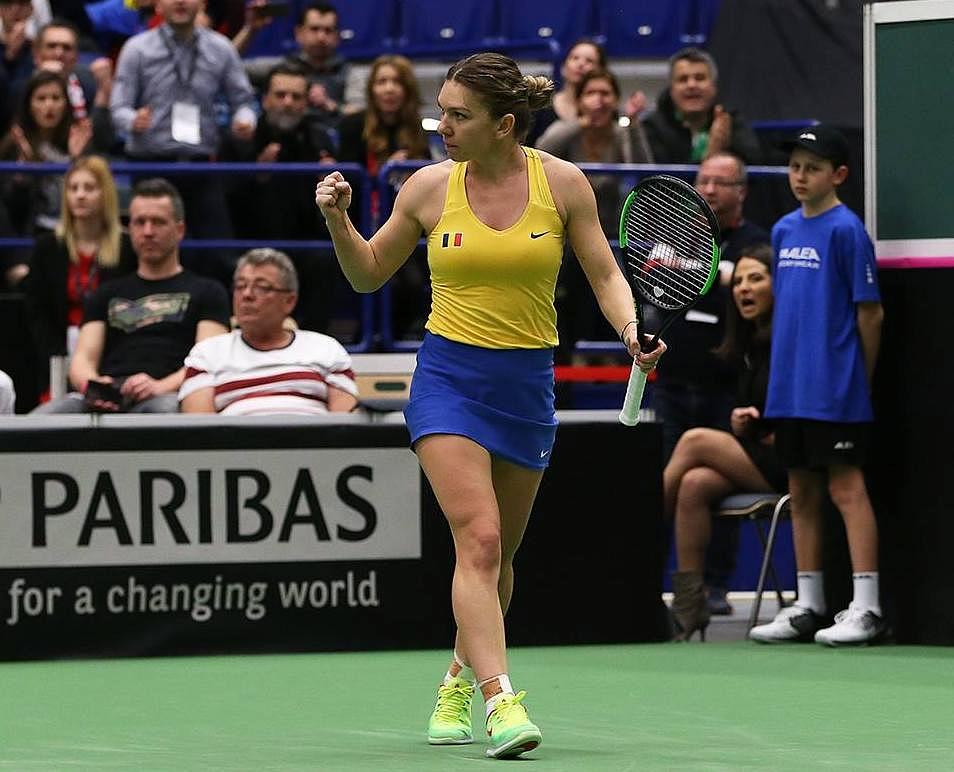 Romania beat 11 times Fed Cup winners and current title holders Czech Republic and qualified to the competition's semifinals on Sunday, February 10.
Romania's star Simona Halep was in top shape over the weekend, bringing two points for her country, after a two-set win (6-4, 6-0) against Katerina Siniakova on Saturday and a three-set victory (6-4, 5-7, 6-4) against Czech star Karolina Pliskova on Sunday. However, as Mihaela Buzarnescu lost both her matches (1-6, 4-6 with Pliskova and 4-6, 2-6 against Siniakova), the doubles match was decisive for Romania's victory.
Irina Begu and Monica Niculescu managed to recover from one set behind to win their match against Czech duo Barbora Krejcikova/Katerina Siniakova, 6-7, 6-4, 6-4.
This is Romania's best performance in the Fed Cup since 1973. In the semifinals, Romania will play against France.
(Photo source: Federatia Romana de Tenis on Facebook / Photo by Neal Trousdale)
Normal