Romania fails to qualify to Eurovision final for the first time in 14 years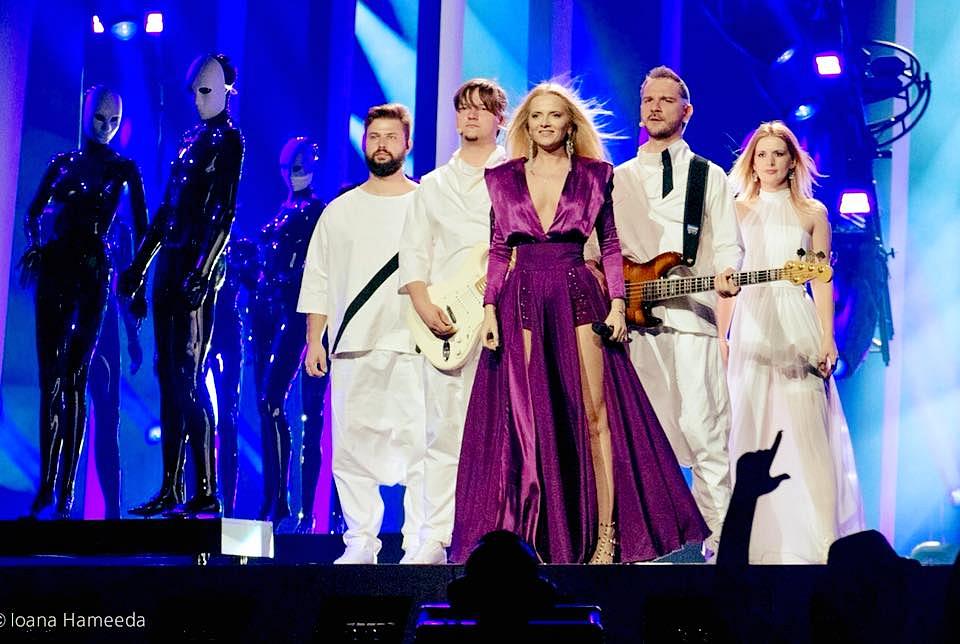 Romania failed to qualify to the grand final of the 2018 Eurovision Song Contest.
The country was represented by local band The Humans at this year's edition of the competition. They performed in the second semifinal on Thursday, May 10, alongside the representatives of Norway, Serbia, San Marino, Denmark, Russia, Moldova, The Netherlands, Australia, Georgia, Poland, Malta Hungary, Latvia, Sweden, Montenegro, Slovenia, and Ukraine. Only 10 of them qualified to the final, and Romania was not among them.
https://www.youtube.com/watch?v=DGR4S3y7qcw
The Romanian representatives to Eurovision have qualified to every final since 2004, the year when the semifinals system was introduced. An exception was 2016, when Romania was kicked out of Eurovision because of the national television TVR's debts to the European Broadcasting Union (EBU).
Romania first participated in the competition in 1994. Since then, Romanian artists have managed to get two third places, in 2005 (Luminita Anghel & Sistem) and 2010 (Paula Seling & OVI), and a fourth place in 2006 (Mihai Traistariu). Last year, the country ranked seventh, its representatives Ilinca and Alex Florea gathering 282 points with their song Yodel It!.
The Eurovision 2018 grand final will take place on May 12 in Lisbon. A total of 26 countries will compete for the big prize, including Romania's neighbors Moldova, Bulgaria and Hungary.
Irina Marica, irina.marica@romania-insider.com
(photo source: Eurovision Romania on Facebook)
Normal