Eurovision 2022: Romania, among others, demands explanations from EBU for vote substitution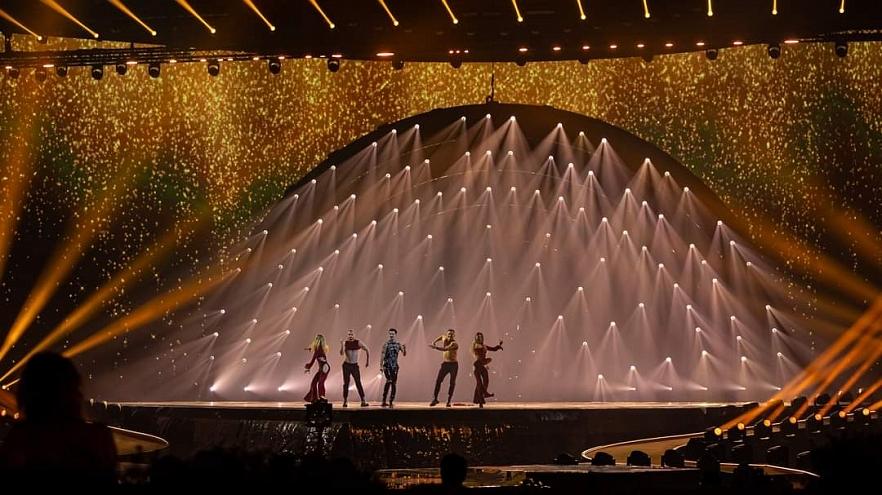 The Romanian public broadcaster TVR accused that the organiser of the Eurovision Song Contest, EBU, has "changed the rules during the game," asked why its jury was invalidated and said it "reserves the right to take measures to correct the situation created."
Update: EBU explained its decision in a press release issued on May 19, suggesting that Romania and five other countries had rigged their jury votes in the second semifinal.
As expected, Ukraine has won the 66th Eurovision song contest held on Saturday evening in Turin in Italy. The UK coming on the second place was in line with the latest betting scores as well.
But the juries in six countries, including Romania (plus Azerbaidjan, Georgia, Montenegro, Poland and San Marino), were surprisingly invalidated on unspecified grounds, while the votes of juries in other countries (including Moldova) diverged radically from the views expressed by the public, raising suspicions. Furthermore, the six countries were not informed about irregularities related to the vote they expressed, in line with the procedures, in advance - on the day before the contest.
For the six national juries, the scores were recalculated to give a "substitute aggregated result for each country concerned," the EBU said - but refused to provide the details of the irregularities.
In other countries, such as would-be EU candidates Moldova and Ukraine, the juries were apparently more in line with the EBU's recommendations - but their vote in favour of the United Kingdom puzzled the public. The outcome? The PR departments of the public broadcasters and politicians in the eastern part of Europe spent their weekend explaining the misunderstanding.
The Georgian public broadcaster GPB is still seeking clarification regarding why its jury votes were not accepted and why its 12 points went to the United Kingdom instead of Ukraine, Eurovoix.com reported. Same in Azerbaijan.
Moldova's jury gave its 12 points to the UK of its own free will and was not invalidated. But they will now have to explain to their boss and the public why no points were given to Romania (the recipient of 12 points from the public) - Moldova's traditional partner in the Eurovision contest.
To somehow compensate for the 24 points of Georgia and Azerbaijan re-routed from Ukraine to the UK, EBU shifted to Ukraine the 12 points given by Romania to Moldova. Romania's public broadcaster can't understand why its 12 points given to Moldova ended in Ukraine's basket.
It is embarrassing since the juries in Moldova and Romania gave no points to each other's countries - but this seems to be in line with the "substitute aggregated result […] calculated based on the results of other countries with similar voting records," according to EBU.
In Kyiv, Ukrainian culture minister Oleksandr Tkachenko reassured Poland and Lithuania, "our closest friends in Europe," that the 12 points given by his country's jury to the United Kingdom "does not reflect our real attitude towards you," Ukrinform.net reported.
Romania ended the 2022 Eurovision on the 18th place, its representative WRS gathering 65 points with the song Llamame. Ukraine was the big winner, as the Kalush Orchestra gathered 631 points with their song Stefania. The top three was completed by the UK and Spain.
andrei@romania-insider.com
(Photo source: Eurovision.tvr.ro)
Normal