Romania, the US agree on location of first small-scale nuclear reactor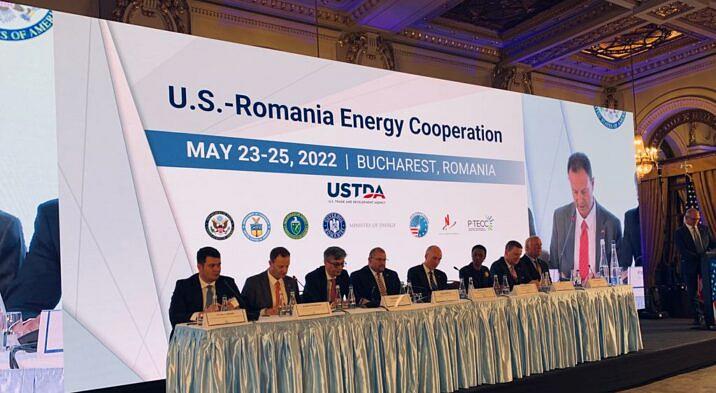 The first small modular reactor (SMR) in Romania, and in the world, will be located in Doiceşti - in Dâmboviţa County, not far from Bucharest, the Romanian minister of energy, Virgil Popescu, announced on May 3, speaking in a press conference with the US Deputy Secretary of the Department of Energy, David Turk and Charge d'Affairs of the USA David Muniz.
The 6-module NuScale power plant will generate, besides the 462 MW of electricity, 193 permanent jobs, 1,500 jobs in construction, and 2,300 jobs in production. It will help avoid producing 4 million tons of CO2 emissions per year.
"Today, more than ever, it proves that energy means security," said minister Popescu.
In March 2019, Romanian state-controlled nuclear company Nuclearelectrica and NuScale of the US signed a Memorandum of Understanding (MOU) to evaluate the development, licensing and construction of a NuScale SMRs in Romania.
The groundbreaking NuScale Power Module™ (NPM), a small, safe pressurized water reactor, can generate 77 megawatts of electricity (MWe) and can be scaled to meet customer needs. NuScale's largest version includes 12 modules and can generate 924 MWe.
(Photo: Energie.gov.ro)
andrei@romania-insider.com
Normal