Romanian reformist opposition party USR-PLUS hemorrhaging members to splinter group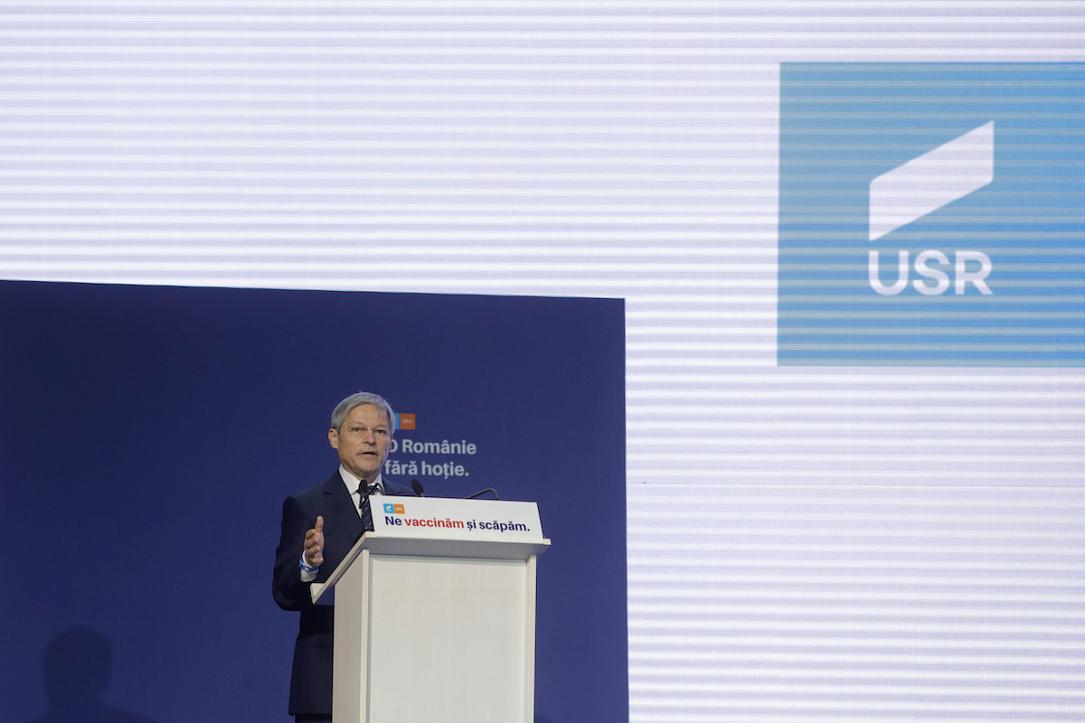 After leaving the center-right coalition with PNL, the reformist Union Save Romania (USR) has been plagued by internal divisions and disgruntled party members are now leaving for the new breakaway REPER.
Andrei Lupu, a deputy in Romania's Parliament, is the latest MP who leaves USR to join REPER, a new party founded by former Romanian prime minister Dacian Cioloș. He is the founder of PLUS, the party that merged with USR ahead of the 2020 elections, and was president of USR-PLUS until February 2022, when he resigned because the party's National Bureau rejected his proposals for reform.
In May, Ciolos left USR to form REPER and took with him four members of the European Parliament who were also part of the PLUS team: Ramona Strugariu, Dragos Pislaru, Alin Mituța and Dragos Tudorache.
Four other MPs - Dragoș Popescu, Alin Prunean, Cristina Rizea, and Lorant Sas - have all chosen to leave USR, despite being elected to Parliament on the party's lists, and join REPER.
Tudor Benga, a deputy in the lower chamber, also resigned from USR over differences with members from the party branch in Brașov, especially USR mayor Allen Coliban. However, Benga stated that he intends to remain independent, and not join REPER.
Another member of parliament, Oana Ozmen, left USR and joined PNL, saying that her former party is "without strategy or vision for the future."
The 2020 parliamentary elections turned USR, a relatively new party in Romania, into the third largest political force in the country, totaling 15% of the votes. Pro-European, socially progressive, and focused on fighting corruption, the party has been viewed by many as an alternative to the largest political parties, the liberals and social-democrats.
Following the election, USR formed a coalition government with the center-right National Liberal Party (PNL), but in September of last year they abandoned it after the liberal PM Cîțu fired the USR minister of justice Stelian Ion. The move left the liberals without a majority in the Parliament and led to the formation of the current grand coalition between PNL and PSD.
Since then, however, USR has not grown in terms of popularity, despite the numerous crises facing the current government. Recent polls show the party at around 9-10% in terms of preference, behind the two ruling parties and even the far-right Alliance for the Union of Romanians (AUR) party.
USR's loss of support can also be attributed to protracted leadership fights, which alienated a large segment of supporters and even party members. Unofficially, around 11 of USR's initial 80 representatives in the Parliament are thought to be on the verge of leaving.
radu@romania-insider.com
(Photo source: Inquam Photos / George Calin)
Normal