Recommerce CEO: Refurbished phone segment in Romania can grow fast once people become aware of advantages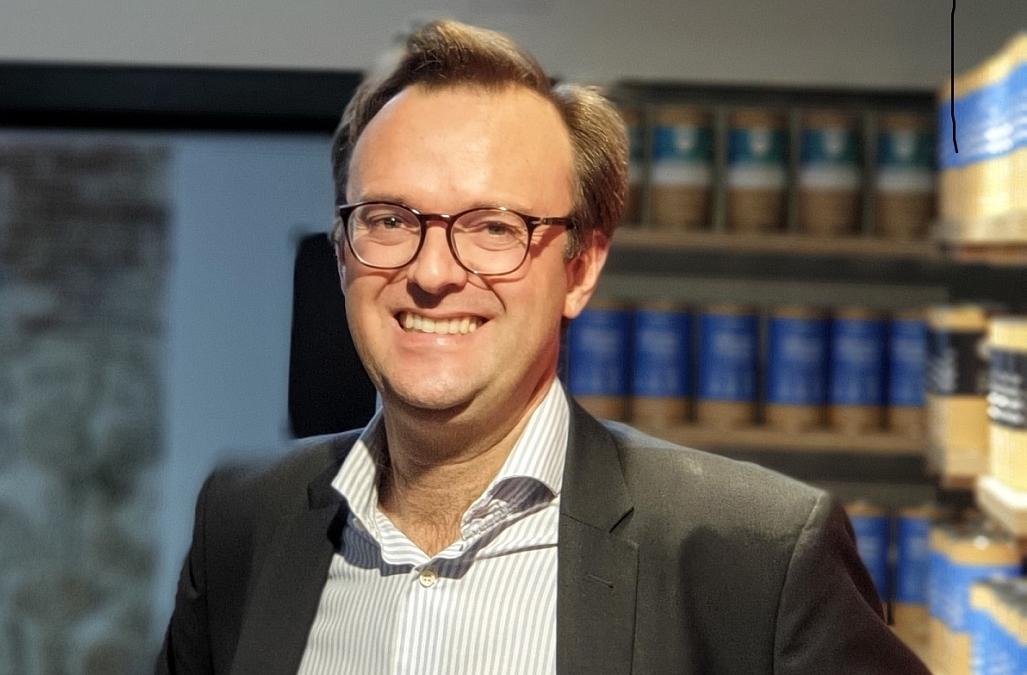 Recommerce Group, a European leader in the refurbished smartphones market, aims to turn this niche into a mainstream market segment. The key to convincing more people to choose refurbished devices is to build awareness and confidence. Recommerce CEO Augustin Becquet spoke with Romania-Insider about the advantages of buying refurbished phones and the company's plans in Romania.
Recommerce Group entered the Romanian market earlier this year by purchasing Fenix.eco, a local startup co-foundedd by French serial entrepreneur Gregoire Vigroux. Shortly after the deal was signed, Recommerce announced a local partnership with Orange Romania, the biggest mobile carrier in the country, for selling refurbished phones.
Recommerce, which also has local deals with French retailers Auchan and Cora, aims to expand its local presence through more such partnerships. However, the key to increasing the niche of refurbished phones is building awareness and consumer confidence, Recommerce CEO Augustin Becquet told Romania-Insider.com.
He believes this market segment could see accelerated growth in Romania, once individual consumers and companies will become aware of the advantages of buying refurbished smartphones or selling the devices they no longer use. The public sector could also contribute to this segment's development as shown by France, which is a pioneer of the circular economy.
Discover in this interview which are Recommerce's projections for the refurbished phones market in Romania and what makes refurbished devices an interesting alternative to new ones.
Please tell us a bit about Recommerce: how did this business start and what does it do?
Recommerce was founded 12 years ago, in 2009, by four young people who were just out of university. At first, they developed an association with the goal to save the planet and help people. They started by convincing people to give their old phones because at that time the acquisition of phones was heavily subsidized. They refurbished those phones and sold them to Africa and the association used the money to finance social projects in Africa.
Then, they met Bouygues Telecom, one of the big telecom groups in France, which was looking for a solution to buy back devices and reduce waste, and this is how their initiative turned into a business. They started to develop buyback solutions, which included the assessment of the devices in store, refurbishment at scale and reselling the devices. Then came a number of other partnerships with Orange, Swisscom, e-tailers like Amazon, and equipment manufacturers such as Samsung.
We see ourselves as an enabler of the circular economy. We're not saying that producing new devices is bad. We need new devices because we need innovation in technology. But we are promoting a circular economy where the products will be able to last longer, be easier to repair, and fewer devices will go to waste.
What are your solutions for reducing the number of smartphones that end up as waste?
On average, people use their phones between 18 months and 24 months and we think a device can last five to six years without any problem. However, this depends on the brand and the device.
There are many brands that are looking to reach strategic price points, such as EUR199, RON 999 and they design devices that can be produced at this price. They are not looking for the device to last long or be good for the consumer. Unfortunately, many times, these devices don't offer long-term support for the operating system, security or components and they end up as waste. This is terrible and we think it's time to change this way of thinking when designing products.
We need to design products that last not products that fit a certain budget. So, we are trying to promote sustainable design but also what we call compatible components so that the devices can be repaired more easily and at lower costs.
What is the environmental impact of refurbishing a smartphone?
The first impact is on raw material consumption. To design, develop and produce a new smartphone, which weighs about 300 grams, about 60 kilograms of raw materials need to be extracted. We estimate that we can save between 40 and 50 kilos of raw materials by refurbishing a phone, depending on whether we need to change the screen, the battery and add accessories.
Then, refurbishing a device versus producing a new device also spares about 40 kilos of CO2 emissions.
What types of clients do you target for refurbished phones?
We're addressing the consumer segment but also the corporate segment and administration. For corporate and administration clients, we're changing the battery and putting in new accessories to ensure a great experience.
In France, a new law compels the administration to buy 20% of the devices refurbished, smartphones and PCs. I'm sure that there will be more countries at European level that will do the same.
I would say there is a real willingness from the state sector to do that for many reasons. Firstly, it is good for their budget because refurbished devices are cheaper, secondly, it is good for the environment, and thirdly, it is good for Europe's trade balance, because all these products are manufactured in Asia. We refurbish everything in Europe, so we create jobs and contribute to the European economy.
What about individual clients, what is the profile of those who buy refurbished phones?
The main consumer segment that is open to buying refurbished products is that of young people living in cities. They love brands, such as Apple and Samsung, they are more conscious about sustainability and protecting the environment, and also have less money for such purchases.
According to studies we have done in other European countries, price is the main motivator. Then, having a warranty is also a key element, and the third criterion is protecting the environment.
How much do you pay on average for used devices?
The consumers get back on average EUR 150 when reselling their device. This is attractive for both individual consumers and enterprises, which can do some savings. People are not aware most of the time that this service exists and they can use it to save some money.
Meanwhile, CEOs are used to buying new products and many are not aware that they also have this option of buying refurbished devices and save money while also doing good for the planet and meeting their higher CSR targets. Luckily, finance people are becoming more focused on these ESG targets and also push companies in this direction.
How big is the refurbished phone segment in Europe?
In the European countries where the refurbished segment is most developed, such as the UK and France, this represents about 15% of the market. Still, we believe there's a much higher potential here, considering that in the car industry, the share of second-hand cars or refurbished cars goes up to 80%.
Another reason why we see potential is because of the shortage of components that we see today there will be fewer discount products and aggressive pricing campaigns. So, people who are looking for less expensive alternatives will go for refurbished devices.
The consciousness of people, the pricing and the shortage of components, all will drive the demand for refurbished devices, and we're confident that this segment can reach very soon 30% of the market.
What about Romania?
In Romania, the market is at the very beginning, it's around 1% of the business. But thanks to big players like Orange that are starting to promote it, the awareness will grow. In the end, it's a matter of awareness and also confidence, ensuring that the people who are buying the products understand that they have been professionally refurbished and tested and that the devices come with a warranty. These things will make the market grow, and we expect a similar evolution to that in France, where this market segment went up from 1% to 10% in just two years.
Why did you choose Romania for expansion?
There are two main reasons why we chose Romania. First, we have a very good partner here that has been doing the refurbishment for several years and we are very pleased with their work. The second reason was that we met Gregoire and Fenix and we saw a very good match between the two companies so we decided to join forces instead of starting a new business ourselves.
What are your targets for the Romanian market?
I think we can take a good share of the market here because there are nearly no players in the refurbished segment. We hope that we can take 2-3% of the total smartphone business quite easily and fast.
We hope to grow fast in Romania and have more and more employees here. We are currently employing indirectly around 50 people for refurbishment here in Romania.
andrei@romania-insider.com
(Photo source: the company)
Normal