Real estate developer opens Dirty Harry's Irish Pub downtown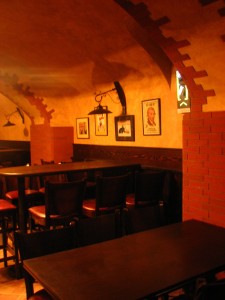 Real estate developer Europa Group has opened the Dirty Harry's Irish Pub food& bar pub in the old part of Bucharest, an area which has seen several new bars and stores opening in the last couple of months. This is a new business line for Europa group, which has been focusing on residential and hotel developments in Bucharest so far.
The Bucharest historical center is still undergoing renovations by the Bucharest City Hall but some of the streets in the area have already been revamped and welcomed new businesses. Ditry Harry's is located on Franceza street and cover 350 sqm , on three floors. The owners plan to attract business also from potentially cinema screenings, concerts and stand-up comedy, said Daniel Ticu, head of the food & bar division with Europa Group. The real estate developer plans to add other pubs and restaurants to its local portfolio in the future, according to Karolis Paliulis, deputy manager with Europa Group.
Europa Group works on several projects in Romania, among which City Center Residence, Dona Block, Briliant Condominium, Parcul Carol complex and Europa Royale Hotel.
Normal