Connecting the dots: Romanian pianist Raluca Știrbăț on fortunate musical finds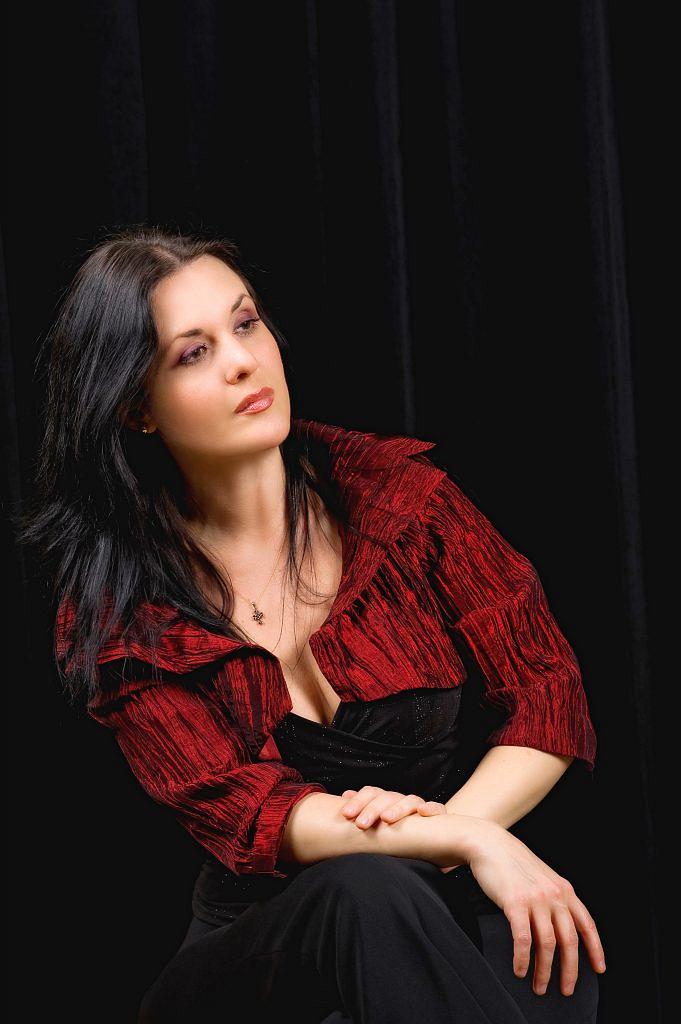 At the upcoming George Enescu Festival, the recital of Raluca Știrbăț comprises a piece of the Romanian composer that is not often heard in concerts. Below, the Romanian pianist, who recorded it in an album series on Enescu's piano work, shares the story of this work and of another fortunate discovery.
Your recital at the Enescu Festival includes a rarely-performed piece of the Romanian composer. What is its story?
It is the Sonatensatz in F sharp minor. In German, the term Sonatensatz means part of a sonata. This one was first mentioned in Noel Malcom's book George Enescu: His Life and Music. In the summer of 1912, when Enescu wrote it, he gave an interview to Herbert Peyser and played him the piece. Enescu called it "my most mature work to date." Later, it is no longer mentioned anywhere else. In 1993, starting from this clue in Malcom's book, the musicologist Clemansa Liliana Firca discovered the manuscript in the archive of the Enescu museum in Bucharest. She wrote at the time an analysis, initially published in Muzica Review, and later in a dedicated volume, Enescu. Relevanța secundarului (Enescu. The Relevance of the Secondary). After that, the piece was never performed again.
I recorded it in 2015, working with a copy of the original manuscript. I included it in my album series dedicated to Enescu's piano work (George Enescu. Complete Works for Piano Solo, Hänssler Classic).
Sonatensatz is the first version of the first part of the later Sonata Op. 24 No. 1, in F sharp minor for piano, which Enescu finished in 1924.
What is very important is that it was composed in a period when Enescu's composition style was undergoing transformations or, better said, certain language changes that were long preparing to emerge. It is a sort of a "missing link" between his youth and maturity periods.
It is a very romantic work, very poignant, of a pathos we will not see in Enescu's work from then on. Language and ethos wise, it is very much related to the Symphony No.2, which was composed during the same period, 1912-1915.
For piano players it is an extraordinary piece because of its great impact on the public. It is very difficult, very virtuoso, with moods that alternate between agony and ecstasy.
You initiated the project to save Enescu's house in Mihăileni. How did it start and what stage is it at?
I rediscovered the house in 2012. It was in an advanced degradation state, practically in pre-collapse. In 2012-2013 we started this campaign to raise awareness for, and this has been a tough fight, to include it on the patrimony list so it couldn't be destroyed. After being added on this list, in November 2013, we started raising funds from public donations, from private persons, sponsors and so on. The Pro Patrimonio Foundation and the Romanian Order of Architects joined, with an action coordinated by architect Șerban Sturdza and the Remember Enescu Foundation, with violinist Alexandru Tomescu.
At this point the house is almost finished, they are working on the final touches. Several pieces of old furniture were found and restored, and they will be brought to the house when the work is done. Our shared goal is to create there a cultural center, not a musical one exclusively, with summer courses and a summer academy. Our wish is that activities take place there as often as possible, if possible all the time. It would be a center that brings youth closer to music, to fine arts, crafts, especially the youth in the area, who do not enjoy access as easy as those in cities. Mihăileni used to be a very smart town, with an active cultural life, so we wish to revive these practices.
You were previously saying there are many aspects of Enescu's biography that are not enough known or have been presented in an altered manner before 1989. Could you give some examples?
Of course, what happened to Enescu's biography before 1989 happened to almost all the biographies of important Romanian cultural personalities. First of all, it was the aspect of his relationships with the post 1945 regime and the way Enescu refused to engage in politics, likewise to be used by any kind of propaganda, be it Communist or Nazi. We also have here the connection or the reason for which this house in Mihăileni, his maternal grandparents' house, was marginalized: because Enescu's family on his mother's side was a one of wealthy people, who gave important names of the Romanian culture. I'm thinking here of composer George Cosmovici, of the professor and rector of the Iasi University Leon Popovici, who was Enescu's uncle. This "unhealthy origins," so to say, of his mother's family, were silenced. These are just a few examples.
What would you recommend to someone looking to get to know Enescu's work better?
Of course, everybody knows the rhapsodies, which are, without a doubt, masterpieces of the genre. Not few musicologists, and I'm referring here to foreign ones, have said that these are maybe the most accomplished rhapsodies ever written at the age of 19- 20. They are extraordinarily inspired and have an absolutely brilliant orchestration. But, I think people have come to know them in the meantime.
To a music lover I would recommend to start with the composer's youth works, from when he was 20-30 years old. Thinking of his piano solo repertoire, I would choose the Suite No.2 Op. 10, the pieces of the Impromptu (Suite No. 3) Op. 18 to reach the sonatas. The chamber music of Enescu is, again, extraordinary; the strings quartets are masterpieces of the genre. The music for orchestra, the symphonies. The important things is to take things gradually, to take the time, because Enescu's music requires a lot of time, from both the performing musician and the public, and to discover it gradually.
What are you working on at the moment?
I am happy to let you know that, after a lengthy research, I have discovered in Vienna, in a private collection, a manuscript of Constantin Silvestri that had been lost. In the monographs and studies dedicated to Silvestri the respective sonata was considered nonexistent. We are talking about the Sonata for cello or bassoon and piano No. 1 Op. 22, written by Silvestri in July 1941. We need to say that the piece was especially written for and dedicated to the anniversary of Mihai Jora, who was turning 50. For the same occasion, Dinu Lipatti wrote the Sonatina for the Left Hand Op. 10. These works were performed for the first time in the Jora 50 anniversary concert on November 8, 1941 in Bucharest, at the Orfeu Hall, formerly Jean Feder. The first performance was in the bassoon and piano version, after which, at the end of February, another concert followed, where the cello and piano version was performed. After this, the score was lost.
I had the joy and luck to rediscover it in Vienna and we will present it in a special performance, in a concert organized together with the Romanian Cultural Institute in Vienna and the Austro-Romanian Society on November 10, at the Konzerthaus, in the Schubertsaal. This concert is meant to be a replica over the years, 77 years later, to that concert of November 1941. It so happens that it will take place on November 10. We did not plan on it, but this is how it turned out. We will perform works by Silvestri, Lipatti, Jora, Alban Berg, and Dmitri Shostakovich. I will be performing the sonata, together with Viennese cellist Rudolf Leopold. The lied part will be performed by the Staatsoper soprano Ileana Tonca.
Raluca Știrbăț CV Highlights
Raluca Știrbăț was born in Iaşi, and began taking piano lessons at the age of six. She debuted as a concert pianist with Haydn's Piano Concerto in D Major at the age of ten. After a year studying at the George Enescu Music Academy in Iaşi, she attended the University of Music in Vienna to study with Prof. Jürg von Vintschger, where she completed her M.A. in concert piano.
She performed on major concert stages around the world, including Vienna Konzerthaus, Vienna Musikverein, Stefaniensaal in Graz or Mozarteum Salzburg, and Salle Bozar in Brussels. She is the winner of several national and international competitions, such as the Sanremo Classico in Sanremo and Stefano Marizza in Italy, Virtuosi per musica di pianoforte in the Czech Republic, or the Golden Lyre in the Ciprian Porumbescu competition in Romania.
In 2015, Știrbăț released an album (3 CDs) with the Complete Piano Works for Solo Piano (Hänssler classic, 2015), which includes for the first time Enescu's works for piano in their entirety.
She received her doctorate with a dissertation on The Piano Works of George Enescu and is currently working on two books about the life and works of the Romanian composer.
She is also the founder and president of the International George Enescu Society in Vienna, and she authored, together with Prof. Larisa Schippel and Julia Richter, the German translation of the volume Capodopere enesciene by Pascal Bentoiu (George Enescu. Meisterwerke, Frank & Timme, Berlin, 2015).
Raluca Știrbăț will perform at the Enescu Festival on September 3. Further details here.
(Photo: Nicolae Alexa)
Normal