Queen Anne of Romania, the woman who stood besides King Michael I for 68 years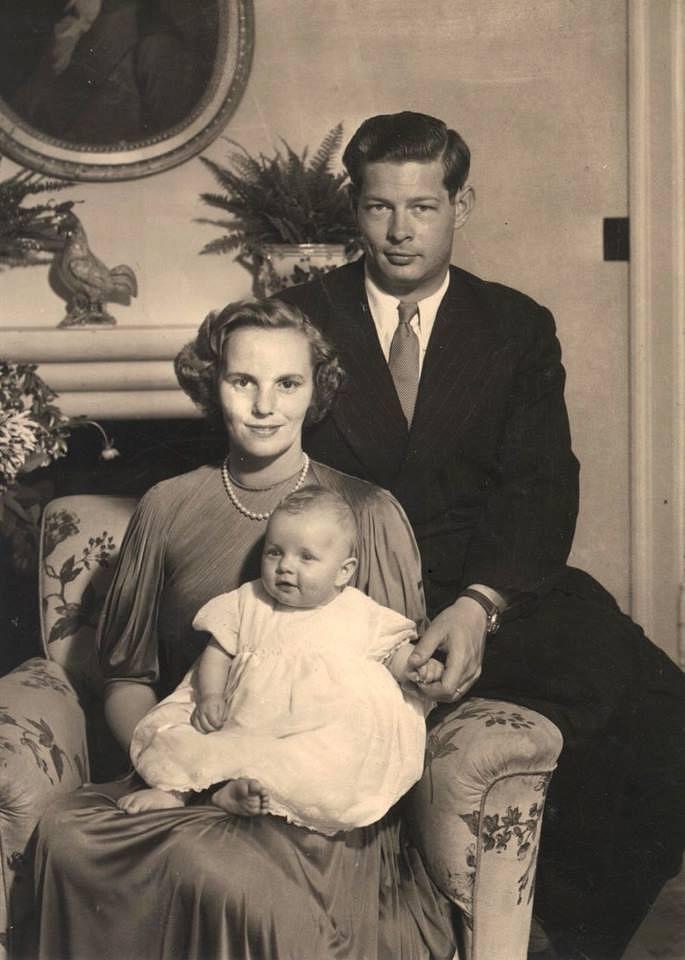 August 1, 2016 was a sad day for the Royal House of Romania and the Romanian people, as Queen Anne passed away aged 92. She was married 68 years to Romania's former King Michael I, staying beside him in his toughest moments of exile.
Princess Anne of Bourbon-Parma was born in Paris on September 18, 1923, the only daughter of Prince René of Bourbon-Parma and Princess Margaret of Denmark. She spent her childhood in France, together with her three brothers. However, after the German invasion of France, the Princess and her family went to Spain and then to New York.
Between 1939 and 1941 (16-18 years old), she attended a school of fine arts in New York while working at a Macy's department store to earn a living. In 1941 and 1942, Anne of Bourbon-Parma attended the Parson School of Art, where she learned about trade promotion. She managed to finish the 3-year courses in less than two years. While in New York, she also worked as a saleswoman at Bloomingdale's department store.
In 1943, she volunteered for military service in the French Army. She participated in military operations in Algeria, Morocco, Italy, Luxembourg, and Germany. Anne later reached the corporal rank and, when the war was over, she was advanced to the rank of lieutenant and received the French 'Croix de Guerre' for her wartime service.
Princess Anne met King Michael I of Romania in November 1947, when he was in London for the wedding of Princess Elizabeth and Philip Mountbatten. However, the King fell in love with her long before that moment, according to information posted on Familiaregala.ro. During the war, the cinemas in Romania were screening short news reports before the movies, most of them presenting information about the war. King Michael was in the cinema hall of the Royal Palace when he saw a war reportage from Morocco (1943) in which Princess Anne of Bourbon-Parma's image also appeared for a few seconds. The King asked the operator to cut film photographs and turn them into small photos, which he then kept in discretion.
Romania was a monarchy from 1881 until 1947 when King Michael was forced to abdicate. His marriage with Princess Anne took place on June 10, 1948, in Athens, Greece, when he was already in exile. They chose to face the hardships of the exile together, an exile that lasted five decades. But their love and marriage were longer than that, as they've stayed married for 68 years, being the longest royal couple in Romania's history.
The first stable home of the royal couple was a small house in the La Conversion suburb of Lausanne, Switzerland. On March 26, 1949, Queen Anne and King Michael had their first daughter: Crown Princess Margareta, named after the Queen's mother. They had four other daughters after that, namely Princess Elena, Irina Walker, Princess Sophie, and Princess Maria.
The royal couple lived in England between 1950 and 1956. Then, they moved to Versoix on Lake Leman, in Switzerland. The couple also lived in the US for a few years while King Michael worked as a broker at the New York Stock Exchange.
While in England, Queen Anne worked as a carpenter in a small workshop at home, so they wouldn't have to spend money on furniture. She also sold some of her pieces. When they moved to Switzerland and King Michael needed a space for his auto workshop, the queen built a wooden shed herself.
Queen Anne was a talented painter and two of her paintings are on display in the royal bedroom at the Elisabeta Palace in Bucharest. She also liked hunting and Jeeps, and had two such cars in her collection, both received as gifts from King Michael. However, she was never into cooking or fashion.
Queen Anne and King Michael visited Romania for three days in 1992; it was her first visit to the country. However, from 1993 to 1997, King Michael was refused entry to Romania. Thus, during these years, Queen Anne visited the country several times representing her husband. After 1997, the restrictions were removed and the Romanian Government put at their disposal the Elisabeta Palace. They were even able to recover some properties, including Savarsin and Peles Castles.
Fourteen European royal families were present Diamond Wedding Anniversary of the King and Queen, which was celebrated on June 10, 2008, in Romania. In October 2011, King Michael I gave a historic speech in front of the Romanian Parliament.
2016 marks 150 years since the establishment of the Royal House of Romania. On May 10 this year, thousands of people joined the Royal Family at the Peles Castle in Sinaia, for the King's Day celebration.
Irina Popescu, irina.popescu@romania-insider.com
(Photo source: Familia Regala a Romaniei on Facebook)
Normal