Queen Anne of Romania dies at hospital in Switzerland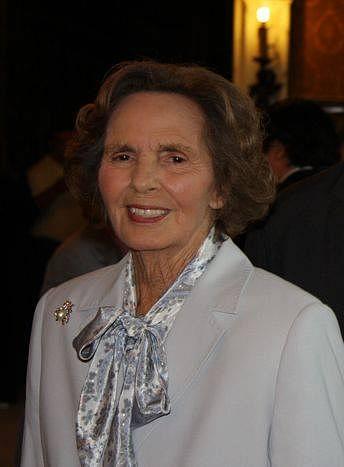 Queen Anne of Romania, the wife of King Michael I, died on Monday, August 1, at a hospital in Morges, Switzerland, according to a statement from the Royal House. She was 92 years old.
Queen Anne's body will be brought for one day at the Peles Castle in Sinaia mountain resort, and then will be moved to the Royal Palace in Bucharest. The Queen will be buried at Curtea de Arges, most probably on August 13, according to Royal House lawyer Adrian Vasiliu, reports local News.ro. The official program of the funerals is to be released on Tuesday.
The last Royal Funerals in Romania took place on July 24, 1938, when Queen Marie died. At the wish of His Royal Highness King Michael I, Queen Anne's funeral will respect the tradition. The Royal House announced great mourning for the first seven days after the funeral, and then 40 days of mourning.
Starting Tuesday, condolence books will be opened simultaneously at Peles Castle, the Royal Palace located on Calea Victoriei, and the Elisabeta Palace. They will be publicly available for 40 days from the date of death.
The Queen's death occurred amid King Michael I's precarious health condition. In early March this year, King Michael passed to his daughter, Princess Margareta, the responsibility to represent Romania's Royal House after he was diagnosed with cancer. He was operated at a clinic in Lausanne and was released from the hospital on March 15. However, despite his health condition, the King visited Queen Anne at the hospital every day of the last week.
Queen Anne was born on September 18, 1923. She was the daughter of Prince Rene of Bourbon-Parma and Princess Margaret of Denmark. She met King Michael I of Romania in November 1947, when he was in London for the wedding of Princess Elizabeth and Philip Mountbatten. The wedding ceremony took place on June 10, 1948, in Greece.
King Michael I and Queen Anne have five daughters, namely Crown Princess Margareta, Princess Elena, Irina Walker, Princess Sophie, and Princess Maria.
Romania was a monarchy from 1881 until 1947 when King Michael was forced to abdicate. He wasn't married to Queen Anne at that time.
Irina Popescu, irina.popescu@romania-insider.com
(Photo source: Familia Regala on Facebook)
Normal