Romania's ruling party wants to ban words used for politicians with legal problems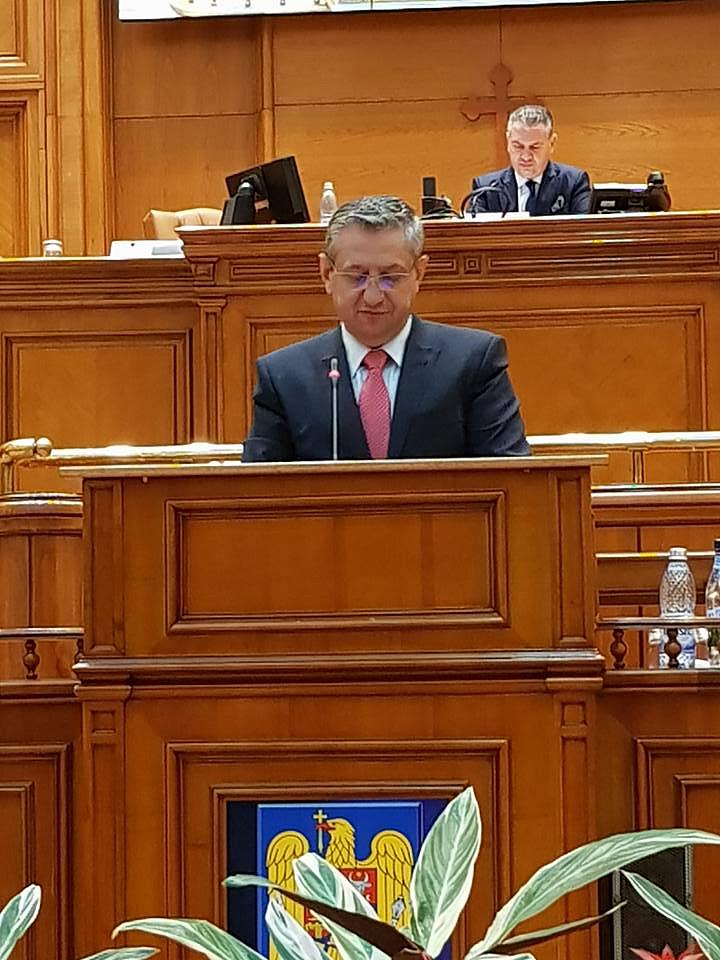 Several MPs representing the ruling Social Democratic Party (PSD) want to change the Criminal Code so as to include a sanction for public statements that include the words criminals ("penali") and imprisonable ("puscariabili"), reports local Adevarul.
Moreover, the MPs would also want some sort of compensations for those who are categorized this way, as they believe that the use of such words violates the presumption of innocence.
"Penali" is a word that has also been used by President Klaus Iohannis, and usually refers to people with criminal problems. "Puscariabili" refers to people that are liable to imprisonment.
PSD reacted after a statement made by President Iohannis last week. Before accepting the proposals for new ministers, the President said: "People with criminal problems don't belong in state positions. Nothing against individuals, but in politics the benefit of the doubt doesn't work as in court."
PSD deputy Ioan Dirzu (opening picture) reacted to the President's statement, saying that PSD should apply a European directive on the presumption of innocence.
"The statement of President Iohannis about criminals ("penali") and the press releases from certain prosecution offices violate the European law. The terms "penali" and imprisonable ("puscariabili") will have to disappear from the political discourse. The President's statement on the issue of people with criminal problems is an anti-European discourse and directly attacks the fundamental human rights," said Dirzu.
Serban Nicolae, the PSD senators' group leader, has also shown an interest for this topic. He said that this subject would be discussed in the next meeting of the Special Committee on Justice Legislation. This committee is led by former justice minister Florin Iordache, who promoted the controversial Emergency Ordinance 13 (OUG 13), which would have brought serious changes to the Criminal Code. The ordinance was adopted by the Government in late-January and repealed a few days later after massive street protests.
Romanian Senate president worried about some ambassadors' anticorruption "fetish"
Irina Marica, irina.marica@romania-insider.com
Normal