Protests in Romania reach their goal: Emergency ordinance on justice is officially terminated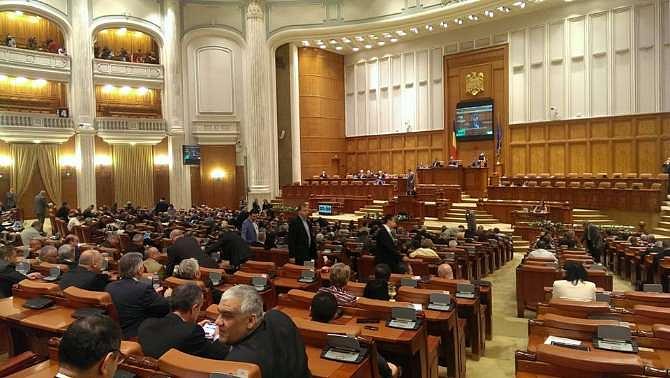 Romania's Chamber of Deputies voted on Tuesday, February 21, a law that rejected the Government's controversial emergency ordinance 13 (OUG 13) which aimed to change the Criminal Code and partly decriminalize some corruption offences. The deputies also voted the law that approved the Government's emergency ordinance 14, which repealed OUG 13.
After the Chamber's vote, the famous OUG 13 is officially terminated and the changes it was meant to bring to the Criminal Code will not enter into force.
This is an important victory for the Romanians who have been protesting in Bucharest's Victoriei Square and other cities all over Romania since Tuesday evening, January 31, when the Government adopted the emergency ordinance on justice.
The cabinet's decision to change the Criminal Code by emergency ordinance determined many negative reactions in Romania and abroad and the massive but peaceful protests that followed held the headlines in the international media for days. Dozens of international publications sent their reporters to Bucharest and covered the story.
The biggest protests took place in the days after the Government approved OUG 13, culminating in a massive protest in Bucharest's Victoriei Square, which brought together some 250,000 people. The image of those people lighting up the square in front of Romania's Government with the flashlights of their smartphones has gone viral on the Internet. Tens of thousands also protested in Cluj-Napoca, Timisoara, Sibiu, Iasi, Brasov, Constanta, and other cities, and hundreds gathered in foreign capitals as a sign of solidarity.
On Sunday, February 5, the Government adopted emergency ordinance 14 which repealed OUG 13. However, people continued their protests in Bucharest and elsewhere, fearing that the Parliament would vote against ordinance 14 and for ordinance 13, and thus reactivate the changes to the Criminal Code.
Some of those who continued the protests have also been asking for the Government's resignation saying that the cabinet led by Sorin Grindeanu can no longer be trusted. However, Grindeanu said he wouldn't resign and his cabinet still has a wide support in the Parliament, from the PSD-ALDE majority.
Justice minister Florin Iordache, who promoted the controversial ordinance, was the only member of the Government who took the responsibility for OUG 13 and resigned. A new justice minister should be appointed this week.
editor@romania-insider.com
Normal