Taxi companies' anti-Uber protest almost blocks traffic in downtown Bucharest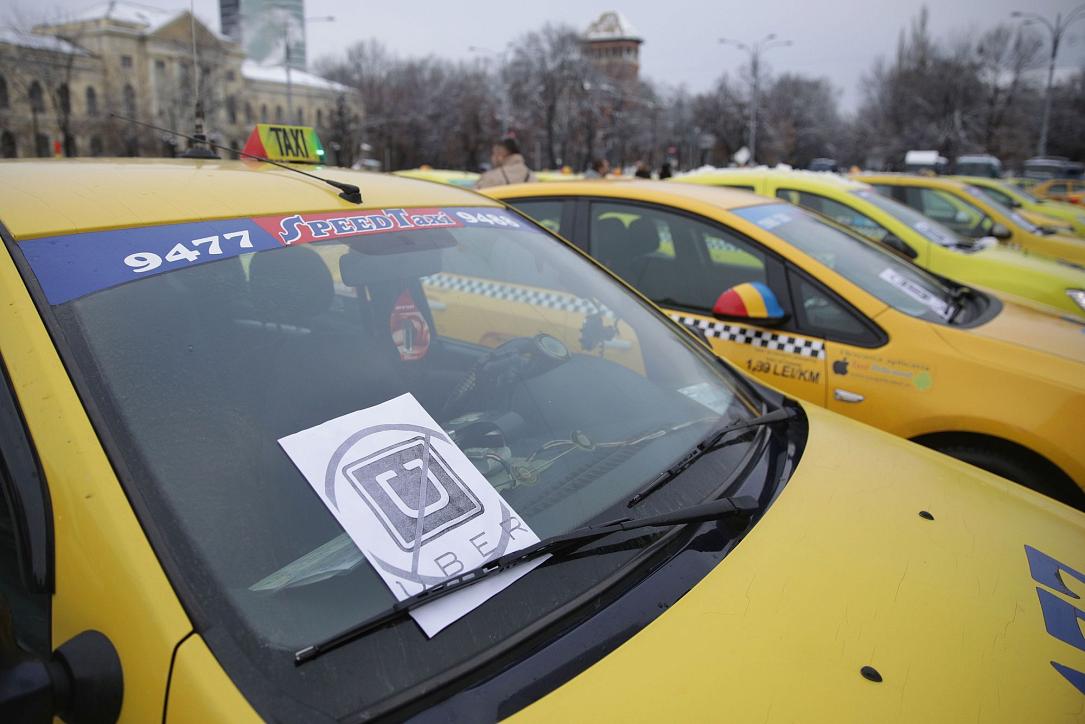 Taxis in Bucharest decided to organize yet another protest in front of the Government building in Victoriei Square on Wednesday, February 13, against "illegalities" practiced by Uber and other similar platforms. This also brought several traffic restrictions in the area, almost blocking Victoriei Square, a very busy area of the capital.
The Confederation of Authorized Operators and Carriers in Romania (COTAR) the organizer of the protest, initially announced that 2000 taxis would be parked in front of the Government building. Union leaders cited by local Hotnews.ro said that more than 800 taxi drivers were present in Victoriei Square on Monday morning. The protest is scheduled to end at 15:00.
COTAR complains about the Government's lack of response to the requirements of legally licensed transporters. COTAR head Vasile Stefanescu said that there are over 100,000 people working without authorization in Romania and "Uber, Taxi Fy, Bla Bla Car and Clever Go operate without any problems, they take orders, collect money, defying the transportation and taxi law."
The transporters said that if the government fails to solve their claims, they would organize a bigger protest on February 27-28, when the traffic in Bucharest will be blocked by the buses, minibuses and taxis coming to protest in the capital from all over the country.
Similar protests were scheduled to take place in other cities in Romania on Wednesday, including big cities such as Arad, Timisoara, Iasi, Bacau, and Targu Mures.
(Photo source: Inquam Photos/Octav Ganea)
-->
Read next
Around 300 taxi drivers protested in Bucharest against ridesharing transport services on the evening of January 21, News...

Normal

-->