Positive Romania - Gustavo Navarro, CRH: The quality of Made in RO products should be strongly promoted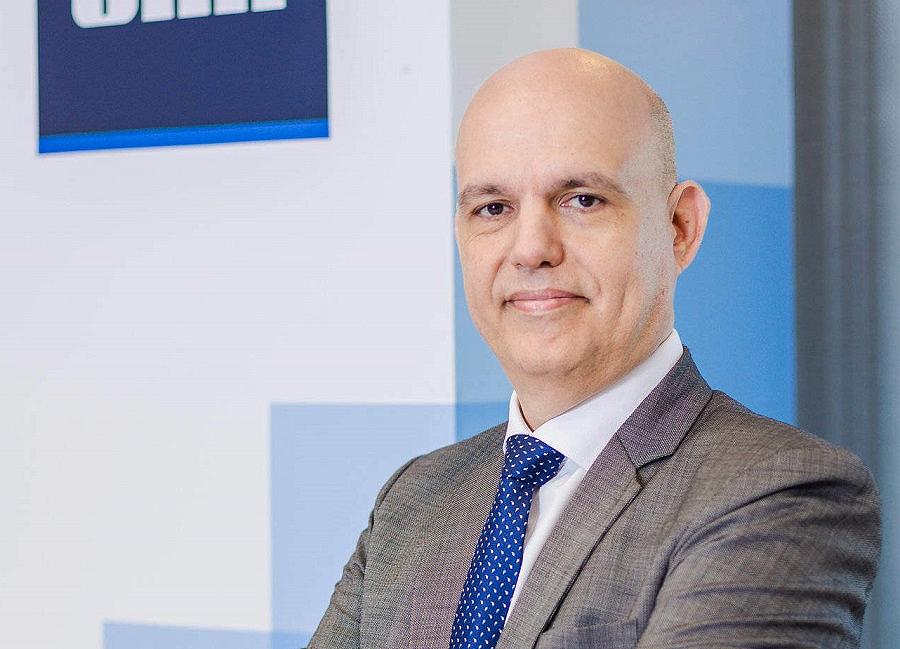 As Romania celebrates 100 years since its unification this year, Romania-Insider.com aims to put the spotlight on the positive things that make the country a great place to live and work in, and visit. We have asked business leaders to share their thoughts on Romania and we started with the members of the jury of the Romania Insider Awards.
Gustavo Navarro, Managing Director of cement producer CRH Romania, an Argentinian living in Romania for over two years, brings an expat's perspective on Romania and its people.
 

Q: Romania celebrates its 100-year anniversary this year, an important moment in the country's existence. Please mention and detail three positive things that you think define Romania today.

First of all, Romania is a beautiful country. I have seen here so many beautiful places from the Danube Delta to the mountains and back to the Black Sea. You have here a lot of places where you can still see the old habits, traditions well kept by communities especially in the villages. This is something rare especially in the modern world we live in. I love to spend holidays in a remote village somewhere in the North and observe the traditions come back to life. It is magnificent and unique. By not forgetting the traditions people still have a strong connection with the history and heritage of this country.

And one other thing that I admire is the humor. People know how to laugh even when facing difficulties. Romanian know how to make fun of a difficult situation and humor helps a lot.

Q: Please mention and detail three things about Romania or things that you consider would need improvement so that the country reaches its potential.

I believe it is important for Romanian to acknowledge all these reaches I have mentioned, believe in their mesmeric power and start attracting more tourists.

You have a lot of land here that offers the possibility of great agrarian advantages. And to all of these if we add a strong infrastructure, then a full potential of this country can be reached. There are a lot of EU funds that can be accessed and help Romania grow.

Q: Based on your experience as a company CEO in Romania, please mention three things that you think Romanians are really good at.

Romanians are smart and hardworking people. I have seen in Romania great talent, dedicated and engaged colleagues. Finding here people who can speak several languages, people with a high level of understanding of the industry and a loyal team was the most amazing thing for me. I was fascinated by the team I found here and thus at ease that things will evolve rapidly and professionally.

We must not forget the younger generation now in focus for every employer, all the people with entrepreneurial talent and drive I see every day around me is amazing.   

Q: What are three things about Romania or Romanians that you think are under rated and how could they be promoted better?

Perhaps it will sound strange coming from a foreign CEO, but I believe that the quality of Made in Romania products should be strongly promoted. In our company as well, I see the dedication and care when producing something Romanian, and I believe that in every industry we will find at least one Romanian product that deserve our admiration. Made in Romania is no longer a bad thing, is should be a very positive aspect of this country and much more promoted.

Q: A milestone anniversary such as this one is a good opportunity to make plans for the future. What do you think are the main three things on which Romania should base its development strategy for the next 50 or 100 years?

Existing talent and attracting back Romanian talent who left the country in the past I think is essential. Support for young entrepreneurs is also important. I believe that a strong young generation is one of the main assets for a strong country.   

Q: Please mention your three favorite places or experiences in Romania.

This is a difficult one. My favorite place is by far my Company, where I can enjoy working with extremely competent and fun colleagues. Being an urbanite myself I like Bucharest city life very much. Last but not least, one of my best experiences has been a road trip with my daughter through Transfagarsan and Trasalpina. Unforgettable!

More articles in this series:

Positive Romania – Aurelia Luca, Skanska: One thing Romanians are best at is humor

-->

Normal

-->