Update: Pope Francis to pay visit to Bucharest in May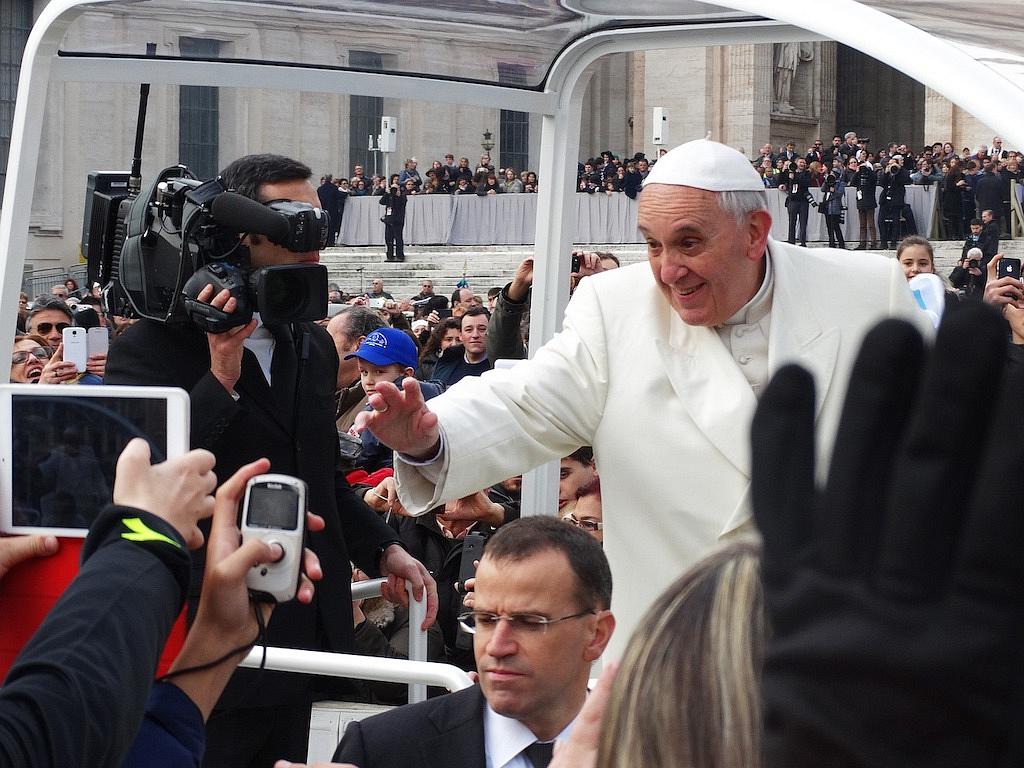 Pope Francis will pay a three-day visit to Romania starting May 31 at the invitation of the President of Romania, Klaus Iohannis, and the Catholic Church, Q Magazine wrote, quoting unofficial presidential sources.
The official invitation was made by President Klaus Iohannis in March 2017.
The Sovereign Pontiff and Klaus Iohannis will officially meet at the Cotroceni Palace. Later, the Pope will go to the Patriarchal Palace where he will have a meeting with the Patriarch of the Romanian Orthodox Church, Daniel, and the Holy Synod. Subsequently, the two church heads will have a common prayer at the People's Cathedral, the moment being open to the public.
The Pope will then go to St. Joseph's Catholic Cathedral where he will hold a Catholic service. Digi24.ro informed that Pope Francis will also visit the city of Iasi during his three-day stay in the country.
Update: The Romanian Presidency confirmed on Friday, January 11, the visit of Pope Francis in Romania. In a press release, the Presidency said: "At the invitation of the President of Romania, the state authorities and the Catholic Church in Romania, His Holiness Pope Francis will undertake an Apostolic Visit to our country between May 31 and June 2, 2019. On this occasion, His Holiness will visit the cities of Bucharest, Iasi and Blaj, and the Marian Sanctuary from Sumuleu Ciuc." It also said that the official program will be made public at a later date.
The last visit of a Pope to Romania was that of Pope John Paul II in 1999.
PM says Pope Francis will visit Romania
(photo source: Pixabay.com)
Normal