Romanian Parliament meets in special joint sitting to commemorate King Michael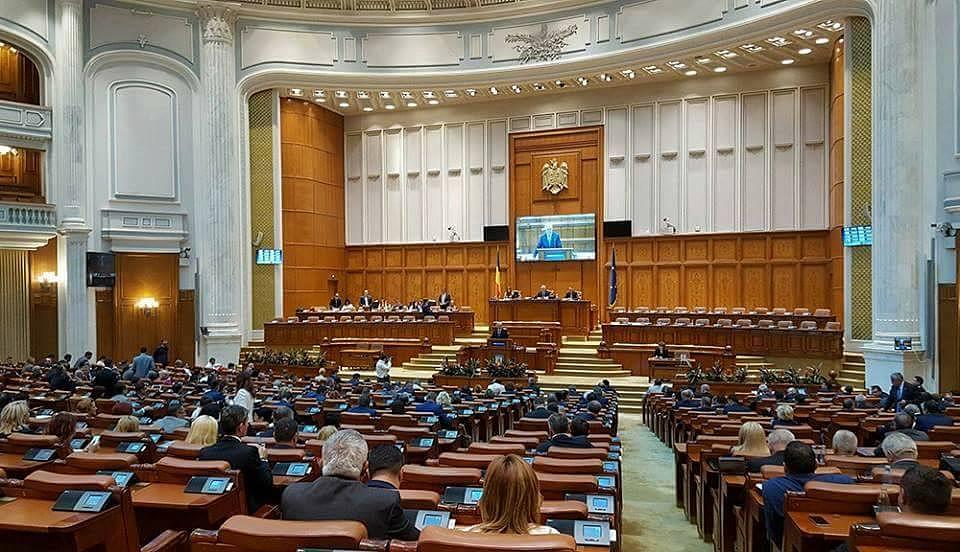 The two chambers of the Romanian Parliament, namely the Senate and the Chamber of Deputies, met in a special joint sitting on Monday, December 11, to commemorate late King Michael I. The king died on December 5, and will be buried in Romania this week.
President Klaus Ioahnnis, Crown Princess Margareta and Patriarch Daniel attended the parliamentary session, which started at 15:00.
Prime Minister Mihai Tudose and the ministers in his cabinet, as well as MPs and ministers from the Republic of Moldova also participated in the parliamentary meeting.
During his speech, President Iohannis said that, during his exile, "the king symbolized the hope of a reborned and free Romania, to which the Romanians did not cease to aspire."
"Although he reigned more than 70 years ago, his principles do not belong to the past, but on the contrary, they are more current than ever. Michael I was a constitutional monarch who defended the rule of law, individual rights and freedoms, who has fought for solid institutions and for the rules to be sustainable, assumed and respected," the President said.
He also added that "it is our duty to defend the legacy of King Michael I," and that we must "ensure a Romania that is stable and respected in the world, prosperous and strong, with a solid rule of law, in which the aspiration for Romanians' freedom and prosperity is fulfilled, and where no one is above the law."
King Michael, Romania's last sovereign, died last week at his private residence in Switzerland, after a long suffering. His body will be brought to the Peles Castle in Sinaia, Romania, on December 13, and then moved to the former Royal Palace in Bucharest. On Saturday, December 16, the Royal Train will carry the king's casket to Curtea de Arges, where he will be buried next to his wife, Queen Anne, who died in August last year. Prince Charles of Britain will attend the funeral in Romania.
The Government declared three days of national mourning in the king's memory, namely December 14, 15, and 16.
Romania's King Michael, Queen Elizabeth's cousin, had blood ties to major European Royal Houses
Irina Marica, irina.marica@romania-insider.com
Normal