(P) "You can save up to 60% when buying software", says the CEO of Software Deals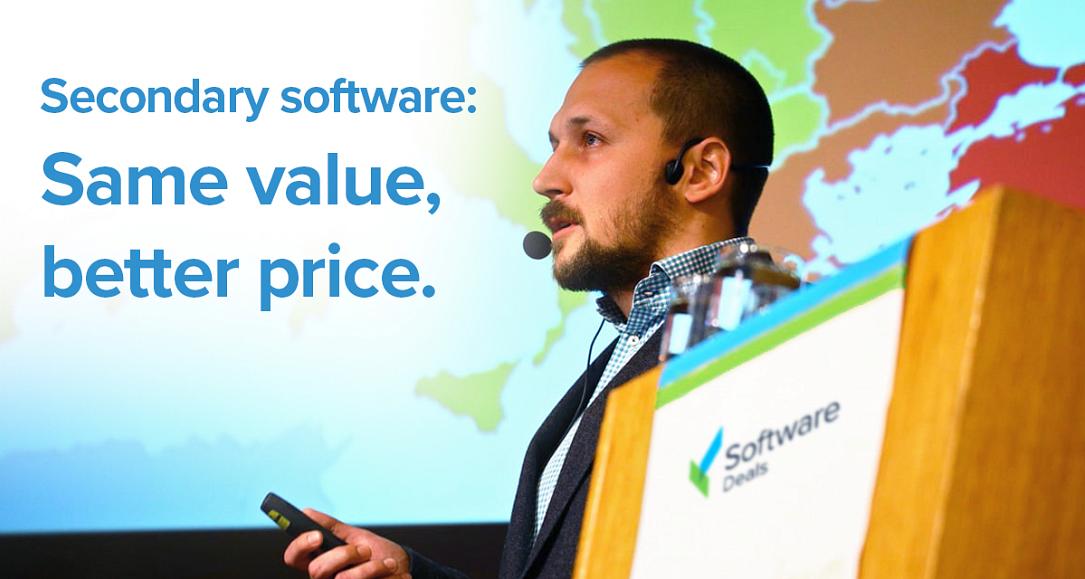 Software Deals is a company that sells both new and secondary software and has been on the market for 10 years now. It operates on 10 European markets and entered the Romanian one 2 years ago. The market share grew tremendously quickly, so let's ask the CEO of the company, what was the key to success.
An interview with Jakub Šulák, the CEO of Software Deals
Q: First of all, can you please explain what exactly is secondary software and why do you think the company became successful in Romania?
Simply put, secondary software stands for licenses that aren't needed by their owners anymore. They usually come from companies that went out of business or just want to switch to some other software, so their current licenses become redundant. A big advantage of secondary software is the fact, that it doesn't lose quality over time. It's not like when you buy a used car that needs repairs, software licenses remain the same no matter if they were used before or not.
As for the second question – I think we've succeeded because we have very good prices that are significantly lower than when you buy a completely new software. Also, we have a deep knowledge of what we do and we are able to help the customers even with more complicated problems. Plus, we provide many guarantees to our customers, so they know that everything they buy is always 100% legal.
Q: Which customers buy the most software products from your company?
Most of our products are bought by small and medium sized businesses. Some of our clients are bigger – like banks and corporations for example. They are interested in how much they can save when buying software from us. We offer very attractive quantity discounts and project prices, that can save companies a very significant amount of costs, so that raises their interest.
Our software is also bought by consumers, who are looking for software they would like to use at home, or at school, as the prices are considerably lower than the regular market prices.
Q: You mentioned legality earlier. Is selling 'used' software truly legal?
Yes, it is. We actually get the question about the legality of our products quite a lot. But the law is clear in this case. The judgment of the European Court of Justice in the UsedSoft GmbH v Oracle International Corp. case from 2012 says, that an author of software cannot oppose the resale of his 'used' licenses and that the exclusive right of distribution of a copy of a computer program is exhausted on its first sale. This judgment was very important because it created a legal framework for the whole European Union, which is applied in all member states (including Romania). What's also important to know is, that the license must come from the European Union, if it comes from other countries, you can't legally resell it.
Q: What's the situation on the market and how do you differ from your competition?
The situation on the market looks like this – when we expand our business to a new country, we are usually one of the first companies that sell secondary software there. That can be a big advantage, but it also comes in hand with educating the market about used licenses, as many people have never heard about this concept before.
The foundations of Software Deals are built on a strict 100% product legality policy and we provide more legal guarantees to our customers than our competitors. We also strive to purify the market from illegal licenses that are quite common, unfortunately. The most frequent legal problems are a bit different for each type of license.
The OEM licenses, that you can find on auction portals for an unbelievably low price, usually come from the US, or China and shouldn't be sold at all. Retail licenses are often times obtained from MSDN accounts, that are meant only for developers or for academic purposes – again selling these licenses is illegal. The volume licenses get abused because they allow higher amount of activations. But if you bought 100 licenses, you can only activate the product on 100 devices. Some uneducated resellers ignore that and actually sell more licenses than they obtained, which is against the law.
Q: Would you recommend buying secondary software even though there can be risks (like fake sellers) involved?
Yes, I definitely would. The buyers just need to be very careful who are they buying the software from. They should always check the company's address, customer reviews and read at least basic information about used software. Then everything should be fine.
Check our website for even more information about secondary software.
(p) - this article is an advertorial.
Normal