Four old cars from King Michael's collection will go on display at Savarsin Castle in Romania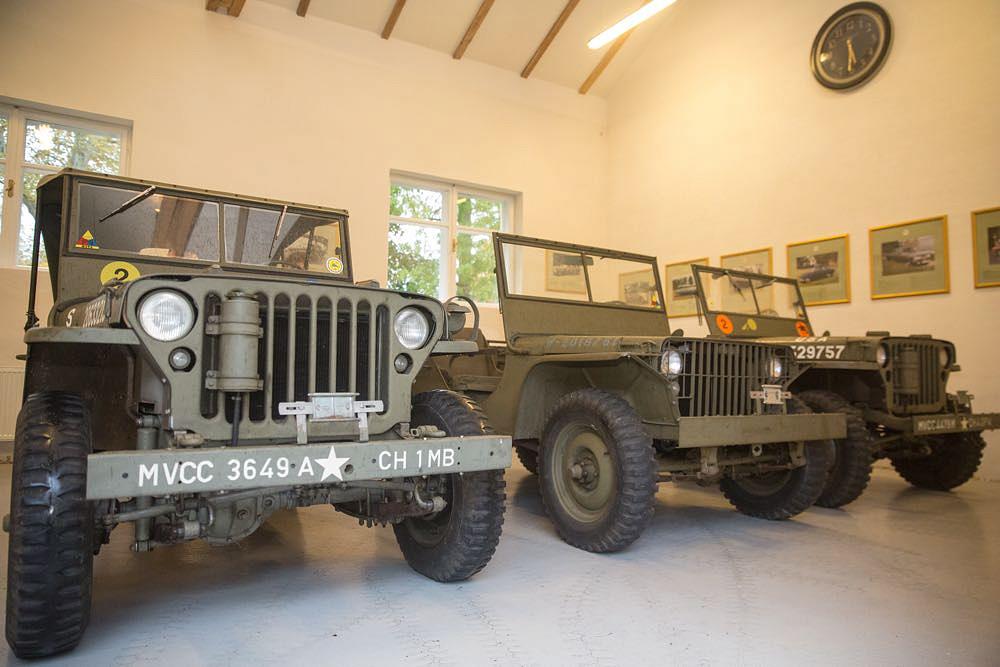 Four military vehicles from the World War II period, from the collection of Romania's King Michael, were brought back to Romania from Switzerland.
They will go on display at the Royal Car Museum in the Royal Village of the Savarsin Domain. Visitors will be able to see them starting May 2018, according to Romaniaregala.ro.
King Michael received one of the four historic Jeep cars at the end of 1944, as a gift from the US Army. The vehicle is a Jeep Ford GPW model.
The second Jeep is a Willis military vehicle and was built in 1944. It's General Patton's famous Jeep. He offered it to the Grand Duke of Luxembourg at the end of the war, who in turn gave it to his cousin, Queen Anne, in 1969.
The other two cars, namely the Ford GP Jeep and the Bantam BRC 40 Jeep, were made in 1941. King Michael purchased them in an advanced state of decay in 1977, from the US.
Besides the four Jeeps in his personal collection, King Michael fully refurbished five other such cars during the decades spent in exile.
The visitors will also have the chance to see the place where King Michael was working on his cars, in the original building in which this auto workshop operated in the 1940s. The space will be equipped with all the pieces, tools, mechanisms and technical books his Majesty bought and used for 70 years in his exile homes. The auto workshop will be arranged in the first months of next year.
King Michael, Romania's last monarch, celebrated his 96th birthday on October 25. Unfortunately, the news about his health is not so good. TRH Crown Princess Margareta and Prince Radu returned to Switzerland, to the private residence of His Majesty, on Sunday, October 5, as his Majesty's "general state of health has worsened considerably, with a significant decline in his physical strength," the Romanian Royal family announced.
"This week, the Royal Family will have a series of meetings with His Majesty's doctors, in order to discuss the King's current medical treatment and obtain their advice in the present circumstances."
King Michael withdrew from public life in 2016 after being diagnosed with cancer. He passed the responsibility of representing the Romanian Royal House on to Princess Margareta. The 96-year-old monarch has a private residence in Switzerland, which he shared with his wife, Anne of Bourbon-Parma, until she passed away in 2016.
Irina Marica, irina.marica@romania-insider.com
(photo source: Romaniaregala.ro; photo by Cristian Coposesc)
Normal