Museum of Senses in Bucharest challenges visitors to novel experiences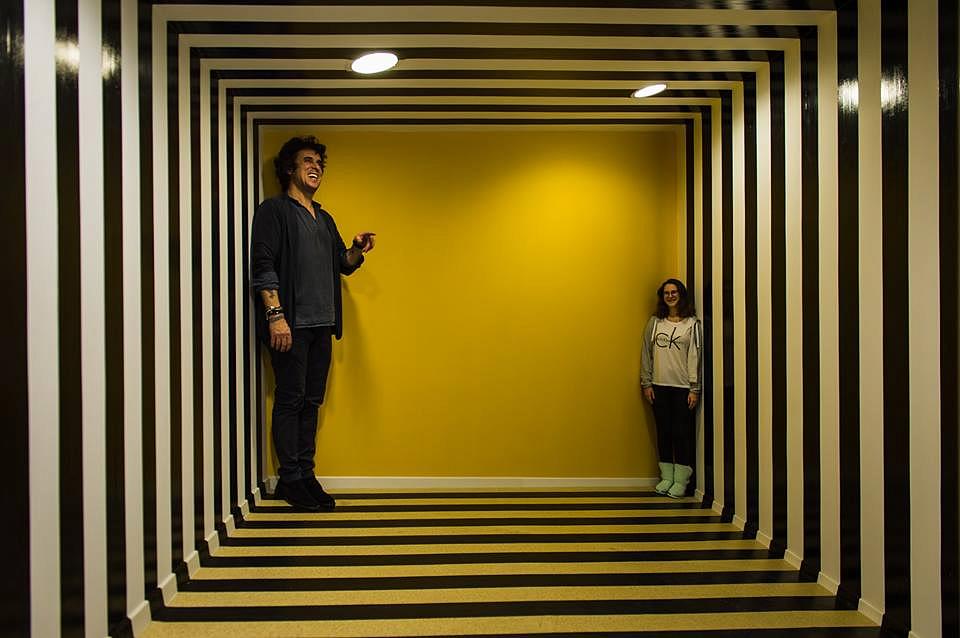 The Museum of Senses welcomes visitors to a host of experiences designed to test their perception in a fun way.
The sight, hearing, smell, taste and touch are stimulated and questioned through optical illusions, gravitation, interaction with various forms and shapes, color and light.
Visitors are invited to a walk through a dark tunnel where they experience an area where the water flows upwards, cross a busy city street to enter into a park with mind-blowing optical illusions, experience an adrenaline rush and dizziness by walking through a Vortex tunnel, or spend some time in an inclined room or an infinity mirror room.
The museum has 13 rooms and offers over 40 different exhibits, such as "Head on a platter", the "Changing faces hedge", or the "Bed of Nails". It also has an entertainment area, where visitors of all ages can play and learn with various toys and teasers designed to develop their skills.
Over 130,000 people visited the museum in 2018.
The museum is located inside the AFI Cotroceni mall. Tickets can be purchased at iabilet.ro.
(Photos: Museum of Senses Facebook Page)
Normal