Landmark Romanian mountain monument gets EUR 4 mln for refurbishment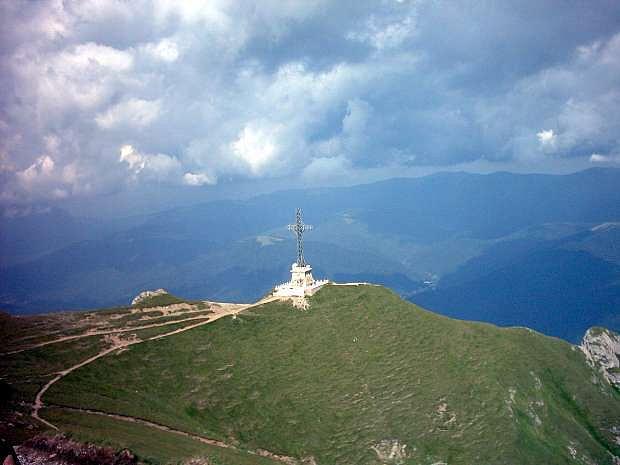 The Caraiman Cross, one of the country's landmark mountain monuments located in the Bucegi Mountains of the Southern Carpathians, will be refurbished with RON 19 million (EUR 4.2 million).
The National Defense Ministry will put up RON 3 million (EUR 750,000) of the sum, while the remaining EUR 16 million (EUR 3.5 million) will come from EU funds.
The Defense Ministry's contribution is the first one the ministry makes in accessing the EU funds available in the 2014-2020 programming period.
The refurbishment works are set to begin next spring.
At the signing of the financing agreement for the Caraiman Cross refurbishment, Rovana Plumb, the delegated minister for EU Funds, asked all public institutions and authorities to submit projects for the refurbishment of monuments that are part of the national patrimony, starting July 27. Non-refundable EU funds worth EUR 60 million are available for them.
The almost 40-meter tall cross was erected between 1926 and 1928 in the memory of the heroes who died in World War I. It was an initiative of Queen Marie and of King Ferdinand of Romania.
The cross is made of steel, placed on an 8-meter tall cement base, and is unique in Europe, not just because of its dimensions, but also for the altitude where it is located. The cross can be seen at night, as it is lit by 120 light bulbs, powered by an energy generator located within the cement base.
editor@romania-insider.com
Normal