Maritime expedition CircumEuropa sets out across Europe to promote Timișoara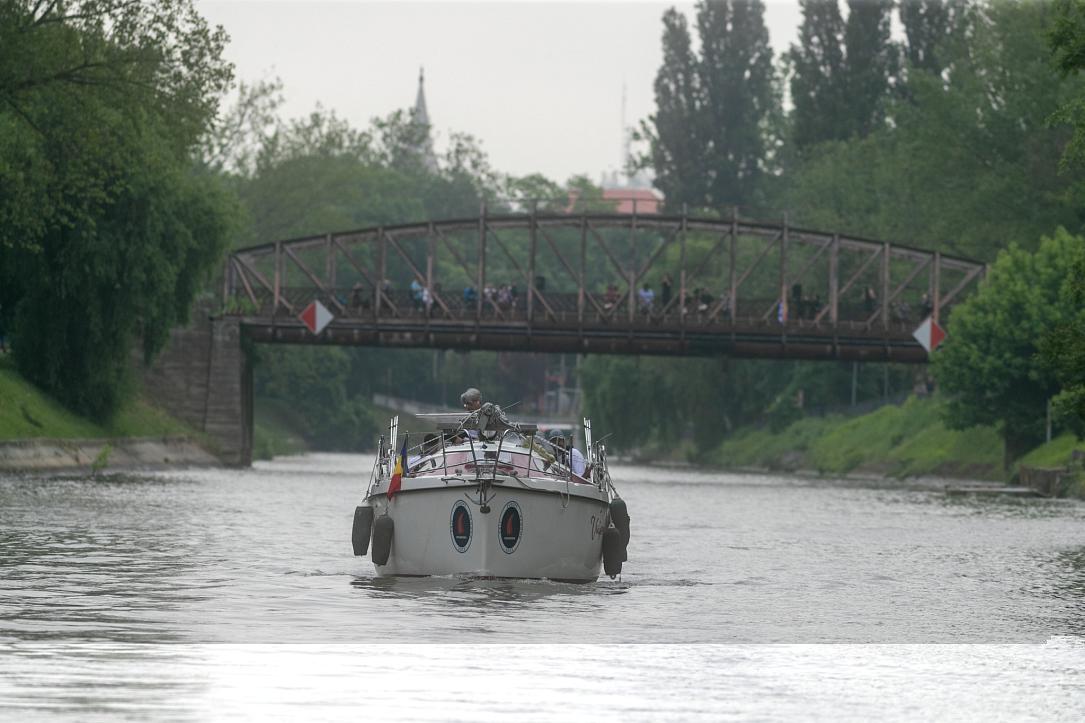 Timișoara, one of the holders of the European Capital of Culture this year, is being promoted across Europe through a river-maritime expedition that started not long ago on the Bega River, in front of Timișoara's Metropolitan Cathedral.
The expedition will export Timișoara culture to several cities until the end of the year, according to G4Media. The first stop of the vessel Vulpea, carrying the expedition over the initial phase, was in Otelec Port. The ship then headed towards the Romanian-Serbian border, marking the resumption of international navigation on the Bega River after almost 70 years. The expedition includes four people, including a biologist.
"We're excited, and we are glad that after 15 years, our dream is finally coming true, and we can demonstrate that we have a navigable canal that can be put to good use. It is a forgotten gem of the city of Timișoara. We will promote the city of Timișoara, and the fact that Timișoara is accessible by water. We will promote Timișoara's artists in Europe, but we will also try to learn about the waters we will traverse," says the expedition coordinator, Cristian Ilea, director of photography at TVR Timișoara and president of Wild Watch Romania, an environmental NGO.
The vessel will go all the way to the Black Sea, and then the crew will board the sailboat Gaia for a journey across the seas and the Atlantic Ocean. The first cultural events are scheduled on the Bosphorus in Turkey, where Petre Ionuțescu will give a live performance from the boat. In Greece, at Elefsina, another European Capital of Culture this year, the first performance of the Timișul Ensemble will take place. Another performance will take place in Patras.
"From the border, we will continue from the Bega River to the Danube-Tisa-Danube Canal, descend to Baziaș, reach the Danube, and from there, towards the Black Sea, we are not yet sure if we will go through Sulina or the Danube-Black Sea Canal. Due to the war, we might have to bypass the Delta. Later on, from the Black Sea, we will board Gaia, which is a boat specially built for oceans and seas. We will cross the Black Sea, the Sea of Marmara, the Mediterranean, the Atlantic Ocean, the North Sea, and then return to Amsterdam through rivers," adds Cristian Ilea.
CircumEuropa is scheduled to return home on December 6.
(Photo source: CircumEuropa on FB)
Normal