Romania's Magurele laser achieves highest power in the world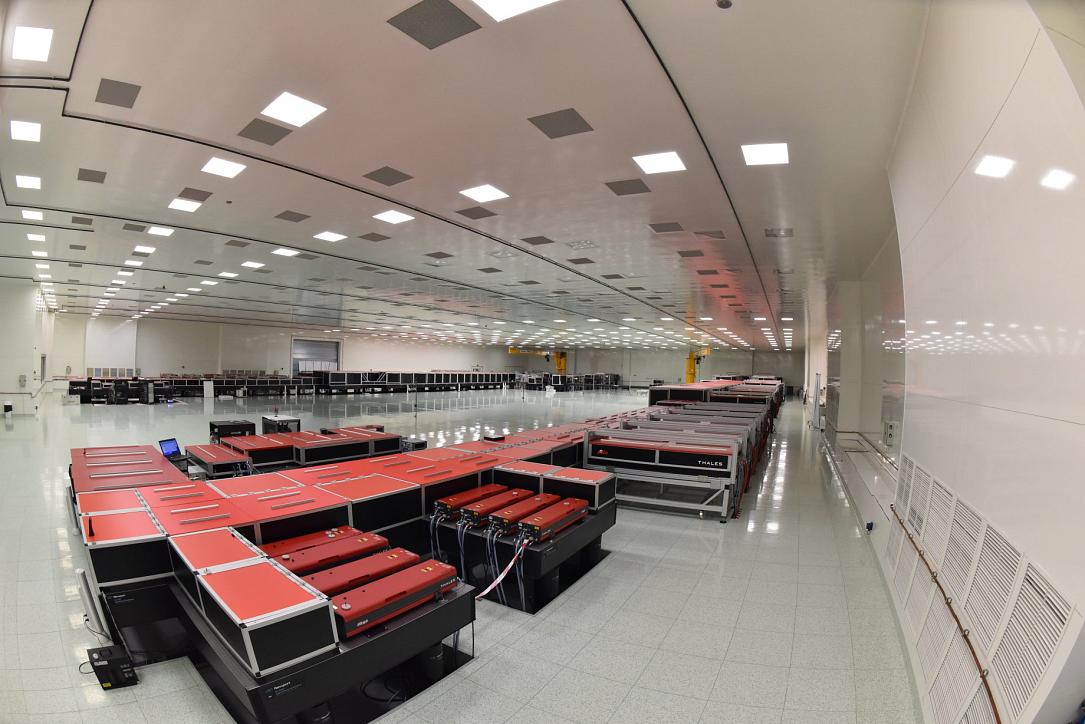 The high-power laser installed at Magurele, near Romania's capital, achieved a power of 10 petawatts (PW), this being the highest power in the world and the power for which it was built, the Romanian government announced.
"World premiere in the high power laser system (HPLS) project of the Extreme Light Infrastructure - Nuclear Physics Center, on March 7, when it has achieved the power of 10 petawatts," reads the government's press release.
Meanwhile, Nicolae Zamfir, the director of the Magurele laser project, said that last week's tests represent "a 10-year dream come true."
"I had the privilege to lead a team of young researchers, young lawyers, economists, who with toughness and ambition wanted to prove that Romania can do it. And today is the confirmation of this," Zamfir said, according to local Edupedu.ro.
He added that "last week's test results confirm the achievement of this power (e.n. 10 petawatts). The experiments represent both fundamental research and also ideas to generate useful technologies in the near future, especially in the biomedical field."
Meanwhile, Ioan Dancus, the director of the project's Laser Department, explained what achieving this power means: "We can compare it to a usual laser pointer that produces a power of about 1 milliwatt. We should use 10 trillion laser pointers to equal the power of the Magurele laser."
The high-power laser system at Magurele was installed by French group Thales, in a project worth EUR 60 million.
The construction of the Magurele laser, which has been financed with EU funds, started in September 2016. The laser project is one of the three pillars of the pan-European project ELI, which will become the world's most advanced global structure destined to studies related to photon radiation with extreme characteristics. The other two centers, namely ELI-Beamlines and ELI-ALPS, will be built in the Czech Republic and Hungary.
newsroom@romania-insider.com
(Photo source: Eli-np.ro)
Normal