Longest via ferrata route in Romania opens in Neamt county after EUR 20,000 investment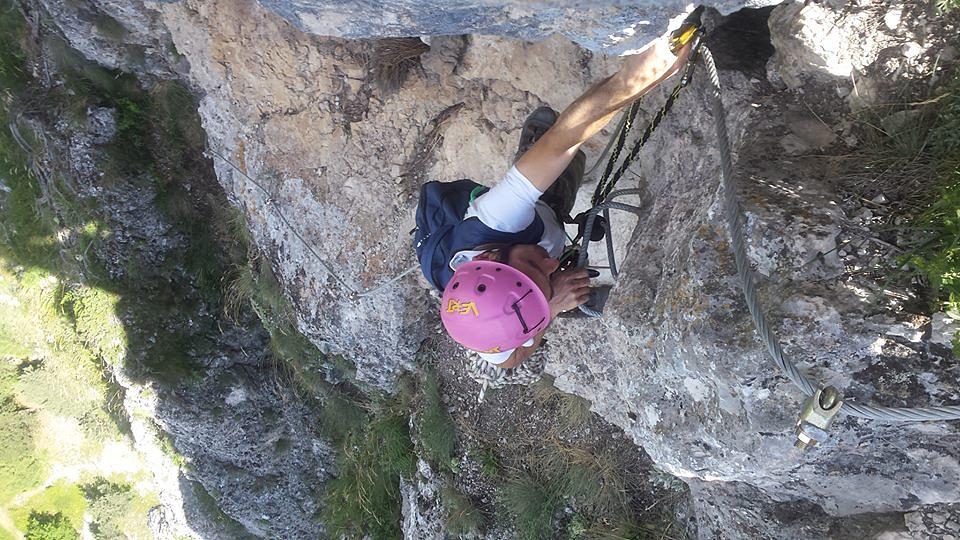 The longest via ferrata route in Romania opened at the end of last week in Bicaz Chei commune in Neamt county, in the Cheile Sugaului-Munticelu Nature Reserve, after a total investment of some EUR 20,000.
Via Ferrata Astragalus, the new route inaugurated by Romanian mountain climber Constantin Lacatusu, offers a unique mix between rock climbing and alpine hiking, accessible to the general public. The term "via ferrata" means "iron path" in Italian.
"The route is the first project of its kind in Romania, made according to Western standards, following the model of Austria and Germany," reads a press release cited by local Agerpres.
The route has a total length of 600 m, including a total section of about 400 m with a low level of difficulty, and a total section of about 200 m of average difficulty. The rock wall has a height of about 170 m, with the starting point being at a height of 730 m, and the arriving point at 900 m.
"The difference between a via ferrata route and an adventure park is that here we are in the middle of wild nature. And not anywhere, but in a spectacular area - the Cheile Sugaului-Munticelu Nature Reserve a NATURA 2000 site," said Constantin Lacatusu, the project's initiator.
Those interested in trying this route have to use a mandatory equipment that can be rented on site, and appropriate footwear adapted to weather conditions. The via ferrata route doesn't require a special physical condition.
The route will be open all year round, except in winter. Those who will rent the special climbing equipment will have to pay around RON 10 to try the new activity.
The route is located 18 km from the cement factory in Tasca, on the road to Rosu Lake. The entrance is from DN 12C, which connects Transylvania to Moldova.
Irina Marica, irina.marica@romania-insider.com
(Photo source: Via Ferrata Astragalus on Facebook)
Normal