Life in the Romanian countryside: Travel options when working remotely in a country with poor transport infrastructure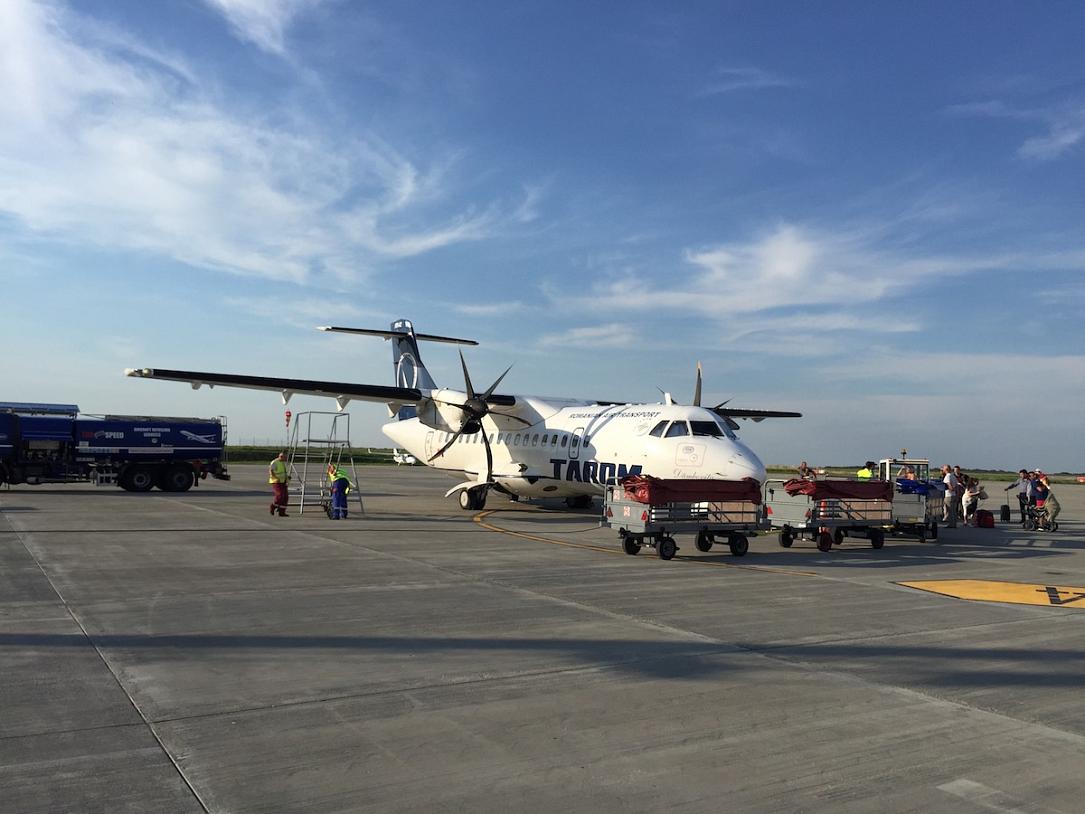 I received an email recently from a reader who shared an interesting and valid idea: it is easy to work from anywhere in Romania nowadays if your work allows it, but many jobs still require a physical presence at the office. Romania's poor transport infrastructure makes it almost impossible for most people to choose long-distance commute. 
Check here the story of how I moved to the countryside and how I work remotely while my team is in Bucharest.
In Romania, commuting long distances continues to be such a nuisance because of lack of proper infrastructure, so most people just don't do it. It's why life in the countryside may still be a retirement dream for many whose main revenues are still tied to the city.
Let me share how traveling is for me now, from my new home base in Northern Romania, over 400 kilometers from Bucharest. I moved to the countryside over a year and a half ago, and I run a business and a team in Bucharest, remotely. Sometimes, I do have to travel back to the capital.
I've tried all available means of transport so far: personal car, bus, train and airplane. Unfortunately, it's still a pain for me to plan trips to and from Bucharest. My life would be much easier if we had a highway connecting North to South Romania or at least a high-speed train connection.
Going by plane has been so far the only decent option, although it has its own shortcomings as well, there are not many flights from our regional airport so you have to make the flight hours work no matter what.
In the past, we combined personal trips and meetings with friends or other family occasions, so we went mostly by car, our whole family of three. It was a 7 to 8-hour drive including stops, and we tried to make it feel like a holiday of some sort. It would be a lot better if we had a highway, to shorten the trip.
Driving on the E85 road does have its beauty, however: one gets to see Romanian villages and the difference between the Northern and the Southern regions.
The downside: you have to slow down in every village to comply with the maximum allowed speed. Passing through towns can sometimes be a nightmare; especially in Bacau, which has traffic jams downtown and a bad ring road, so we never use it. Bathroom trips while driving have to be timed to decent gas stations (OMV, Rompetrol, Socar, Gazprom on our route) and lunch stops usually happen in shopping gallerias at the outskirts of bigger cities.
Romania lacks proper amenities for travelers by car or bus – there are no public restrooms near main roads and very few well set up lunch areas.
We also went by train, which was less exhausting for the driver and solved the bathroom issues but was overall more exhausting for us as a family with a toddler in tow. For the business traveler alone, however, I think it could be doable, especially the night train. The trip is still long – 7 hours plus– but the time on day trains can be used for work if you have good headphones and a source of mobile internet. Trains serving such long routes tend to be noisy and crowded, and not always super comfortable in extreme weather.  There are also night trains – the one coming from the region of Moldova has decent amenities but don't expect luxury – and you can book a two-person sleeping cabin for just one person. The train leaves late evening and arrives in Bucharest early in the morning.
Going by bus was probably the worst experience I had in the long-haul batch, and it was also the cheapest option. It is also easier to use for Romanians rather than foreigners – you'd have to know the language to book your seat with the driver or announce they would have to pick you up on the route, as well as know the area quite well to figure out where the bus would stop. The route connecting us to Bucharest, like many other regional routes across Romania, is served by several private companies. There's no other state-owned bus alternative connecting cities in Romania.
You can take a bus from one of the main bus stations on the route – in cities, that's usually the main bus station in the city or another landmark they'd mention. I use the website autogari.ro to find out timetables and contact details, and I call beforehand. Most companies can also pick you up anywhere on the side of the main road, from any village the bus passes through, if you call the driver (to get the driver's number you have to call their dispatch first…) and if you can explain well where they should stop. This is something "very Romanian" as my expat friends would say :)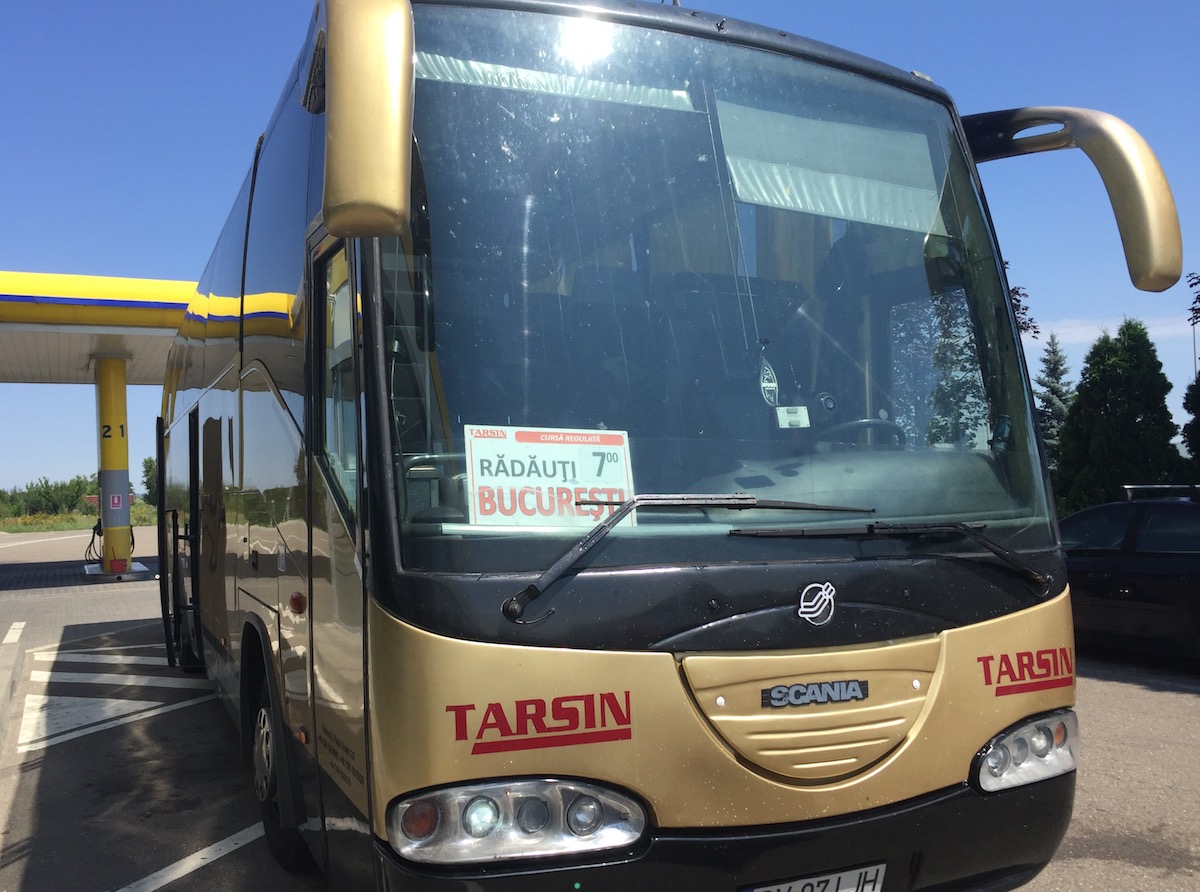 On my most recent trip by bus to Bucharest, I have discovered how bus companies survive while serving these long routes, as we started out with only a quarter of the big bus filled. Little did I know that the bulk of the business probably comes from their parcel service – they stopped many times along the route to either pick up or deliver packages, suitcases, car components, you name it – and that they pick up a lot of people on the road, including those who want to travel from one village to the other. Another Romanian style business spin… similar to sending packages by train with the conductor.

The buses are ok (many brought from Germany judging by the inside signage), the big ones have AC, the drivers are most often polite, there's a lunch & bathroom break at a decent fast food place. But the roads were so bad and the bus' suspensions so strained by the frequent trips/potholes combination, that it was almost impossible to type on my laptop while on board.

Going by plane is the best option in my case. But for a long time, I feared it. The small planes mostly used for internal routes make me nervous. Seeing the propeller outside my window and feeling every turbulence in my stomach during a flight to Cluj – Napoca made me anxious. The route from the city of Suceava to Bucharest is served only by Romanian state airline Tarom. This is the case for internal flights for many other regional cities.  So you have to make their departure and landing times work, and flight times are often very early or very late. It is also the most expensive option.

But on my last trip, it was good service, good flight, and the fact that the plane was full gave me some comfort. Being home in just one hour got me hooked. I do have to go by car for about 45 minutes to reach the Suceava airport, but thinking back to my 20 years in Bucharest, that was the average travel time from the city to the Bucharest airport too.

Corina Chirileasa, corina@romania-insider.com

Photos: Corina Chirileasa personal archive

Corina is the founder of Romania-Insider.com and currently the managing partner and a shareholder of our media group, City Compass Media. She has been running the business for the last three years. Previously, she was a journalist for over ten years, five of which at Romania-Insider.com.

Life in the Romanian countryside: How I work remotely from a village with my team in Bucharest

Life in the Romanian countryside: How I left Bucharest to build a house and garden far away

Life in the Romanian countryside: Rediscovering nature from our remote village, after 20 years in the city

Normal

-->