Romania's chief antigraft prosecutor: Protocol with intelligence service did not grant additional rights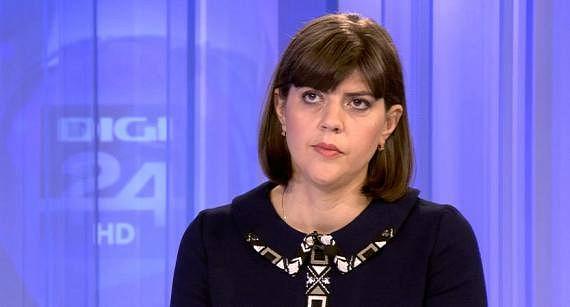 The protocol between the Anticorruption Directorate (DNA) and Romania's Intelligence Service (SRI) "did not grant additional rights to the two institutions but aimed at creating unitary practices," Laura Codruţa Kovesi, the head DNA prosecutor, told Europa FM.
She is referring to the 2009 protocol declassified at the end of last week after requests from the ruling coalition.
Kovesi explained that the protocol was one of cooperation between institutions and not of collaboration, which entails different things legally.
"The notion of mixed teams does not exist in this protocol. There is the notion of cooperation not of collaboration. […] Of course, it [e.n. the protocol] was necessary. In 2009, there were structures in the Prosecutor's Office that did not have a tape recorder, there were no interception teams. There was a need for such a protocol and for harmonizing the procedures. It is not the prosecutor's fault that at the time the interceptions were done exclusively by the SRI. At the time, we needed to find solutions to fulfill our tasks. This protocol did not grant extra rights to the two institutions but wanted to create unitary practices," the DNA head said, quoted by News.ro.
She said that the SRI officers did not perform activities as part of a criminal case but only technical activities, foreseen by the law.
"The SRI officers did not administer evidence, did not hear witnesses, did not perform any kind of activities within the criminal file. They simply had technical activities, as foreseen by the law. […] What I am saying is that there is no notion of a mixed team in this protocol, there is no notion of collaboration but of cooperation," Kovesi said.
The chief DNA prosecutor explained that the protocol applied at the time when Daniel Morar headed the DNA. It was applied by magistrates for years and no one, including Daniel Morar, denounced anything illegal with it, she said.
The comment came as Daniel Morar, a former head prosecutor of the DNA and now a judge at the Constitutional Court, said that during the time he ran the DNA the protocol signed in 2009 was not followed. He also explained that he had told Kovesi that he did not agree with the protocol as it "adds to the Criminal Procedure Code, and some provisions are contrary to the law," News.ro reported.
Meanwhile, local news agency Mediafax announced it notified the General Prosecutor's Office about potential crimes committed through the signing and implementation of the protocol between the SRI and the prosecutors. The notification suggested suspicions of abuse of office, embezzlement and compromising the interests of justice.
Further on the topic of protocols between the SRI and other state institutions, G4Media.ro reported that Călin Popescu Tăriceanu, a former prime minister between 2005 and 2008 and the current Senate president, accepted in 2005 a collaboration protocol between the General Prosecutor's Office and the SRI. Tăriceanu did not request this protocol to be declassified, as he did with the 2009 one. He previously commented that the 2009 protocol showed that there was "an unhealthy brotherhood that worked against the generally accepted principles for a democratic society."
editor@romania-insider.com
Normal