Business Views
Ioana Botezatu, Head of CSR SG GSC, on sustainability: There is no greater motivator than to realize that change happens every day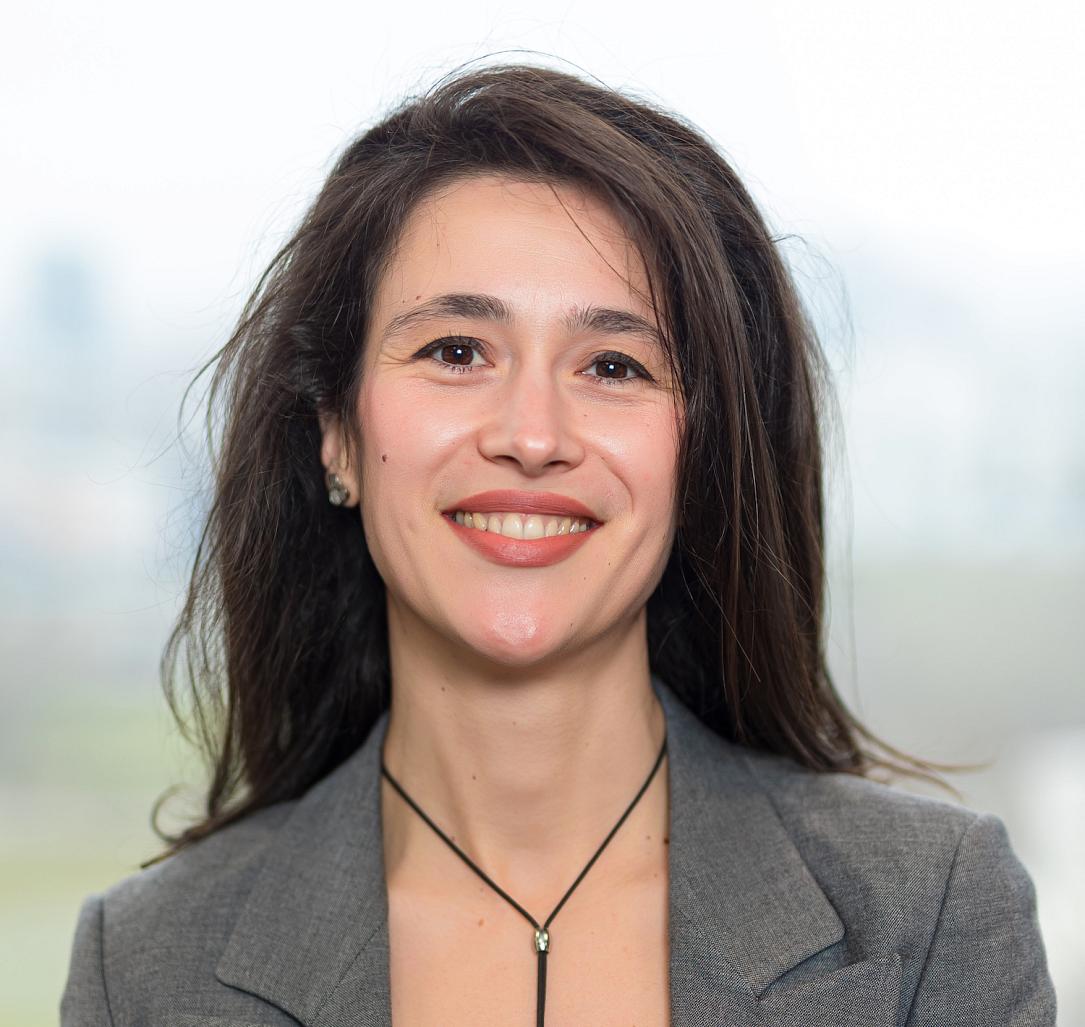 Sustainability is high on every company's agenda these days as pressure from governments, regulators, investors, clients and society as a whole is pushing the business environment to adopt responsible business practices and minimize their negative impact on the environment. We have asked our partners from the Sustainability Meets Profitability event to share their views on sustainability and elaborate on their initiatives in this area.
In this interview, Ioana Botezatu (in opening picture), Head of CSR for Societe Generale Global Solution Centre (SG GSC) India and Romania, details the group's sustainability goals and how they are pursued.
"While long-term sustainability goals are a great way to project the vision for the future, to dream of an ideal world, it is the short-term goals that drive the sustainability dynamic. This means that the conceptual long-term image should be translated into actions today," says Ioana Botezatu.
"My conviction is that sustainability is achieved in a "sustained" rhythm. There is no greater motivator than to realize that change happens every day, and to communicate about it as often and widely as possible. Plus, when results are achieved collectively, it acts as a durable bonding agent at work."
Read the full interview below:
How would you define sustainability in your industry/business sector?
Ioana Botezatu: Being part of an extended team of almost 2800 colleagues in Societe Generale Global Solution Centre (SG GSC), in Romania, we stand together for an equitable society that is shaped within the Planet's ecological boundaries, and that starts in our interactions within and across teams.
This means that we are not only mindful of our diversity and individual needs, but we are also deliberate in achieving work models that are intentionally diverse. It is a natural state for us as we have integrated international teams spread on three continents, with richly diverse profiles, who deliver a wide range of services to Societe Generale Group.
I'm often thinking of how privileged we are to find ourselves in such an environment.
These are not just big statements; it really starts with our colleagues who oversee sustainability matters at every level. We polish and craft new policies together on both social and environmental topics. These are, of course, well-articulated with the Group's sustainability commitments. As many other companies do, we also charge-up our positive outlook by interacting with the local civil society ecosystem.
Simply put, for any industry, the crux of the term sustainability should be about welcoming and maintaining a balanced approach in everything that gets done. For us, practically, means associating the performance of our services with an inclusive economy and with the environment- specifically climate – these are our priorities.
The process to achieve sustainability within this participatory model is to have the courage to identify those negative externalities and risks that may stem out of our service operations, and to convert these into roadmaps to correct trajectories, mitigate the risks, and create new value for stakeholders.
The novelty brought by the term sustainability, which helps all economic actors, is a new set of parameters that test your business and that complements a prior financial-view-only paradigm.
We are clear principals regarding sustainability at Societe Generale Group level that we apply in everything we do. First, we've chosen a new office building that is energy efficient and has a small impact on the environment. Second, we are constantly searching for new ways to further reduce our impact on the environment. For example, we have implemented devices that reduce the water consumption in our bathrooms, we monitor our waste (types of waste, quantities) to eliminate the use of plastic in our office, we have an 'energy sobriety' plan aimed at reducing our energy consumption (gas, electricity, fuel). In concrete terms, we deploy the following energy-saving measures:
reducing the temperature of heating and reducing the excessive use of air conditioning
change the level of lighting in our premises by modernizing technical solutions, accelerating the deployment of LEDs, and turning off lights in unoccupied offices as well as unnecessary light displays
Our small fleet of vehicles has been fully hybrid for several years now and we are aligning with smarter mobility options for our commuting patterns, by having this discussion with our colleagues.
Just the other day I animated my first Climate Fresk for our first batch of Young Graduates, which is a serious game developed in France by Cédric Ringenbach in 2018. This game with informative cause and effect cards, demystifies the mechanism that leads to climate change, educates, and empowers participants to redefine their consumption patterns and to help others to follow suit. Our aim is to establish a community of facilitators that in the next period, could organize workshops, for most of our colleagues, so they can better understand our impact on climate and possible solutions that we as a company and as individuals can take to reduce the damage.
What are your company's short, medium, and long-term sustainability goals and how do you plan to meet those goals?
Ioana Botezatu: While long-term sustainability goals are a great way to project the vision for the future, to dream of an ideal world, it is the short-term goals that drive the sustainability dynamic. This means that the conceptual long-term image should be translated into actions today.
My conviction is that sustainability is achieved in a "sustained" rhythm. There is no greater motivator than to realize that change happens every day, and to communicate about it as often and widely as possible. Plus, when results are achieved collectively, it acts as a durable bonding agent at work.
Our Group's long-term sustainability goals are linked to climate initiatives and net zero carbon emissions. These are bound to time commitments. Ultimately, our Group's entities seek to abide by responsible banking principles every day.
This credo is sketched under four principal axes: Environmental Transition, Positive Local Impact, Responsible Employer and Culture of Responsibility.
Given the diversity of our business operations in the world and local specificities, the group's entities translate these axes to reflect each business framework as best as possible, with guidance from our colleagues in Paris/ France.
Our Group has created a program "ESG by Design" – ESG stands for Environment, Social and Governance matters – to reflect on the impact of our operations worldwide and to deliver, with a sense of urgency, on both our global commitments (up to 50 worldwide) and regulatory requirements.
The positioning of a large financial institution is an indicator of the health of the economy. It all starts with the appreciation of and humble perspective on our essential role in contributing to the wellbeing of our society. Such institutions open the way for others to follow, and sustainability is that perfect concept to enable and offer mutual inspiration. I mean in relation to the competition, not just our direct stakeholders. That is a game-changer!
More specifically, our local SG GSC Romania sustainability goals are reflected for 2023- and 2025-desired outcomes and are aimed at:
1) Creating a favorable context for talent growth, accelerating internal mobility, and creating unique experiences through work and volunteering
2) Maintaining our diversity at a healthy level, not dropping for example under 30% the diversity representation - including gender - in teams and decision-making structures. Also, having frank conversations about wellbeing and flexibility with work hours
3) Finding creative solutions to reduce our ecological footprint, looking for examples in our IT perimeters, and introducing circular economy principles in our purchasing, our facility operations, and colleagues' behavior. We are adamant about this requirement in our contractual arrangements with suppliers, as it helps them to focus their energy on sustainably sourced materials and products. It gives them the mandate to ensure due diligence in supply chains.
This year we took on the single-use plastic phase-out challenge. This is the second phase of actions which was initially introduced before the pandemic when we eliminated plastic cups and revisited our waste collection and management. We do this not just due to the new EU norms, but because colleagues understand the restorative handprint imperative, we all share.
Please give us an example of an industry-specific sustainability initiative or project that you are working on and that you are particularly proud of.
Ioana Botezatu: In 2023 we introduced an ESG Practice, a concept that started to germinate in our consultations these past two years, and which I am proud of for two reasons. First, it enables a self-reflection on our existent services' sustainability performance, and second, it opens the way to explore completely new, innovative services. It is where innovation meets sustainability and this convergence has its roots in the actual ethos of innovation, which should look at solving problems as efficiently as possible, without creating more problems to solve…
Our ESG Practice is a shared concept between our teams in India and Romania. It functions as a federated model that has a fluid central oversight, flexible enough for our business lines, meaning our services, to shape their offer according to the ESG principles.
We really started by drawing a cartography of where we already contribute with ESG-value work, where there is potential to internalize such concept, and where we must collaboratively correct elements that otherwise would have not been seen, understood, or prioritized.
The Group's formidable challenge is to add a new layer of information that is incredibly vast, with new indicators for each client and each deal, that in the end, reflects our business discipline.
From compliance with norms and regulatory reporting to updating our risk management frameworks, from shaping a common standard across our global business for sustainable financing and investing & defining sectorial policies to being able to offer the best business advice to economic actors, our Group is internalizing this universe of information that is transformational and that is no short of challenges. We are there to alleviate some of this pressure.
Do the new regulations help speed up or slow down your sustainability agenda? Are the new sustainability regulations in your industry in line with your goals?
Ioana Botezatu: I do believe that the convergence of new regulations and the business opportunities that a sustainability-driven framework presents, advances way faster the required ecological transition.
This is the greatest crisis that our generation must solve.
We have been blind to the hidden costs of our comfort, and any regulation that facilitates the environment and the climate agenda is necessary today more than ever.
One of the main instruments that the business community has for increasing transparency, and staying firmly committed to declarative targets, is the CSRD (Corporate Social Responsibility Directive), which will standardize reporting, introduce accountability, and give insights into how companies consider dealing with their residual negative externalities.
This Directive aims to put non-financial reporting on par with the usual annual financial reporting. It basically introduces a strengthened corporate governance mechanism for planning and monitoring the ESG indicators.
The international community's main goal for the near future is to reduce the current trend of GHGs (greenhouse gas) emissions, no doubt about it. Realizing that energy consumption and production accounts for more than two-thirds of annual greenhouse gas emissions, makes you think about the solutions you can come up with at your level and for your company, such that we become mitigators and not accelerators of the climate tragedy.
The regulations are designed with this fact in mind, and where a regulatory void may be perceived, take a leap of faith and be that promoter. Surround yourself with energetic colleagues that will not rest until all potential solutions have been tested to ultimately become Carbon negative.
We need to scale decarbonization plans that work, we need to revisit our understanding of energy efficiency and really make it a "rasion d'etre", as much as the delivery of business for our large departments and colleagues. These actions should be complemented with low-emission power generation, on-premise if possible, securing the energy trilemma of availability, affordability, and sustainability. I insist on this topic as it should be our immediate collective priority amongst the ESG array of indicators.
Do you feel the need for more government support in reaching your sustainability goals and what kind of support would you need?
Ioana Botezatu: The recent narrative from governmental representatives in Romania has been reassuring, and while we should at times expect anomalies in how we all function, I believe the right mindset is here to accompany us in this endeavor.
How can you argue against sustainability objectives in our modern societies?! Any single individual has a natural instinct towards the environment, towards our interdependencies as members of the same family, of the same region or city, of the same country or continent, and of the same Planet. It is the continuum of life and our support system, that is both natural and social.
The argumentation is about how to best achieve sustainability, not at all to ignore its principles. As an example, within the EU, we are moving towards greener power generation day by day, and the good news is that this new spectrum of technology that is becoming economically viable will also benefit other regions of the world.
What external forces are playing the biggest role in pushing your sustainability agenda – clients, suppliers, financing institutions, investors, regulators?
Ioana Botezatu: I give credit to all our stakeholders. We learn from each other, we demand responsibility from each other, as never before at such a scale. Human activity is a continuous exchange of knowledge, services, and products, and once you learn about something so symbiotic as sustainability, you cannot reverse the trend, it would be against our consciousness and intelligence.
What I wish we can all address in a delicate manner is to keep our own egos in check, so that conflicts do not undermine our efforts to achieve a sustainable outcome. When in an impasse, my advice is to remember the 20% that you agree on with your counterpart and work on that foundation. Therefore, the 'conditio sine qua non" to push for a common sustainability agenda, is, as antagonizing as it sounds, resisting our egos, and finding that middle ground that makes progress possible.
Do your sustainability initiatives influence your suppliers and industry partners to follow the same path?
Ioana Botezatu: Of course, we, as other market participants started to introduce, do have fail-safe measures in place, such as partner screening tools and evaluating purchases with ESG, and more specifically sustainability criteria, for an informed decision. It is about a due diligence process that is fixed and introduced by contractual clauses, as well as flexible, based on negotiations to get sustainability at a correct price. The premium that you pay for greener products should be continuously revisited, and the reality is that this is a fertile ground for speculation, which may temporarily play against the sustainability trend.
Our priority, nonetheless, is to build our credentials to influence our partners to follow suit. Therefore, we have invested in our CSR strategy and roadmap before tailoring an ESG Practice that addresses our clients within our Group. It is about being our own "change subjects", to best understand how to practice what we were going to preach.
Surely that this is a continuous improvement process, and frankly we have not yet achieved everything we wish to see, but one thing is sure, we are not shying away from our responsibilities, and this is now enshrined in our evolving policies.
Can you give an example of a sustainability project outside your company (something that others do) that you find particularly inspiring?
Ioana Botezatu: I discovered a range of outstanding nature-based solutions during the "Climate Change Summit" organized in Romania in October 2022 at Odeon Theater, by "Social Innovation Solutions", a Non-Governmental Organization specialized in public policies, and BRD Bank, part of our Group.
One which I remember vividly is a company called "BeeOdiversity" which promotes bees' roles, besides the pollination services estimated to yield between 235 USD and 577 billion USD worth of annual global food production. ("The value of pollinators to the ecosystem and our economy" www.Forbes.com).
What BeeOdiversity does is to consider bees as natural drones for information gathering, enabling - through the pollen their harvest - to analyze and monitor industrial pollutants and plant biodiversity. These indicators are new input in a risk management process, that allows specialists to map and link sources and effects of pollution to prioritize interventions.
Using bees to protect biodiversity is a brilliant way to do business, especially in a world where reliable indicators are difficult to secure for project development and maintenance.
I'm also impressed with all the work that the business community does for children, youth health, and education in Romania, starting with poverty-exposed and vulnerable communities. We do not do enough collectively, and yet we do take some comfort from the support we see being distributed to various NGO partners, including ours. I'm grateful and humbled by their commitment.
Ioana Botezatu is Head of CSR for Societe Generale Global Solution Centre (SG GSC) India and Romania. Before joining us, Ioana has acquired a solid experience in intergovernmental law enforcement cooperation and Sustainable Development, having implemented and run global scale programs for environmental security within Interpol (The International Criminal Police Organization), ranging from programs for fighting the e-waste illegal trade to transcontinental wildlife crime, within the Environmental Security Programme. Ioana holds two Master's Degrees in "International Relations – Sustainable Development" (Lyon, France) and in "Business Communication in a Multicultural Environment" (Bucharest, Romania) in addition to a large range of top professional courses undertaken.
_____________________________
*This interview was edited by Romania Insider for Societe Generale Global Solution Centre (SG GSC).
Normal