Moldovan president: Romanians supporting unionist movement may become Moldova's enemies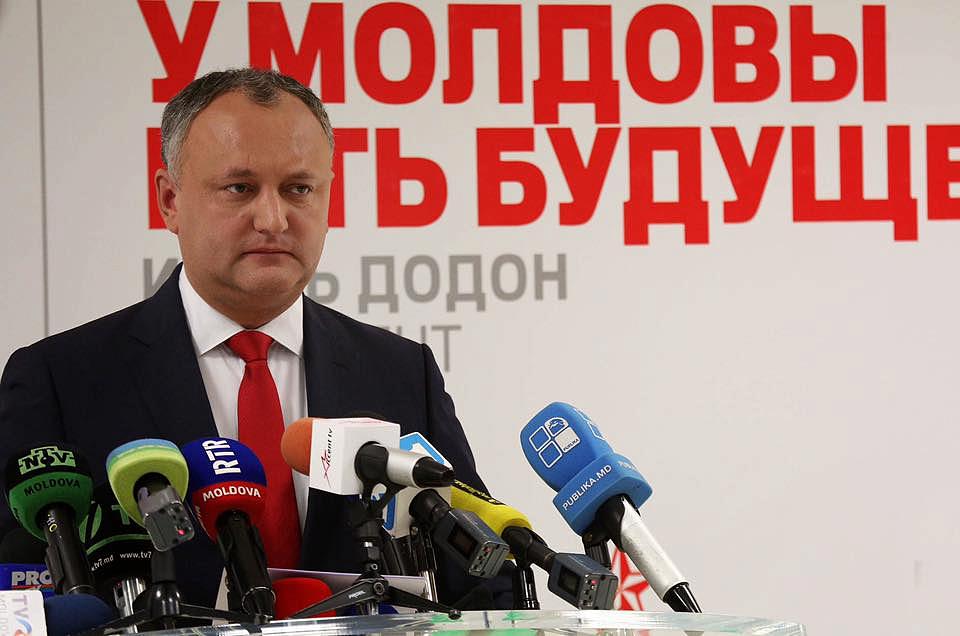 Moldovan president Igor Dodon believes that the Romanians who support the growing unionist movement in Chisinau risk becoming the Republic of Moldova's "number one enemy." Moreover, in an interview with Europa Libera Radio, he also said Bucharest officials are tacitly supporting unionism, and this may affect the relations between the Republic of Moldova and Romania.
Igor Dodon believes that what the unionists are currently doing for the Republic of Moldova represents a major danger for the country and, although "hundreds of people" told him to organize street protests against this unionist movement, he made a call to peace.
"Street protests are not needed because, look, let's imagine that I also make a call and I take 50,000 people out to the streets and we confront each other… How is this going to end? This is instability, but apart from what I've said, a message for our colleagues in Romania: I want them to realize that by supporting such actions there is a major risk that the Romanians become the number one enemy of the Republic of Moldova, of Moldovans," Igor Dodon said in the interview with Europa Libera Radio.
"I do not want this; they are our friends, they are neighbors, but I don't want things to lead to a situation similar to what happened, for example, between Ukraine and Russia. But what they do now, tacitly supporting this, will lead to that, believe me, if it continues like this," Dodon added.
The Moldovan president believes this is a matter of national security and should be discussed at the highest level.
More than 100 localities in the Republic of Moldova signed symbolic declarations of union with Romania. At the same time, more than 100 localities signed pro-state and anti-union statements, according to local Mediafax. Meanwhile, some Romanian cities also adopted union declarations, with the most recent one being the city of Buzau in Eastern Romania.
Ludovic Orban, the president of Romania's National Liberal Party (PNL), said recently that Romania is ready for the union with the Republic of Moldova, and said his party supports this idea.
Moldovan President: Romania doesn't have money for an expensive unification project
Irina Marica, irina.marica@romania-insider.com
Normal