Romania's famous Ice Hotel, 60% booked before being built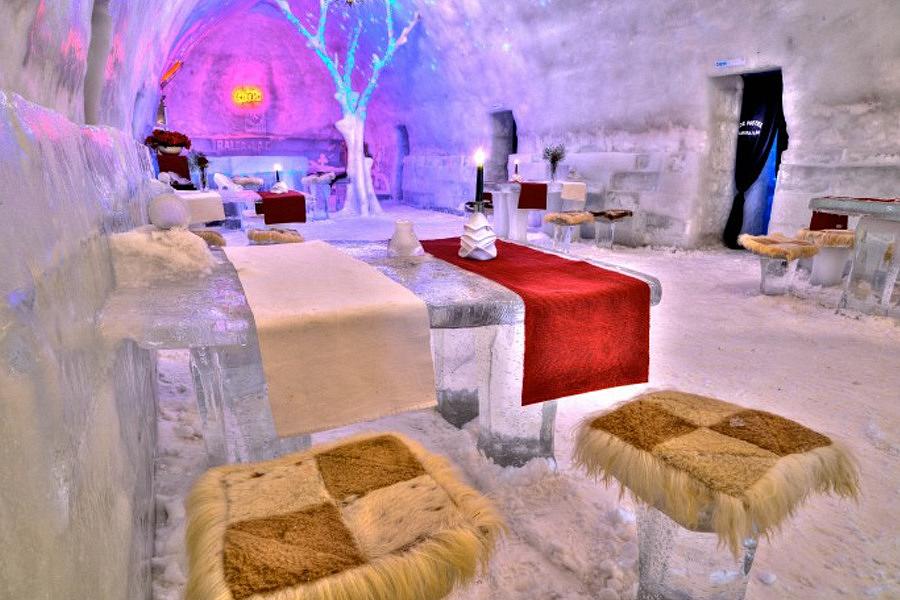 Romania's famous Ice Hotel, which is the only hotel of this kind in South-Eastern Europe, is already 60% booked even though its construction hasn't started yet.
The Hotel of Ice, which is located near Balea Lake in Fagaras Mountains, is being built every year from blocks of ice and snow. Its construction could start at the end of November, when the temperatures are expected to drop enough to allow builders to begin the work.
The hotel should be ready for opening on December 23.
Both Romanian and foreign tourists booked a room at the special hotel, Daniel Corbu, representative of the tourist unit, told local Agerpres. Most of the foreign tourists are Brits.
The Ice Hotel will have 14 rooms this year, and a double room will cost EUR 100 per night. Tourists with a lower budget can choose to rent one of the six igloos to be built near the hotel. It costs EUR 150 per night, but one igloo can accommodate six people.
Similar to previous years, the rooms will be decorated with ice sculptures representing a specific theme. This year's theme is "music stars," with the rooms hosting sculptures representing Freddie Mercury and Queen members, Elvis Presley, Michael Jackson, Prince, ABBA, Madonna, or The Rolling Stones.
Several local and international stars visited the Hotel of Ice in recent years, such as Jean-Claude Van Damme, Romanian actress Maia Morgenstern or former Romanian footballer Helmut Duckadam.
Irina Marica, irina.marica@romania-insider.com
(photo source: Hotelofice.com)
Normal