Romania's High Court rules that all public gatherings must be announced beforehand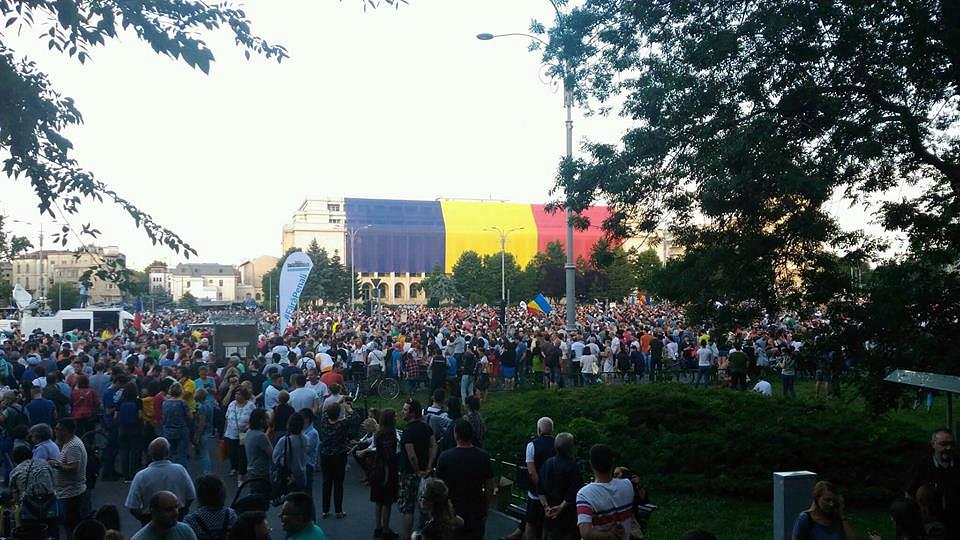 All public gatherings in Romania must be declared beforehand when they take place in public squares, streets, sidewalks or in other places in the vicinity of headquarters or buildings belonging to legal entities, either public or private, the High Court of Cassation and Justice ruled on Monday, October 15.
The decision is mandatory, local Digi24 reported. Spontaneous protests in public places will thus be forbidden and all those who participate to such protests can be sanctioned.
The High Court issued this decision at the request of the Bucharest Court of Appeal. The Court of Appeal asked the High Court to clarify this matter after it noticed that many lower courts had different interpretations related to public protests. Thus, while some courts ruled in favor of the authorities' decisions to sanction the protesters who gathered in places such as the Victoriei Square, others ruled against, considering that the space in the vicinity of a public institution is not part of that public institution's premises.
Some protesters that are part of the #Rezist anti-governmental organization criticized the court's decision saying that it affects the freedom of speech and the right to protest, which is guaranteed by the law.
editor@romania-insider.com
(photo source: Facebook / Uniunea Salvati Romania)
Normal