Romania's Govt. sweetens its offer to teachers in strike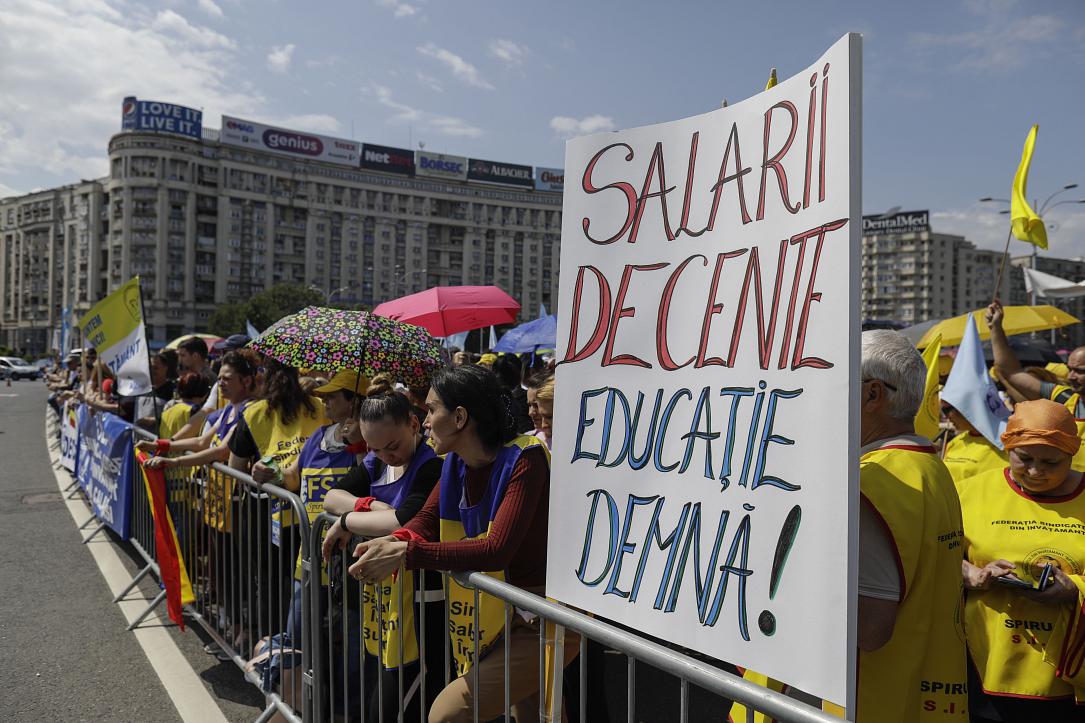 Romania's executive proposed the teachers currently on strike to pay them, "for their professional development" and as a bridge solution until their wages are permanently increased, annual bonuses of RON 4,000 (EUR 800) per year in two annual tranches until 2027. Out of this, however, 70% should be covered with invoices to demonstrate the purchase of goods used for their training (IT equipment, books), Digi24 reported.
The government aims to finance the 70% portion of the bonuses from the Resilience Facility money.
The support personnel in the education sector will get RON 2,000 in two annual tranches also until 2027. Out of this, they will have to demonstrate 70% was spent for "hygiene courses and similar," according to the government – which apparently seeks to give the spending a note that would allow it to finance the bonuses under the Resilience Facility.
The president of the Federation of trade unions in education, Marius Nistor, said that the offer was communicated to the teachers, and on May 30, an answer will be available. Romanian teachers announced for May 30 a large rally in Bucharest.
The EUR 800 annual bonuses to teachers would cost the budget some EUR 170 mln per year, as there are some 210,000 teachers in Romania.
The government also works on bringing the wages in the budgetary sector in line with the plans drafted years ago – but it is visibly under financial pressure while spending increasing amounts of money on more influential categories in the judiciary or top administrative systems.
The teachers ask for a 25% rise in their wages this year, and they also ask the net entry-level pay in education to be increased from EUR 500 currently to the average net wage (EUR 800). All wages should be shifted upwards accordingly.
According to Ziarul Financiar and based on the annual payroll of RON 24 bln (EUR 4.7 bln) of the public education system, their request would cost the budget some RON 2.5 bln (EUR 500 mln) this year and EUR 1.5 bln (0.5% of GDP) per year starting 2024.
iulian@romania-insider.com
(Photo source: Inquam Photos/Octav Ganea)
Normal