Romania according to people's Google autocomplete searches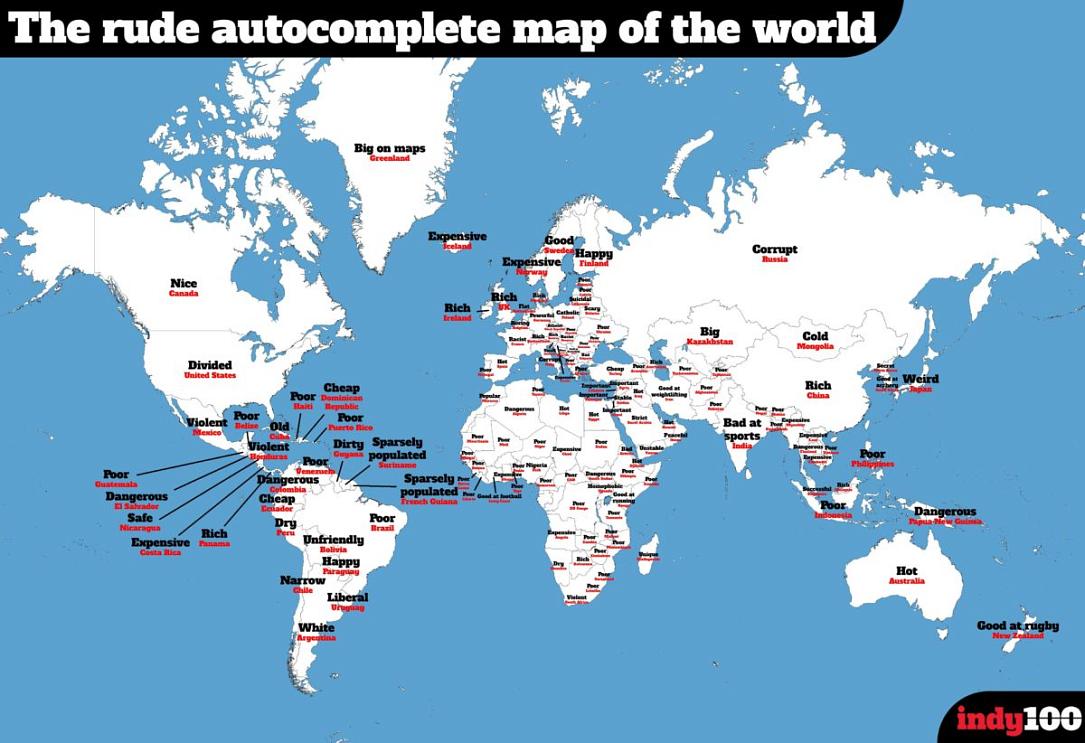 British journalists have drawn up a map of the world using Google's autocomplete responses. According to this map, Romania is seen as a poor country.
The autocomplete function sometimes reveals underlying stereotypes about an area, based on what people search about it, reports Indy100.com. Thus, journalists ran each country through UK Google's autocomplete function, using the format "Why is [country] so…". Based on these results, they draw up a map according to which Romania is seen as a poor country, and not as a corrupt one as many would expect.
Neighboring Republic of Moldova is also considered a poor country, similar to Slovakia, Portugal, Ukraine or Greece. On the other hand, Ireland, UK, Denmark, Switzerland and Austria are the EU states seen as rich.
Meanwhile, Belgium is seen as boring, France and Hungary are perceived as racist, Belarus is scary, and Italy -corrupt.
Around the world, the US is seen as being divided, Canada is nice, China is among the rich countries, and Japan is weird.
Find the map here.
Irina Marica, irina.marica@romania-insider.com
(photo source: Indy100.com)
Normal