Einueia quartet performs live for 'Nosferatu' screening during vampire exhibition at National Museum of Art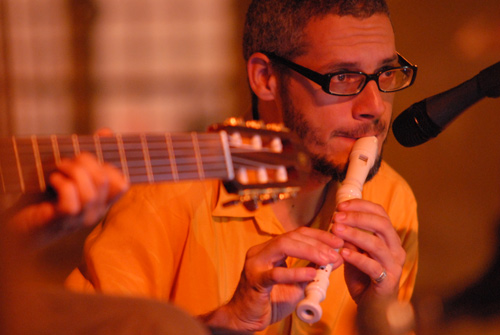 Einuiea band will perform on October 3 during the screening of the movie "Nosferatu, symphony of horror" within the "Dracula – king and vampire" exhibition at the National Museum of Art (MNAR), the museum has announced. The performance will be hosted by the museum hall dedicated to the evolution of Dracula's image and of vampires in the international cinema.
This is part of a project started by Einuiea, which consists in screening silent films in unconventional spaces and accompanying them with original music composed for these movies, all with live performances.
The Nosferatu movie is a classic film from Germany in 1922. It will run daily at the Dracula exhibition.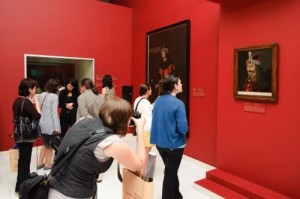 The seating is limited and the entry tickets cost RON 8 and RON 4 for students.

The exhibition will be on until October 10 at MNAR. It was organized in partnership with the Kunsthistorisches Museum from Vienna and the Ambras Castle in Innsbruck.

Einueia is a quartet made of Calin Torsan (in first picture), who plays traditional pipes, clarinet and mandolin, George Turliu, lead singer, Silviu Fologea, who plays the electro acoustic guitar and Juan-Carlos Negretti, who plays darbuka, bongos and percussion.

The band plays old traditional music from Romania, as well as their own compositions inspired from the old Balkanic music.

romania-insider.com

-->

Normal

-->