Doctors in Romania set to join teachers and strike for higher wages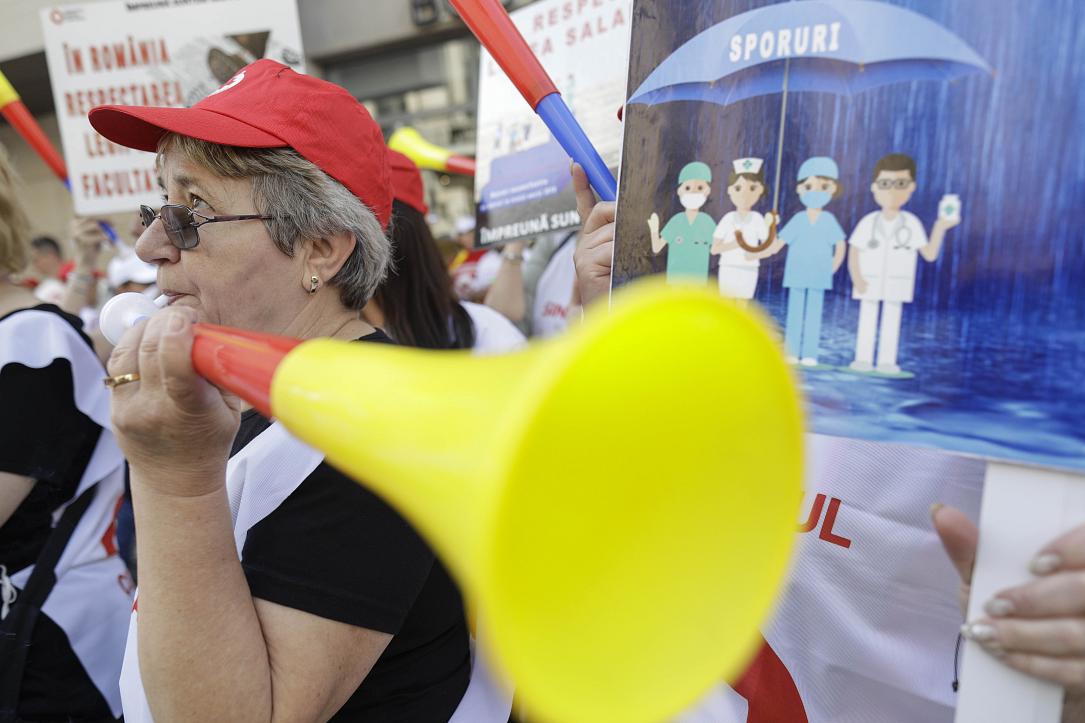 Sanitas, the largest union of healthcare workers in Romania, has picketed the Health Ministry for higher wages. Union leaders say that they will organize a warning strike on June 1, which will be followed by a general strike after June 8, if their demands are not met.
Romania is currently witnessing a major strike organized by teachers. A second strike, involving doctors, would lay even more pressure on the ruling coalition, as its members, the Social-Democrats and the Liberals, are attempting to trade the office of prime minister among each other and reshuffle the cabinet.
Romania's second largest healthcare union, the Sanitary Federation, has also announced a general strike after July 1.
The unions are demanding salary increases, bonuses, and allowances for on-call duty, as well as the unblocking of positions in hospitals, according to Digi24. Another demand is to increase the healthcare budget to the EU average of 8% of GDP. Romania currently allocates 6%, according to the union members.
Earlier this month, Sanitas expressed its solidarity with the teachers' strike. "The Sanitas federation in Romania, a trade union in the health and social assistance sectors with over 100,000 members, supports the actions organized by the trade union federations in education and considers their demands to be just. We believe that a government that treats with indifference the two vital systems of a nation - Health and Education - is one that needs to urgently review its policies or step down," the union said in a press release cited by Newsweek.
(Photo source: Inquam Photos | Octav Ganea)
Normal