Journalistic investigation reveals disinfectant fraud in Romanian public hospitals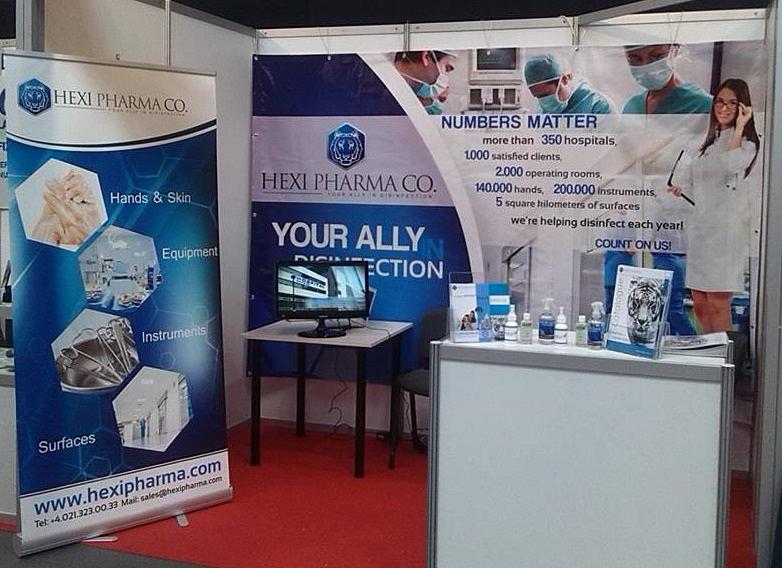 Hundreds of hospitals in Romania have been purchasing overpriced highly diluted disinfectants from a local firm, for years, thus putting the patients' lives in danger, a journalistic investigation has revealed.
Hexi Pharma, a company owned by Romanian investor Dan Alexandru Condrea, has been selling disinfectants with a concentration up to ten times lower than the one mentioned on the products' labels, which made them ineffective in killing dangerous hospital germs, journalists from sports newspaper Gazeta Sporturilor, led by Catalin Tolontan, have revealed.
Tolontan's team has been investigating how the Colectiv fire victims were treated and how they developed untreatable infections in Romanian hospitals. Their investigation has led them to Hexi Pharma, a local company that has been supplying hundreds of local hospitals, including some of those who treated Colectiv victims, with disinfectants that were meant to kill all hospital germs.
The journalists have collected information and documents from former and current Hexi Pharma employees and doctors in state hospitals. They found that state authorities had ever checked the quality of hospital disinfectants.
Hexi Pharma initially denied that it delivered disinfectants to hospitals that treated Colectiv victims last year. However, public records show that the company had 20 contracts with the biggest hospital in Romania that treats burned victims only in 2015. The company got EUR 26,000 from these contracts, according to Initiativa Romania (Initiative Romania), a local civic platform created after the Colectiv tragedy in October 2015.
According to public data, Hexi Pharma had over 9,300 contracts to deliver disinfectants to public hospitals in Romania, which brought it revenues of almost EUR 26 million, between 2012 and 2015. It got most of the smaller contracts without any public tender, Initiativa Romania has revealed.
Moreover, Hexi Pharma's owner Dan Condrea has been stashing the profits from selling diluted disinfectants in offshore firms in Cyprus. One such firm, CPS Chemical & Pharmaceutical Solutions Ltd, would buy the substances from German producers, such as Evonik Industries and Basf, and sell them to Hexi Pharma for up to ten times the purchase price, according to several contracts published by Rise Project journalists.
Some of the offshore profits would be used to pay off hospital managers who approved the contracts in favor of Hexi Pharma, according to sources quoted by Catalin Tolontan.
Other firms controlled by Dan Condrea also won contracts for cleaning services in public hospitals, the journalists also revealed.
The Government and the prosecutors have started investigating the facts reported by the media. The Ministry of Health asked all hospitals to have the disinfectants verified and started a control at the Bucharest Oncologic Institute to check how it awarded several contracts to firms controlled by Condrea. However, the authorities haven't taken any measures against Hexi Pharma yet.
"I've asked the health minister to expedite clarifying this healthcare security problem so that the patients would still confidently go to public hospitals," said Prime Minister Dacian Ciolos on Tuesday, May 3.
Colectiv tragedy death toll reaches 64 after 21-year student dies in Bucharest hospital
editor@romania-insider.com
(Photo source: Hexi Pharma on Facebook)
Normal