Discover Romania: The Blue Lake that changes its color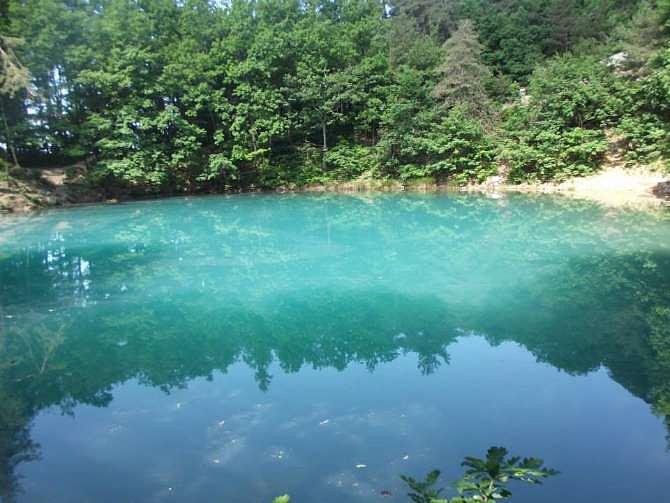 Romania is best known for its natural beauties such as the Carpathian Mountains, the Danube Delta, the Black Sea, but one should not overlook its lakes and forests.
Lacul Albastru (the Blue Lake) is a place to visit, and one of the most important touristic attractions in Maramures county, in northern Romania.
The name of the lake comes from its green-blue color that offers visitors a  picturesque landscape - and lots of photo opportunities. However, the lake changes its color depending on the light or on the number of people that swim in it, making it a unique place. Due to the sulfides it contains, the lake has a green color with a pale touch of blue, but it becomes blue when several people swim in its waters.
Located on the Minei Hill in Maramures County, the lake covers an area of 0.5 hectares and has a depth of 4 meters. It was formed after the collapse of a mining gallery. Rainwater gathered in that depression, forming the lake.
Locals, however, have another story about this lake. They believe it communicates with the Black Sea through old underground galleries.
The lake and the beautiful forest around it create the perfect place for a quiet afternoon with family and friends. There are several species of pine around the lake that give the place a special charm.
You can reach the Blue Lake by foot, through the woods, in less than an hour. To access this area, you start from the center of Baia Sprie, follow the road behind the Catholic Church until you reach the forest and then follow the path to the lake.
Irina Popescu, [email protected]
(photo source: laculalbastru.ro)
Normal