Cover of song by famous interwar Romanian singer becomes the anthem of diaspora protest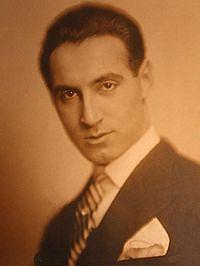 The cover of a song by famous Romanian singer Jean Moscopol may become the new anthem of the Romanian diaspora protest. Local music band Vama, led by vocalist and actor Tudor Chirila, an active supporter of the anti-government protests in the last year and a half, launched the video of this song just days before the August 10 Diaspora protest in Bucharest.
The song is called "In tara in care m-am nascut" (In the country I was born in) and was launched by Jean Moscopol after he was forced to leave the country in 1945, when the communists came to power.
The song describes how the singer perceived communist Romania and his hopes that things would get better and he would be able to return.
"There, today is a cold autumn and all my brethren cry in my country, there are tears that won't dry out as long as there will be pagans on those lands. But spring will come as it came in the past, and I will return there again, in the country I was born in," the song says.
https://www.youtube.com/watch?v=gjUrqPPTV9A
The lyrics reflect how many Romanians living and working abroad feel. Although they were not forced to leave due to an adverse political regime, the poor living conditions, lack of opportunities and corruption in post-communist Romania is what drove them to find a better life abroad.
https://www.youtube.com/watch?v=Drz6nMcyWVU
Jean Moscopol, who was born in Braila, in 1903, from Greek parents, worked as a clerk at a shipping company and then at the Chrissoveloni Bank before starting his artistic career. He quickly became famous and was one of the most acclaimed Romanian singers in interwar Romania. He fled to the US in 1945 and worked as a hotel porter. He continues singing his songs and created new ones with anti-communist and exile themes. He died in in exile, in 1980.
(Photo source: Wikipedia)
Normal